Click Here for Year 3 Homepage
Week beginning 18.11.19
This week in year 3, we have been learning about the amazing history of space! We have looked at a variety of explorations in space to help us to understand why it is so important. We then used this knowledge to write a report about the first animal that flew to space, the first human to explore space and the first people to land on the moon!
We tried our very best to include a title, heading and sub-heading to organise our work effectively, writing in paragraphs, including factual language and using consistently joined handwriting throughout.
We have read another chapter of our text 'The Explorer' and worked on summarising a page. Firstly, we chose the most important events within the page by underlining them, we then decided which events would have an impact on the rest of the text and lastly, explained each of the events to create a summary of a specific page.
In Maths, we have been working on adding and subtracting using adjustment. We have looked at how to adjust a calculation to make it simpler and quicker to work out.
3IC have worked really hard on their class assembly this week, which they will be proudly presenting to their families next week!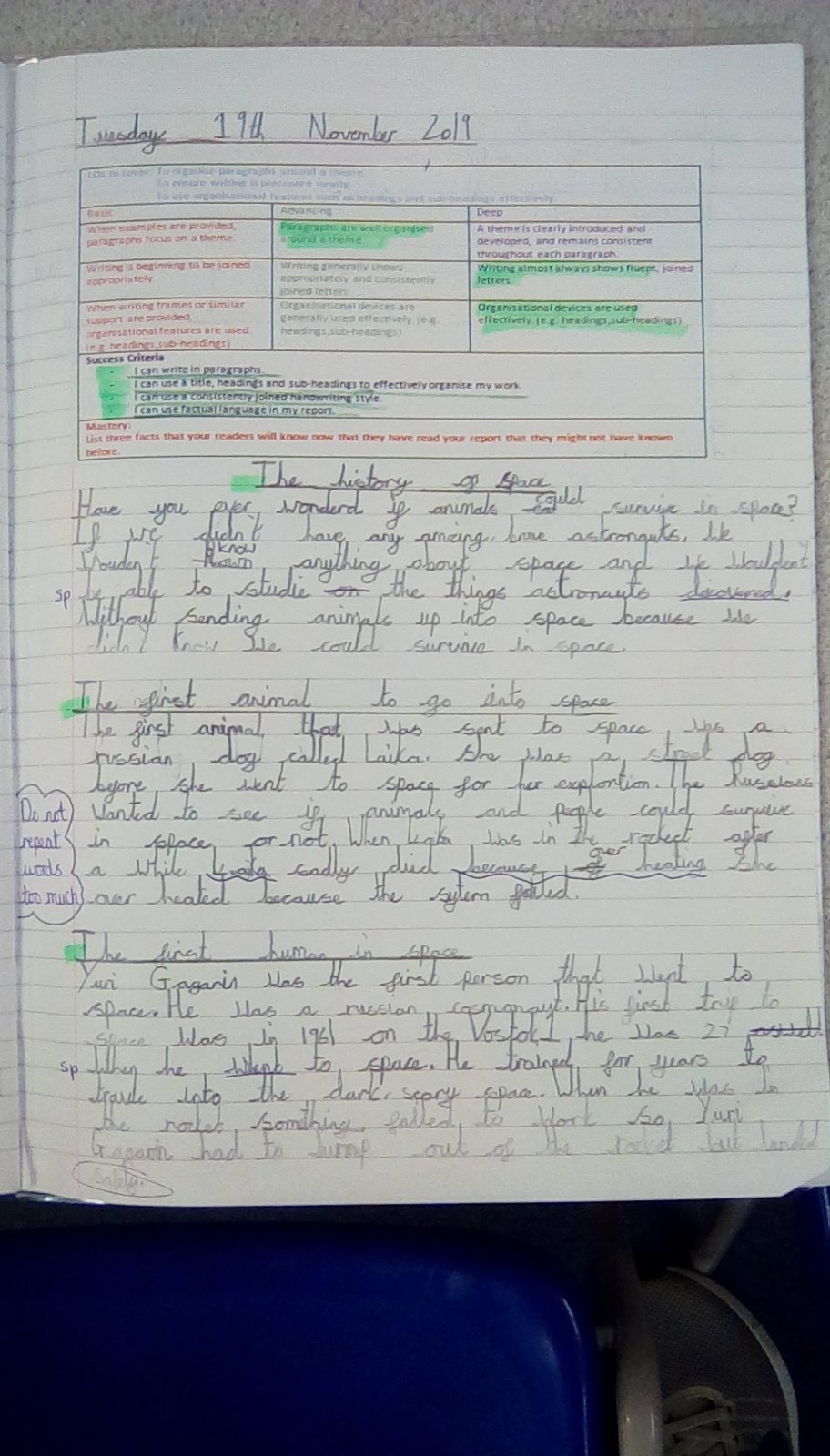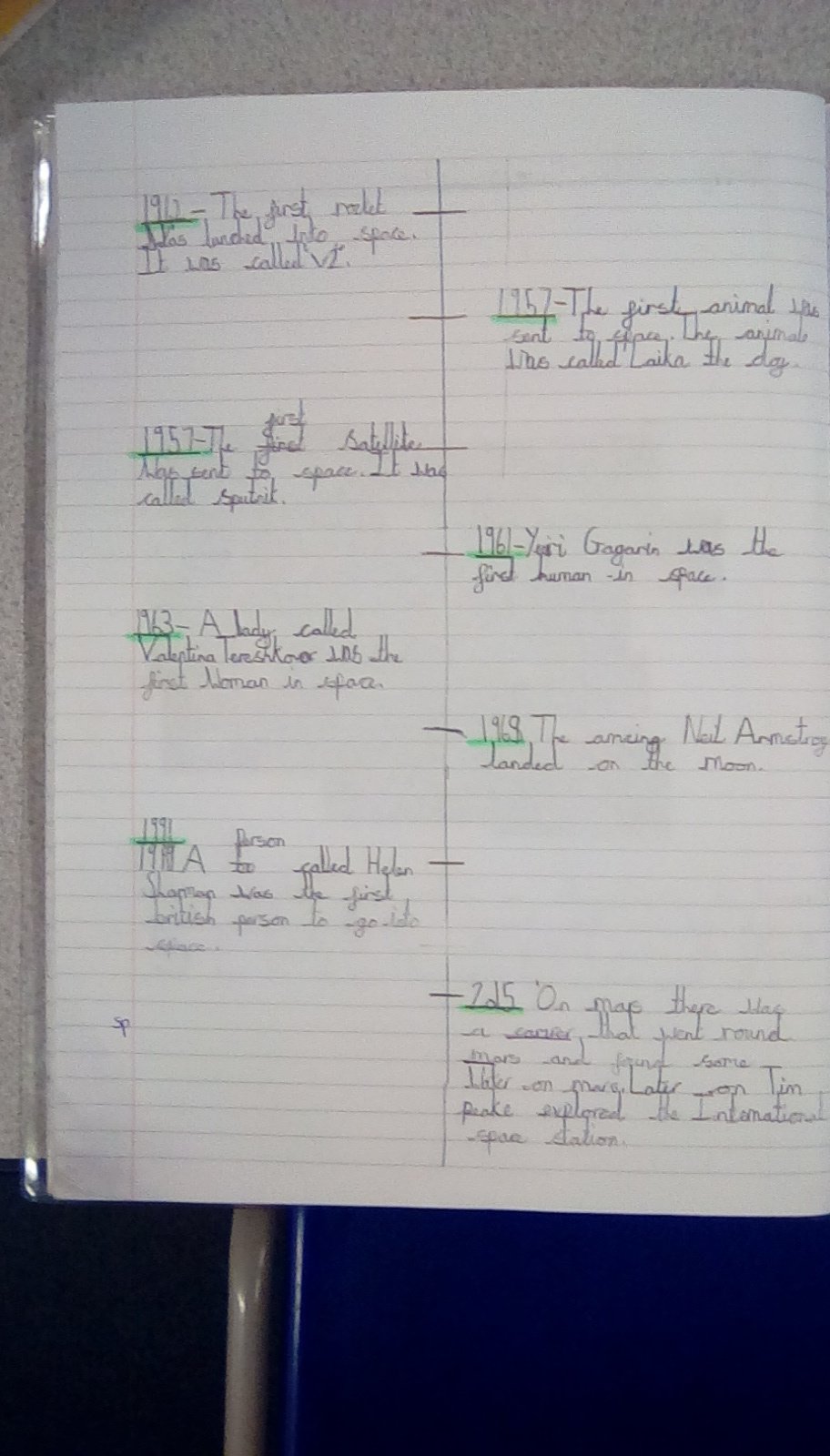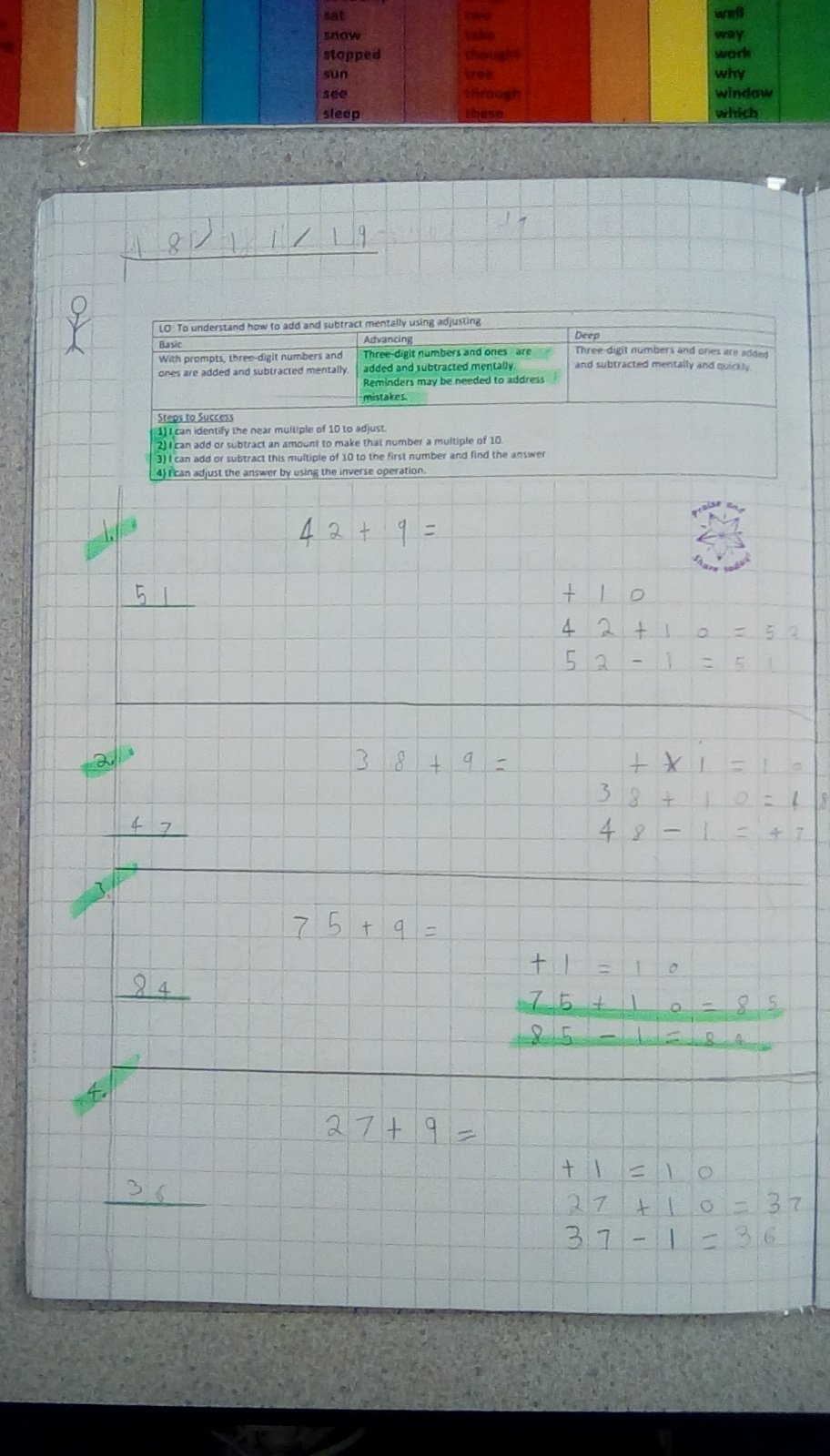 Week beginning 11.11.19
This week in Year 3 we have been learning about rainforests around the world. We now know that there are four layers of the rainforest: the emergent layer, the canopy layer, the understory layer and the forest floor. Using this information, we then compared rainforests to Antarctica and our own homes. Luckily, one of the differences between the rainforests and our homes is that there are no deadly jaguars lurking around!
In English, we completed a Free Write persuading our parents to save the rainforests. Here are a few examples of our work: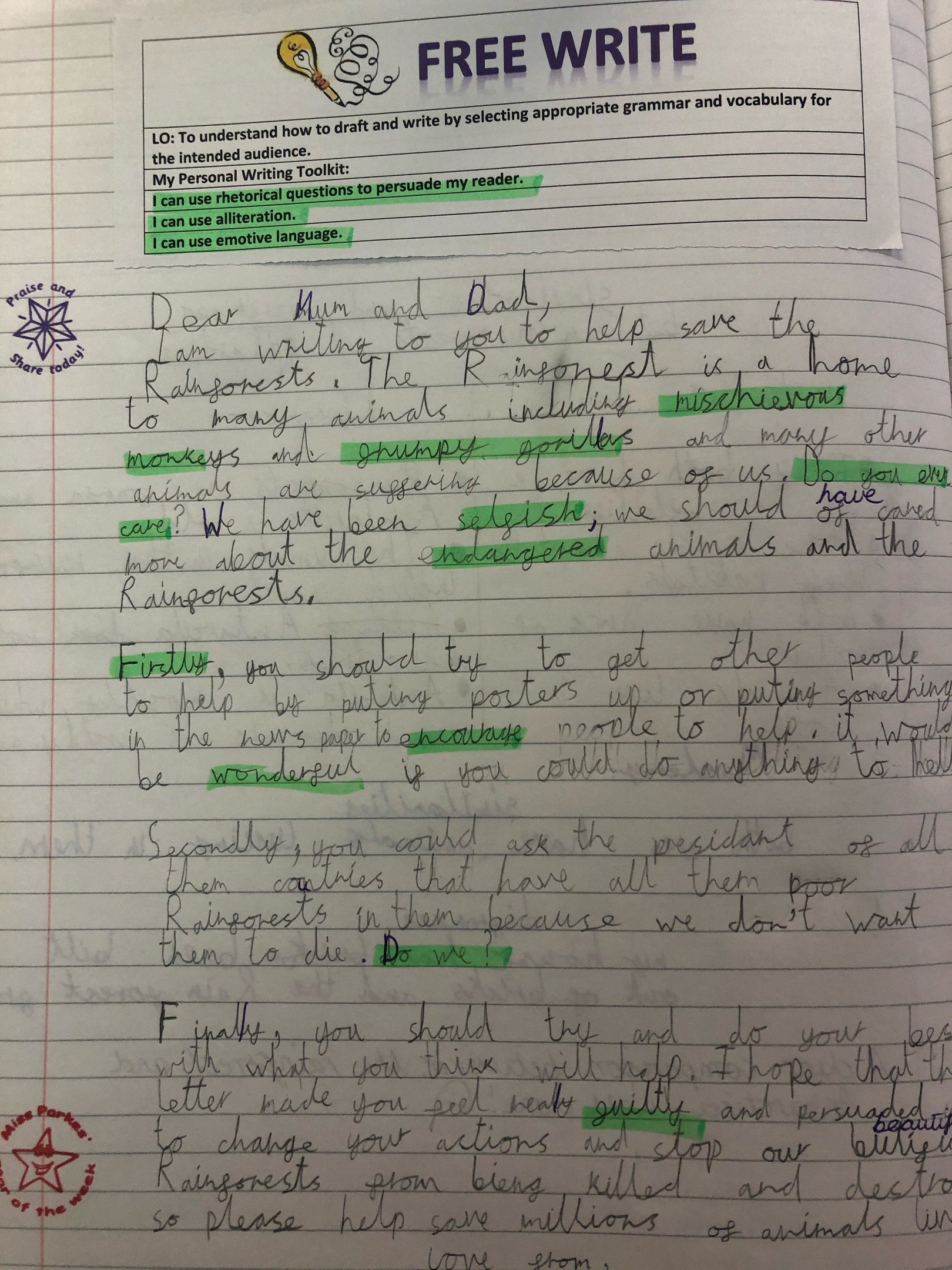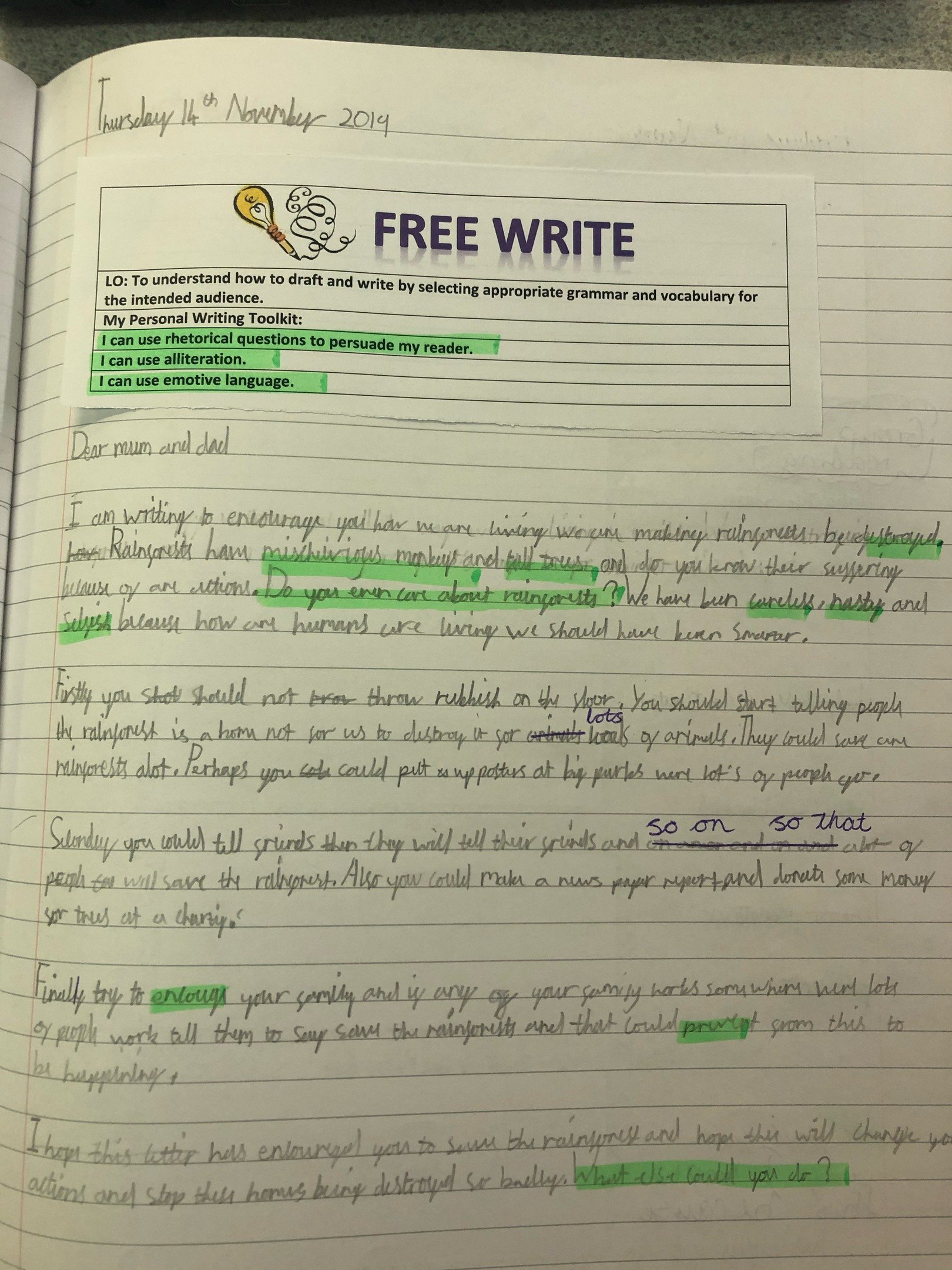 Week beginning 04.11.19
After a restful half term break, Year 3 have dived straight back into their learning. What a super week of learning it has been too!
On Tuesday, Darren from 'Roots to Food' visited us and we took part in a healthy cooking roadshow.
The teams consisted of children from each year group and a teacher head chef. They had just 15 minutes to create a healthy, balanced meal with the ingredients provided. Here are some pictures of the house teams in action: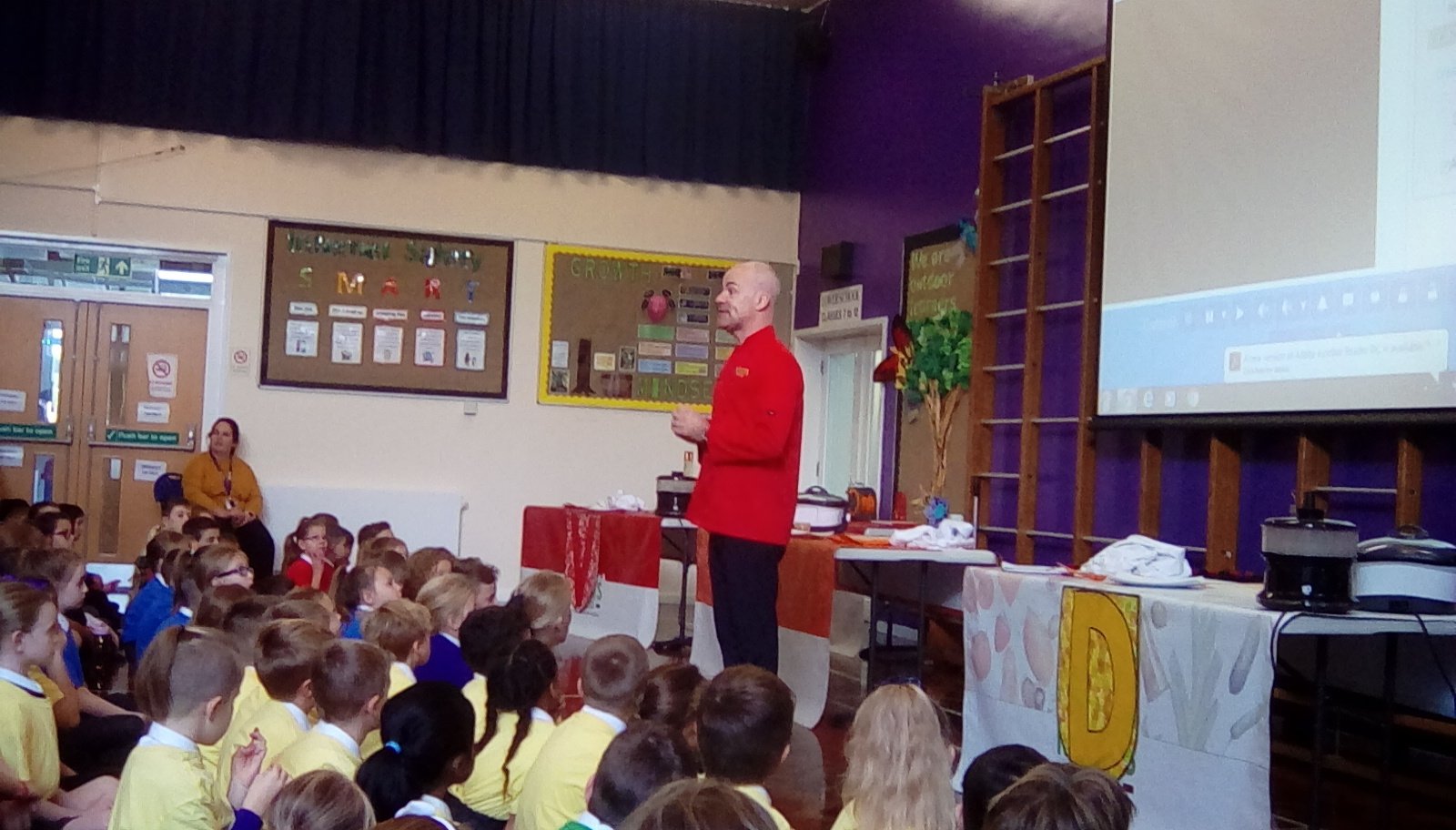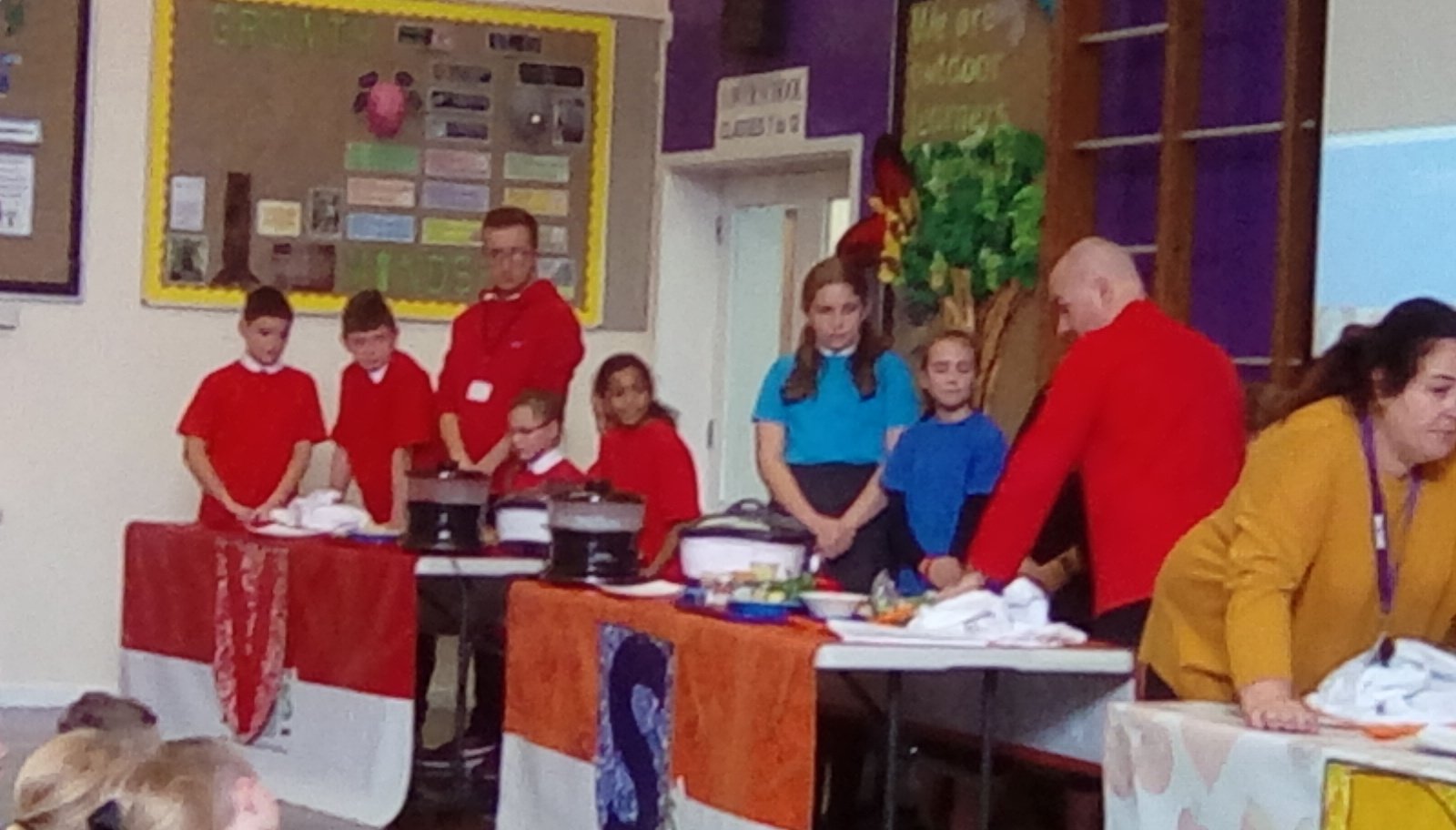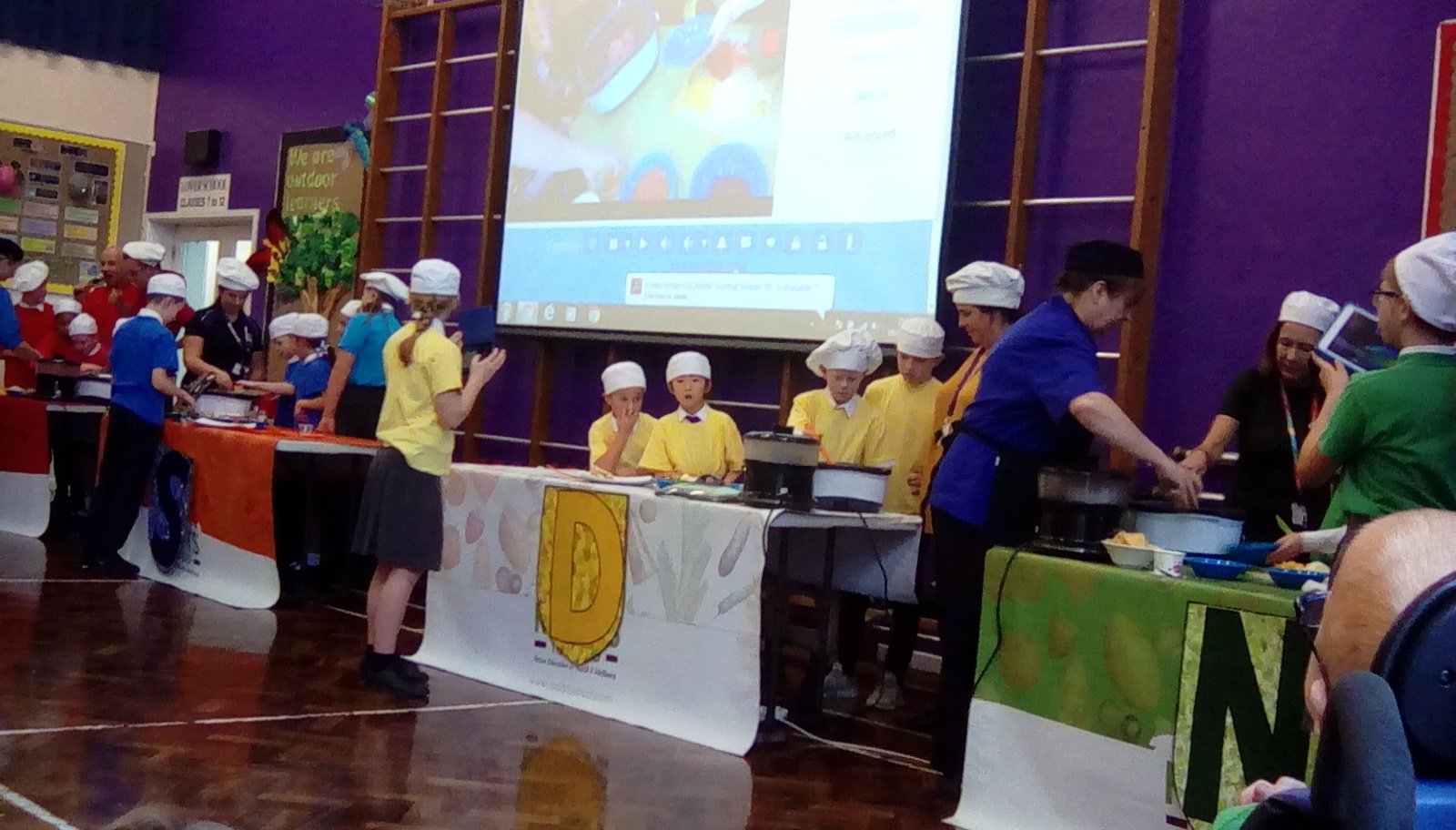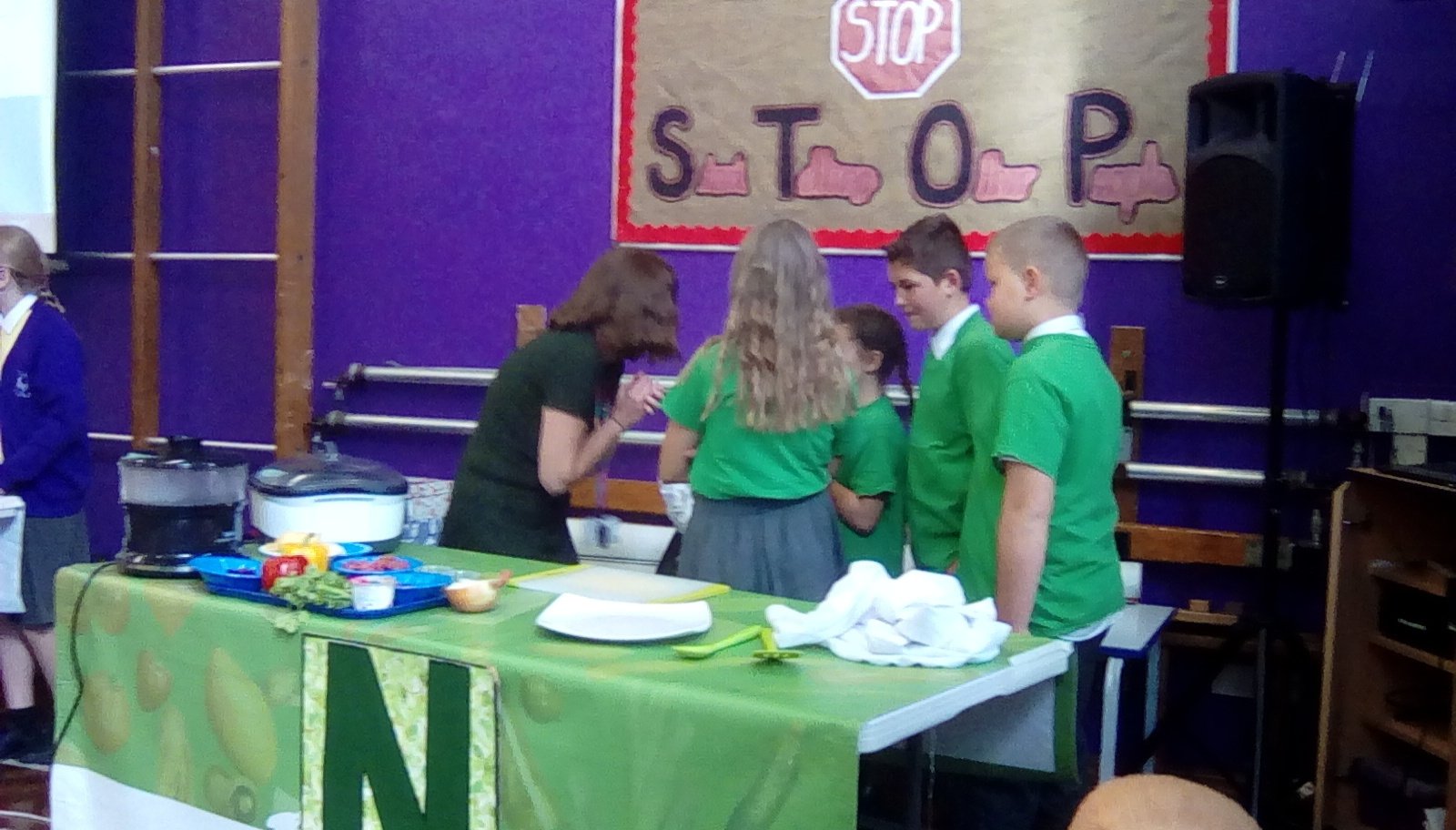 In Maths, we then had a go at weighing out some of our own ingredients for a recipe and reading scales. We ordered different weights from smallest to greatest too.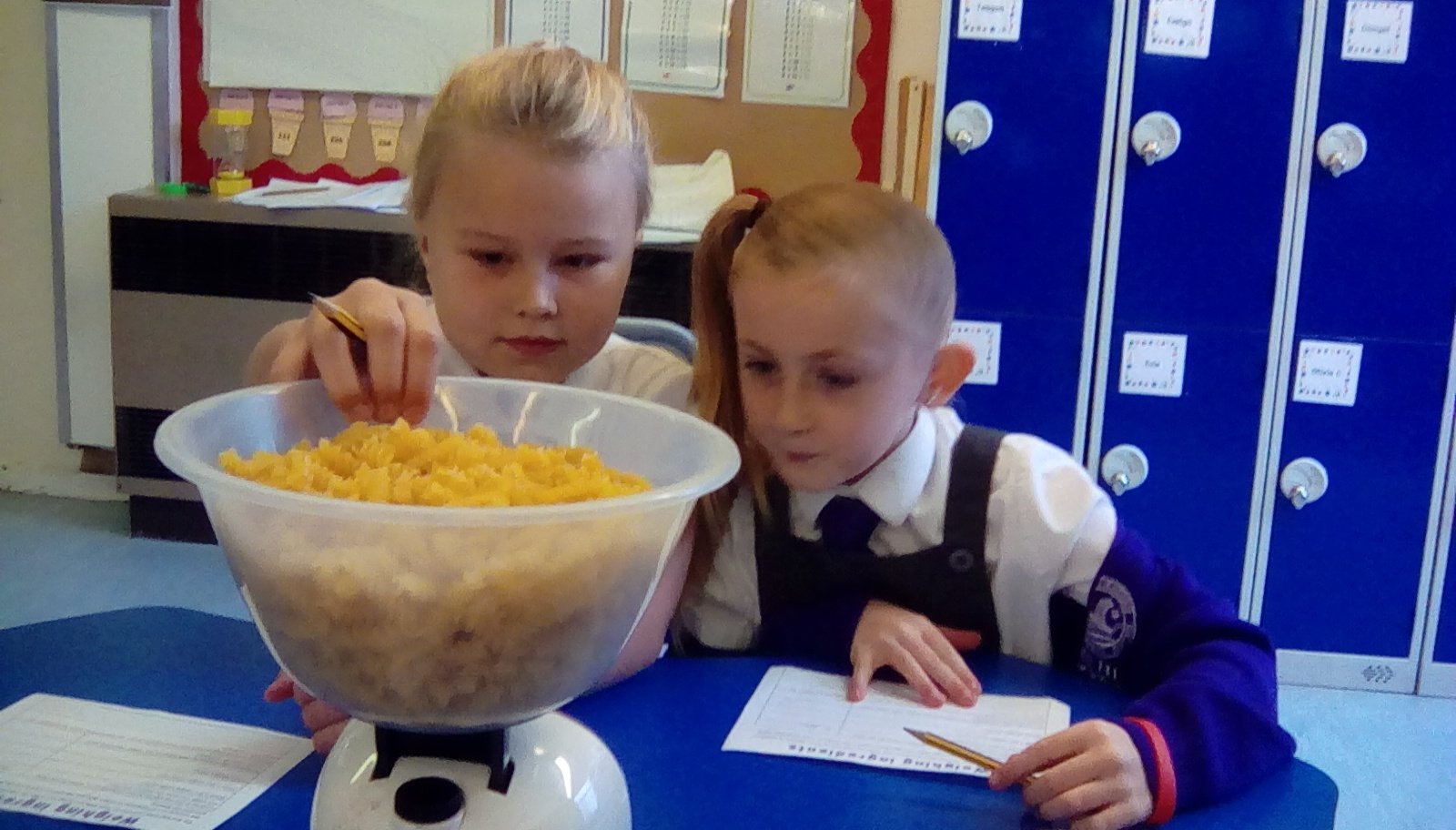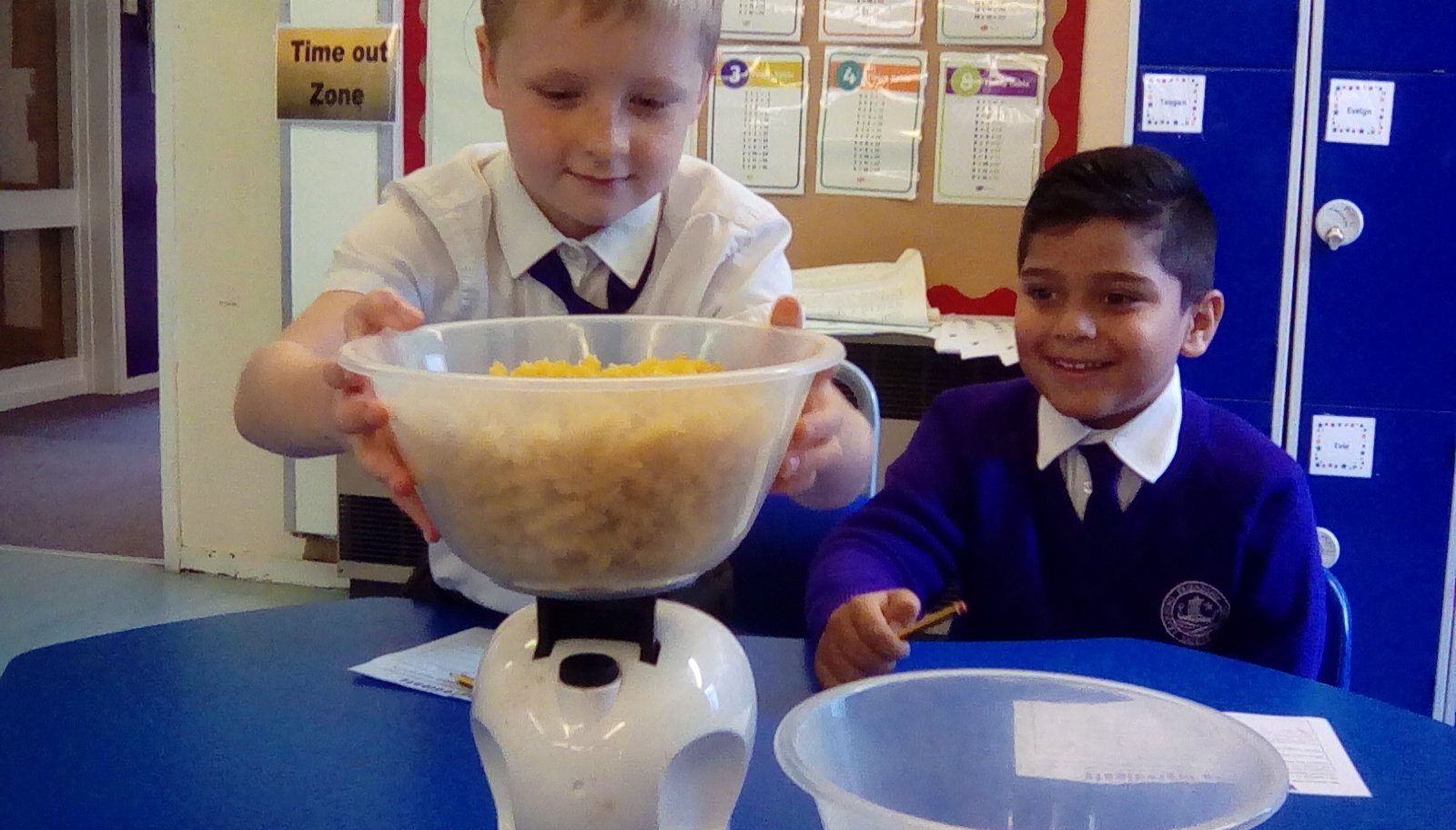 Week beginning 21.10.19
This week in year 3, we have completed our pieces of art based on 'The Great Wave'. After our flour paste had dried, we used the appropriate coloured paints to finish our final pieces! We made sure that we used the correct size paint brushes to neatly paint our designs and to paint in the correct sections of our design. We even used our colour mixing skills to make a lighter blue to add effect to our paintings.
We have learned about the history of three famous explorers and their explorations. We learned a lot of information about Christopher Columbus, Ernest Shackleton and Neil Armstrong and about the different explorations that they led. Using the information that we collected, we were able to complete a quiz about the explorers to consolidate our understanding. This information was then used to create fact files for each explorer, linking them to the areas of the world that they explored!
Using our knowledge of these explorers, we were able to write a non-chronological report explaining their explorations and discoveries. Whilst we were writing our reports we had to make sure that we were using paragraphs, headings and sub-headings, consistently joined handwriting and writing in the first person. We all took lots of care to use the important facts about each explorer to explain who they were, where they explored and what happened during their explorations.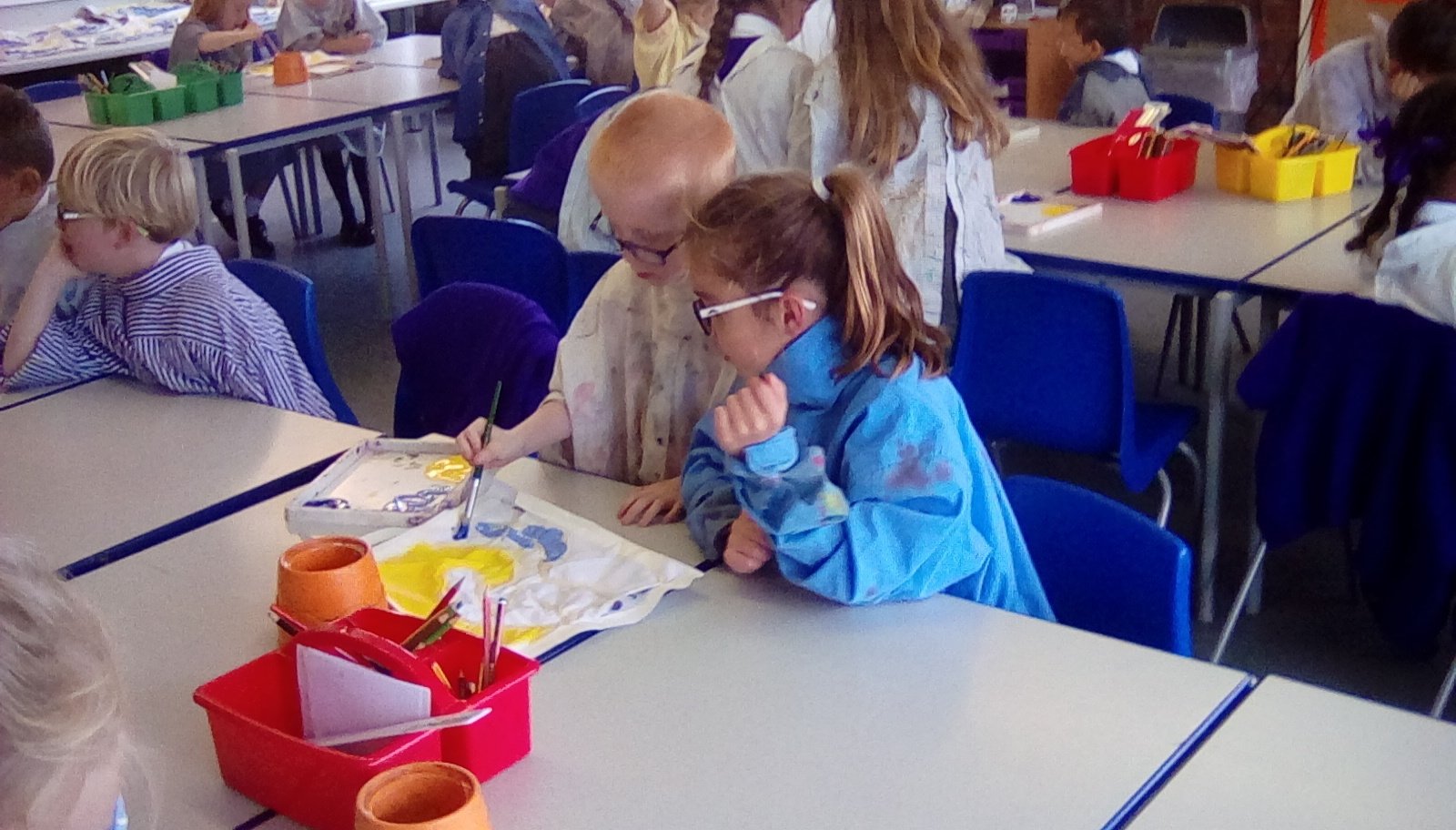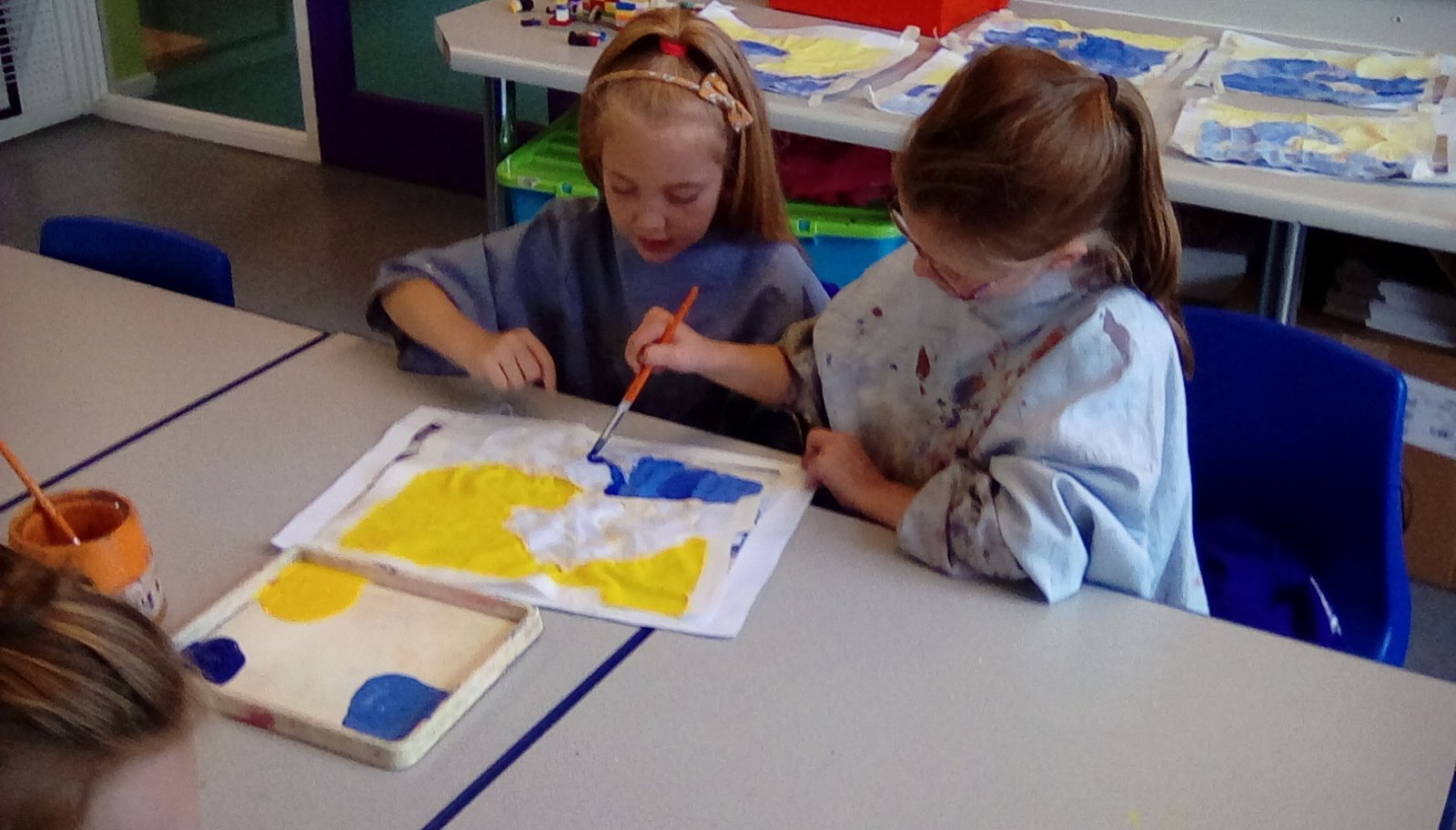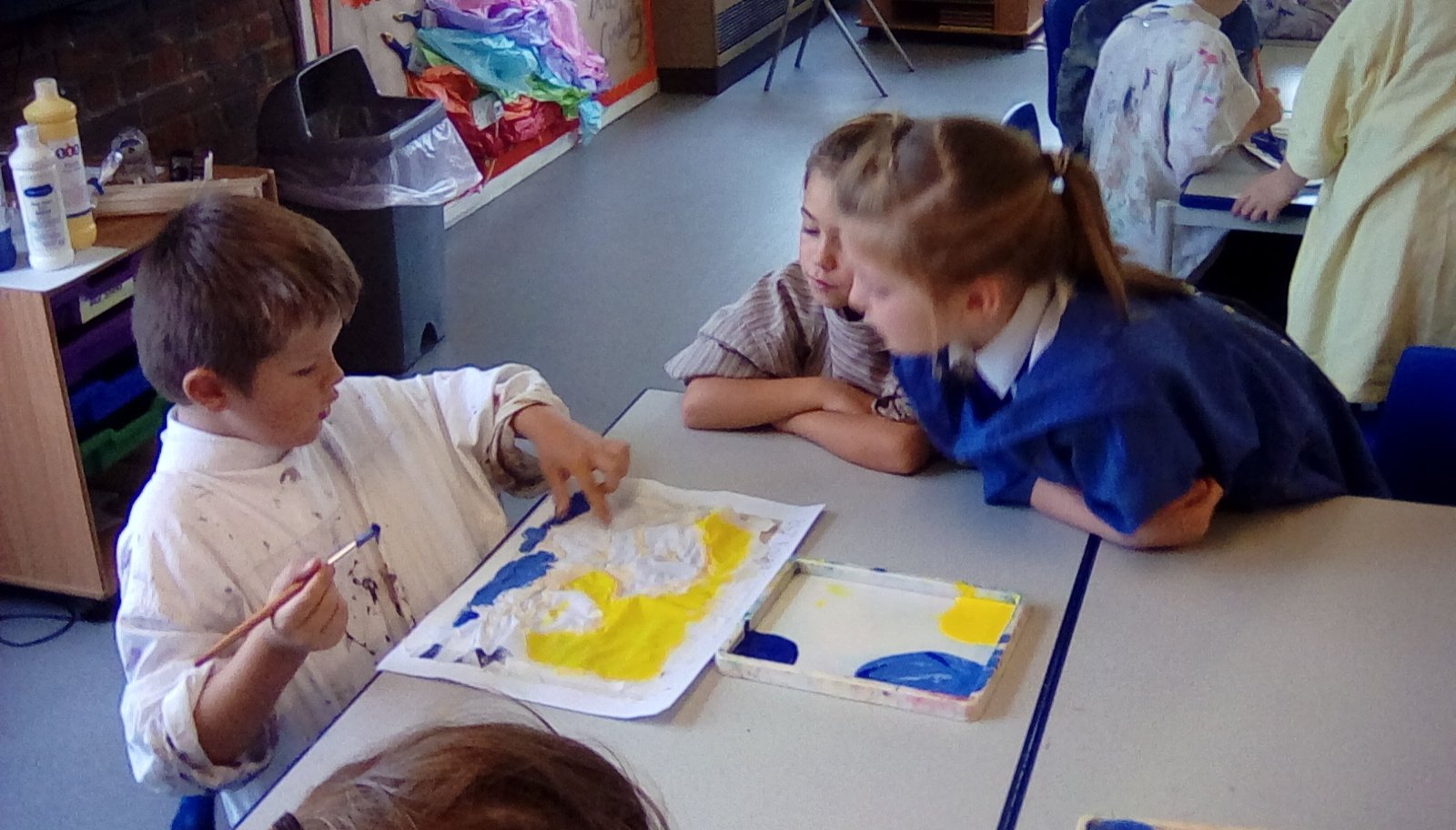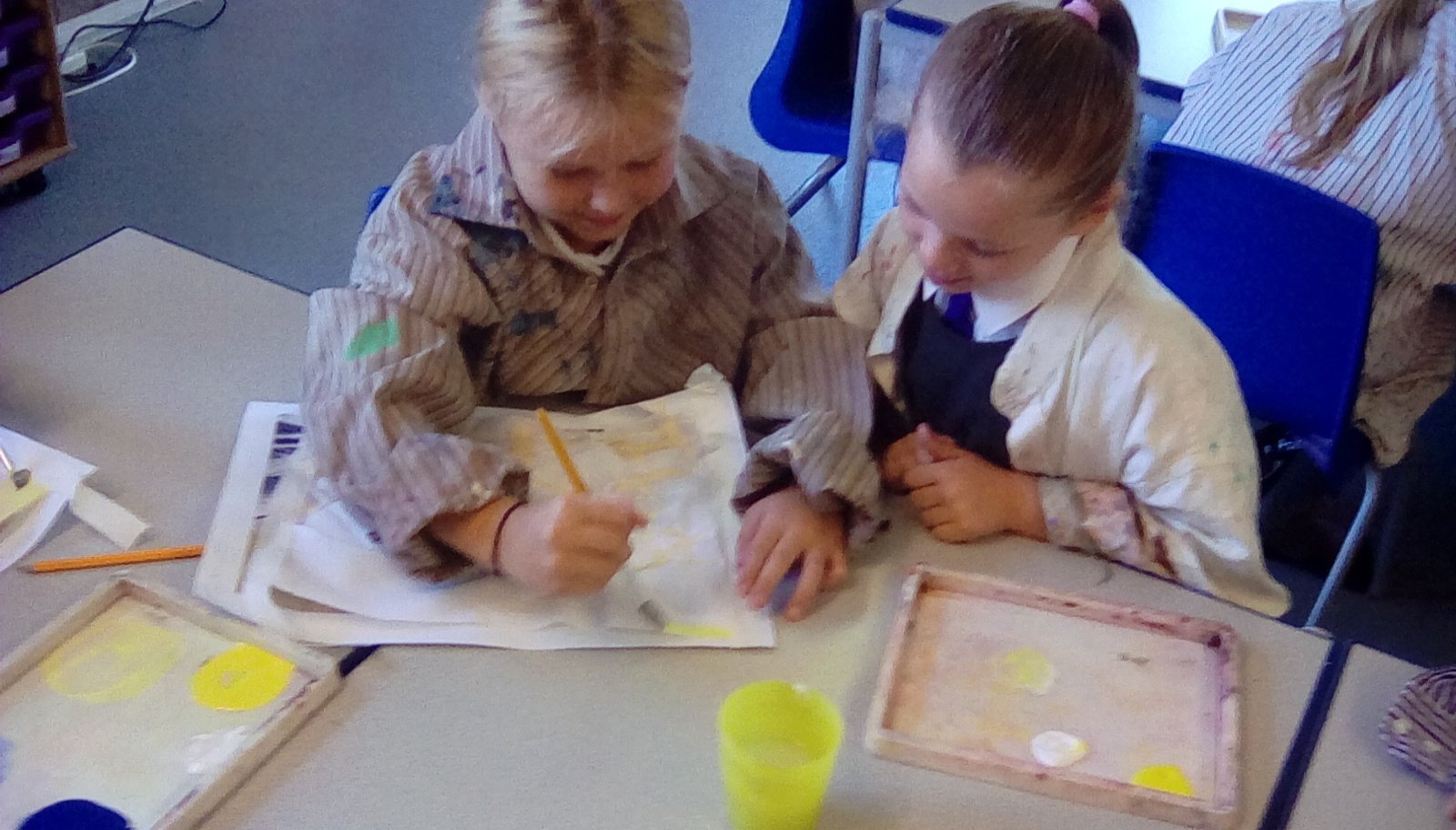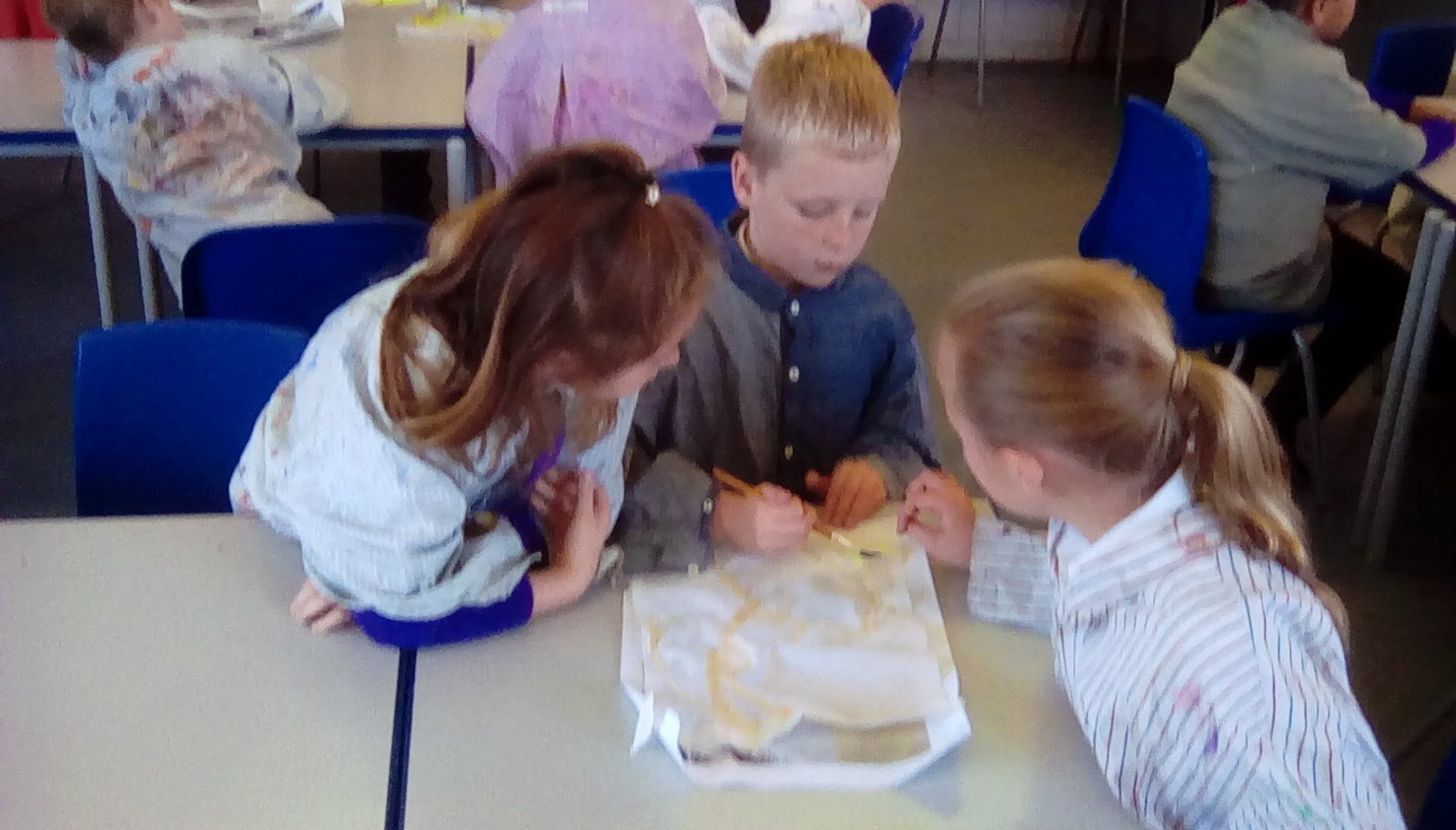 Week beginning 14.10.19
This week Year 3 have been learning to make predictions and ask questions about the Explorer text. Some children have begun using a resource called widgit online to help them access this challenging reading material more independently.
Science this week was all about skeletons! Great teamwork was shown with lots of collaborative and practical activities. Some children started using more scientific names for bones such as tibia and cranium.
We have also started using our lovely art sketchbooks this week during a project based on The Great Wave by Katsushika Hokusai. The children improved their sketching skills and were introduced to a new resist technique using flour paste. We are really impressed with the pride the children are demonstrating within their sketchbooks and how well they evaluated and improved their first attempts.
Another great week Year 3!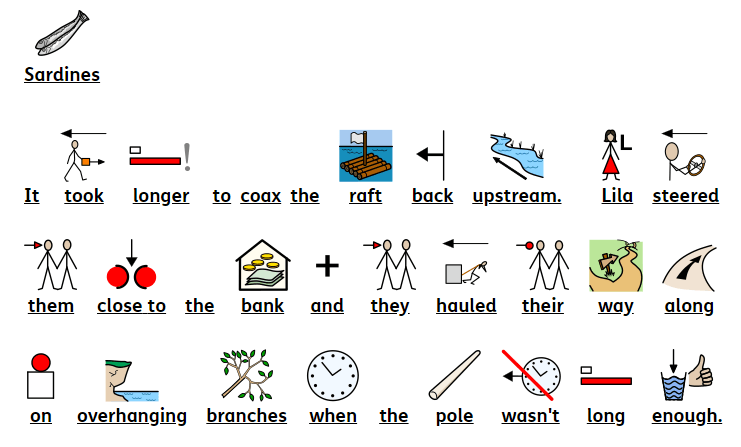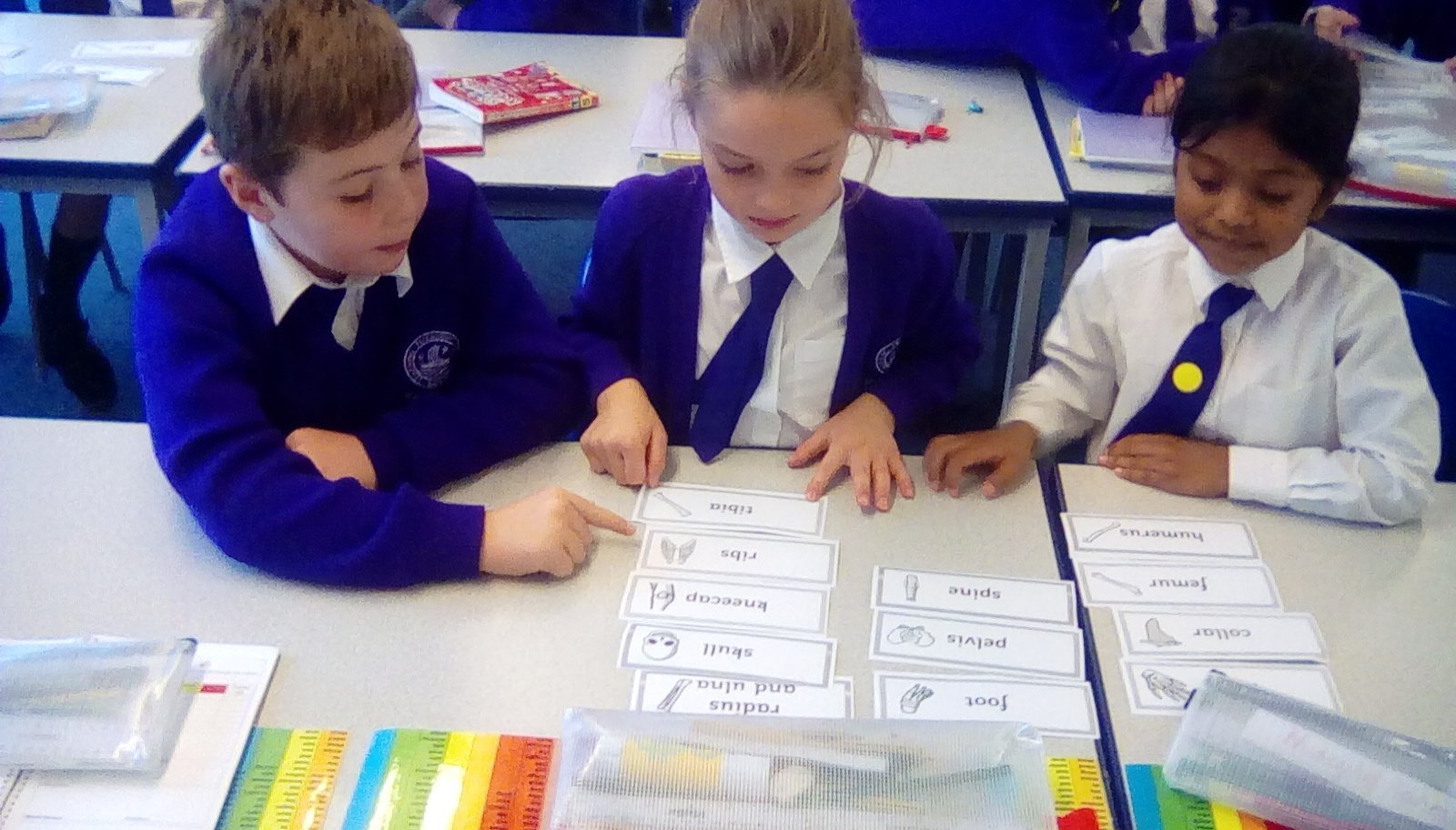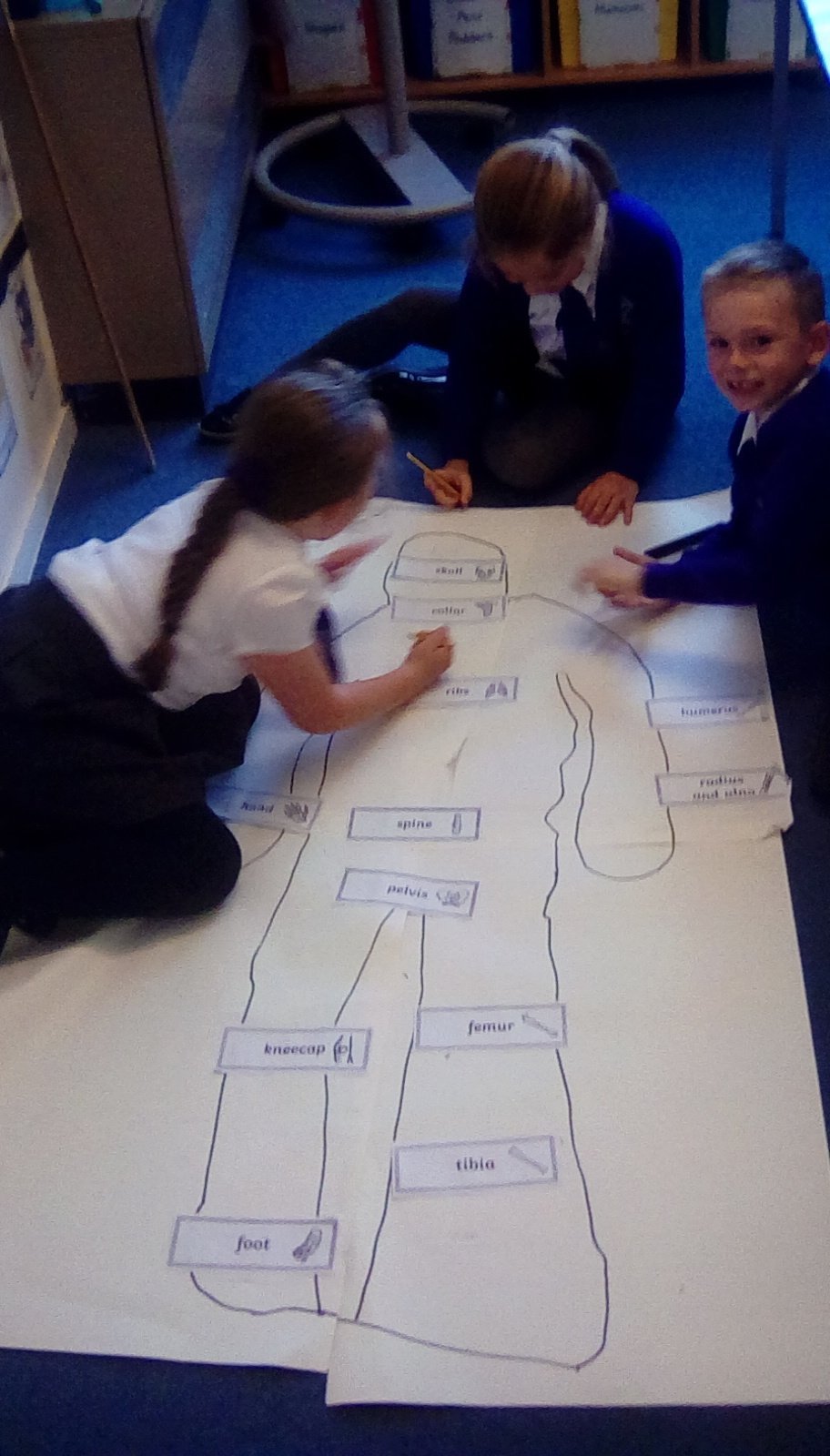 'The Great Wave' Flour Paste Art
On Friday 18th October, Year 3 ventured into the Art Room for the first time to re-create their own versions of 'The Great Wave' by Katsushika Hokusai. First, we sketched 'The Great Wave' in our art books.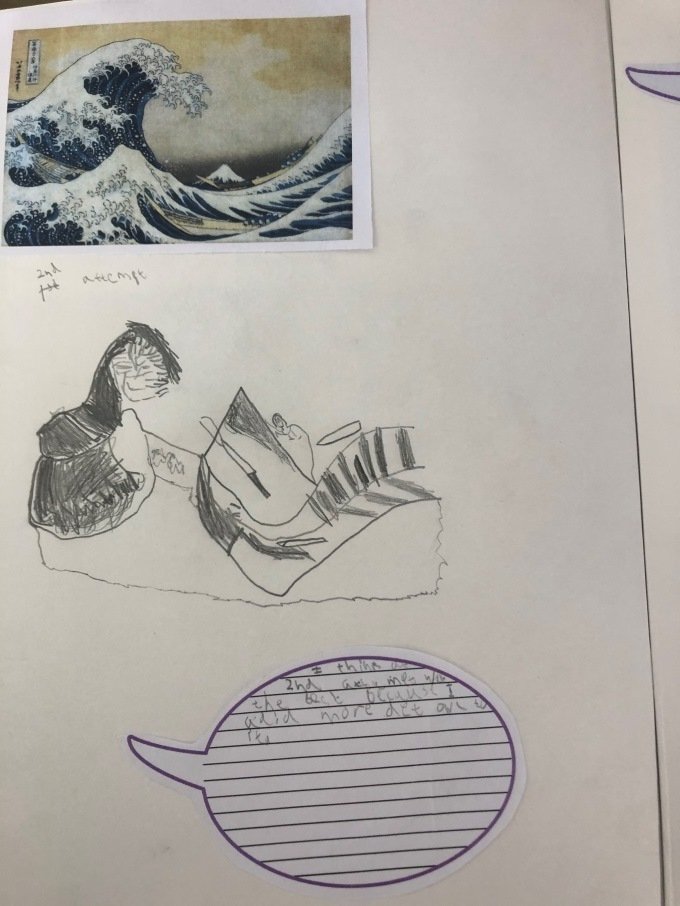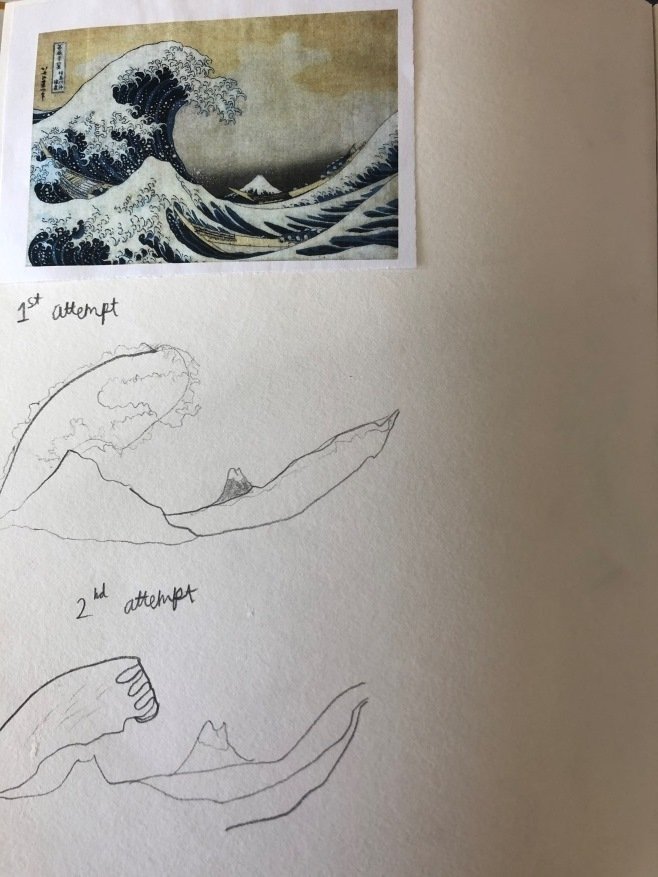 Next, we went to the Art Room to use the flour paste on fabric to create our waves. We had a practise of how to use the flour paste first. It was quite messy and very sticky!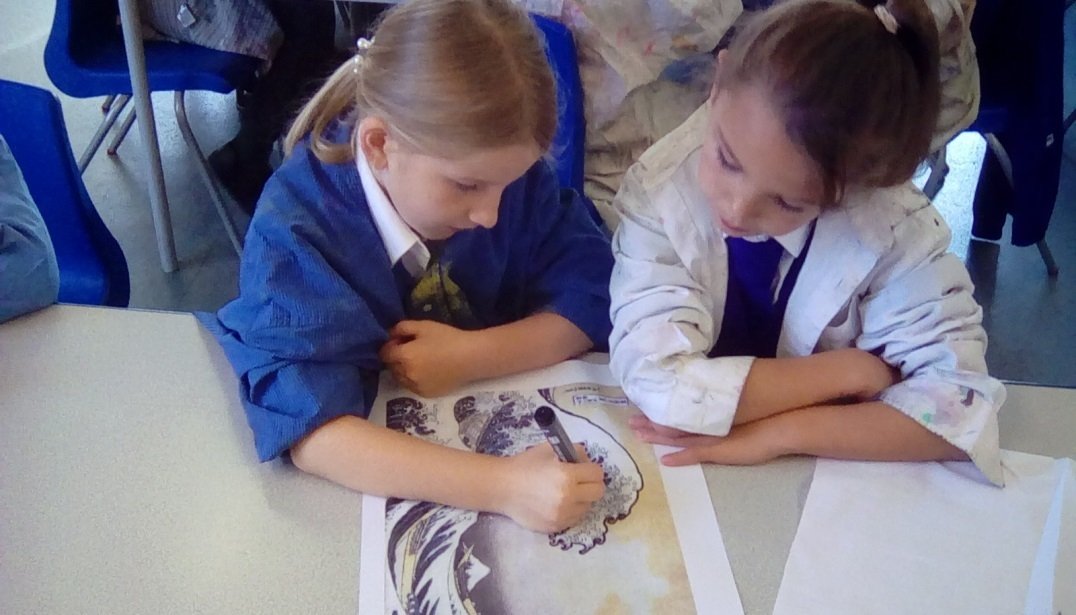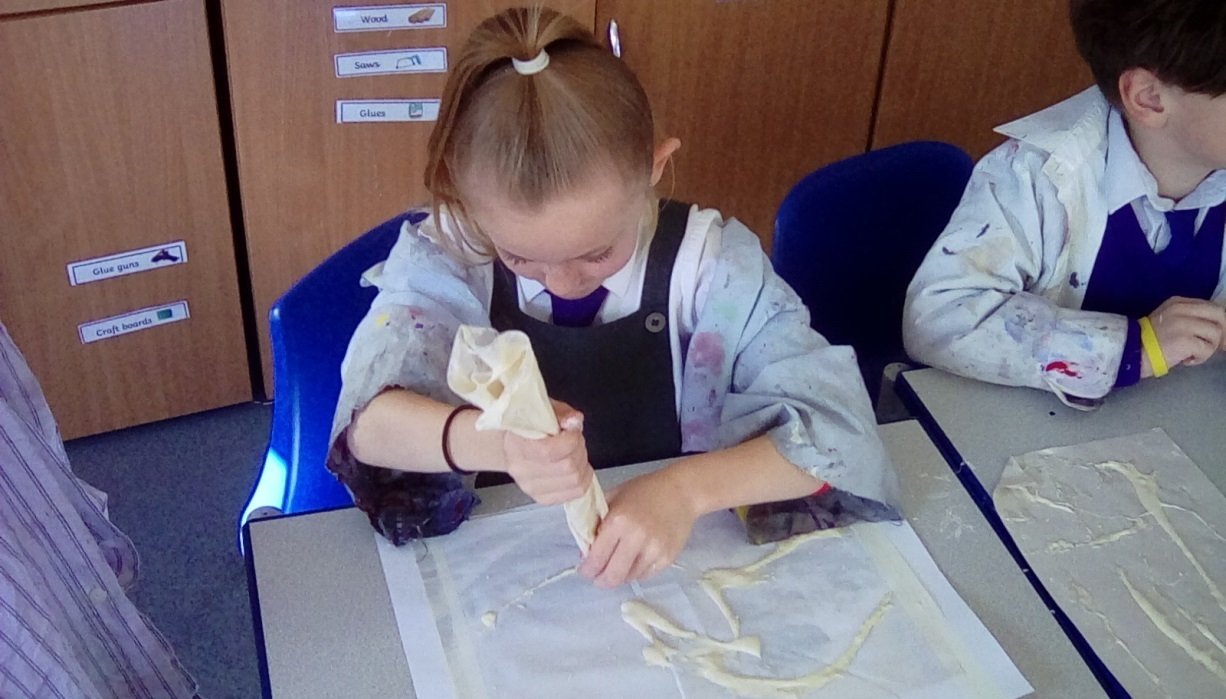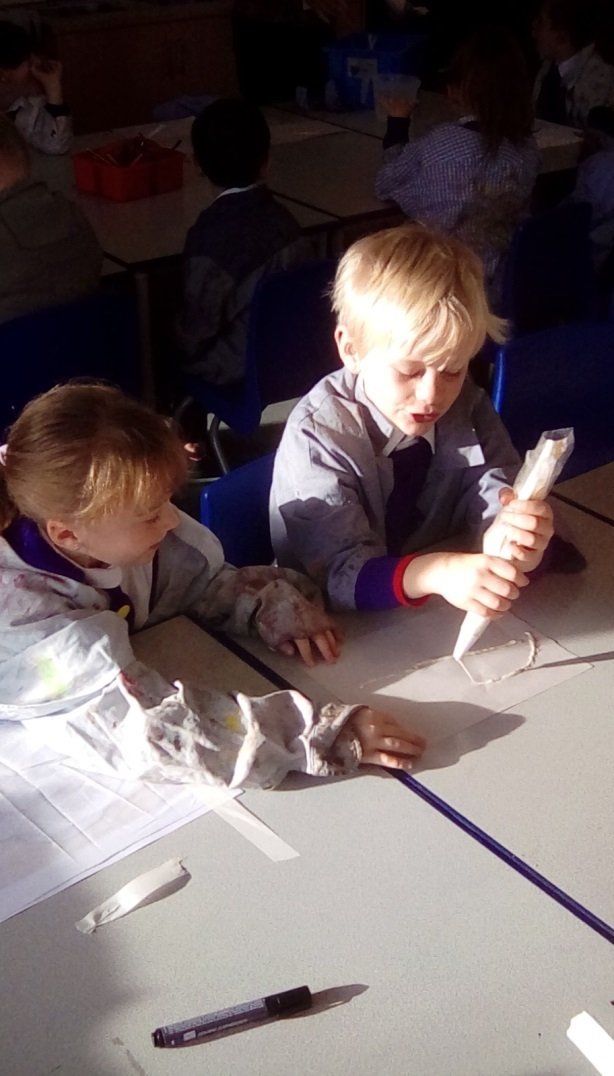 Week beginning 07.10.19
This week in year 3 we have used a number of skills to write an interesting recount of our local area walk, this includes: writing in paragraphs, the use of first person, expanded noun phrases, writing in chronological order and time connectives. We made sure that we used consistently joined handwriting to present our work as best as we can!
In French, we have learned how to say and write the months of the year! Janvier, Fevrier, Mars, Avril, Mai, Juin, Julliet, Aout, Septembre, Octobre, Novembre, Decembre.
In PSHE, we thought about the importance of rules in the world and within our school. We talked about what a 'nightmare school' would look like without any rules and how this would effect the children and their education. This helped us to realise that rules are extremely important in our daily lives, to keep us safe and to ensure that we have a valued education.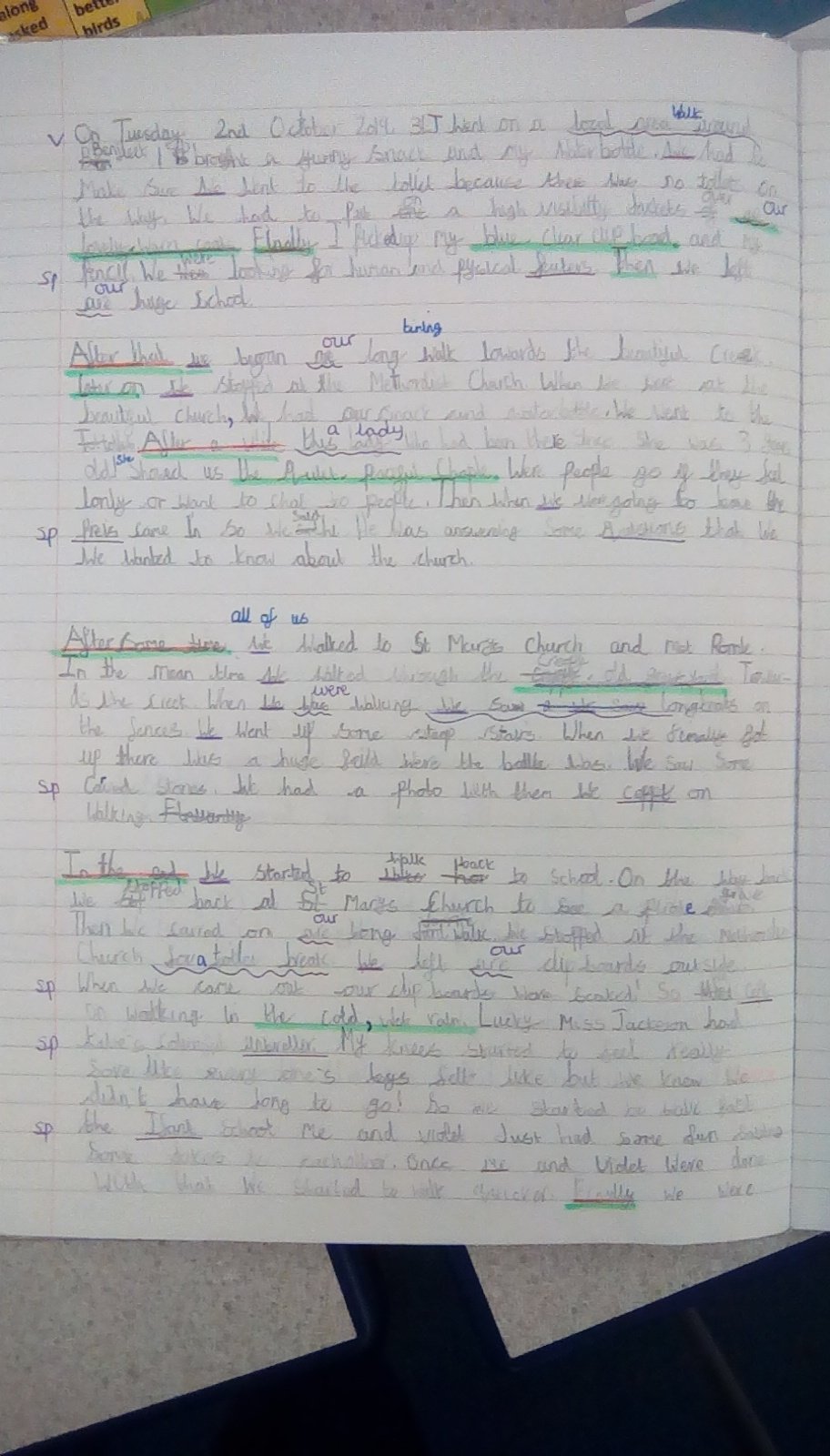 Week beginning 30.09.19
This week in year 3 we explored our local area in Benfleet by walking from our school, all the way to the creek and back again. During our walk we were looking for different types of human and physical features in the local area. Human features are things that have been made by humans, for example cars, houses and fences. Physical features are things that have been created naturally by the world, for example trees, grass and rivers. We used a table to record our observations of these different features, including a tally chart to record how many of these features we could find throughout the walk.
During the walk we were able to visit the Methodist Church, where we learned a lot about the different rooms that people can visit, for example the chapel. We had the chance to talk to the priest of the church, who spoke to us about the daily commitments, the beliefs that are practiced and why people like to visit.
We were lucky enough to visit the Benfleet creek to continue our learning of the Battle of Benfleet. We saw some battle monuments that represented the battle and some Viking longships on the fences around the area!
In Science, we have been looking at nutrition and how we can have a healthy balanced diet. We learned about the different types of foods that are included within the different food groups: carbohydrates, fats, proteins, vitamins and minerals, fibre and water. This helped us to accurately fill in a nutrition food pyramid to help us to understand how we can have a healthy and balanced diet.
In maths, we have been learning how to order numbers in ascending and descending order. Ascending order is when the numbers are increasing and descending order is when the numbers are decreasing. We have been working hard to correctly order numbers up to 1,000 in these orders!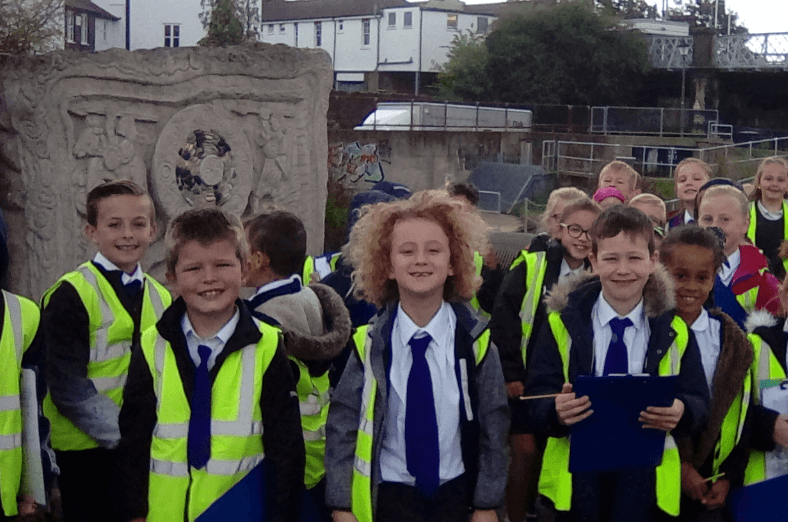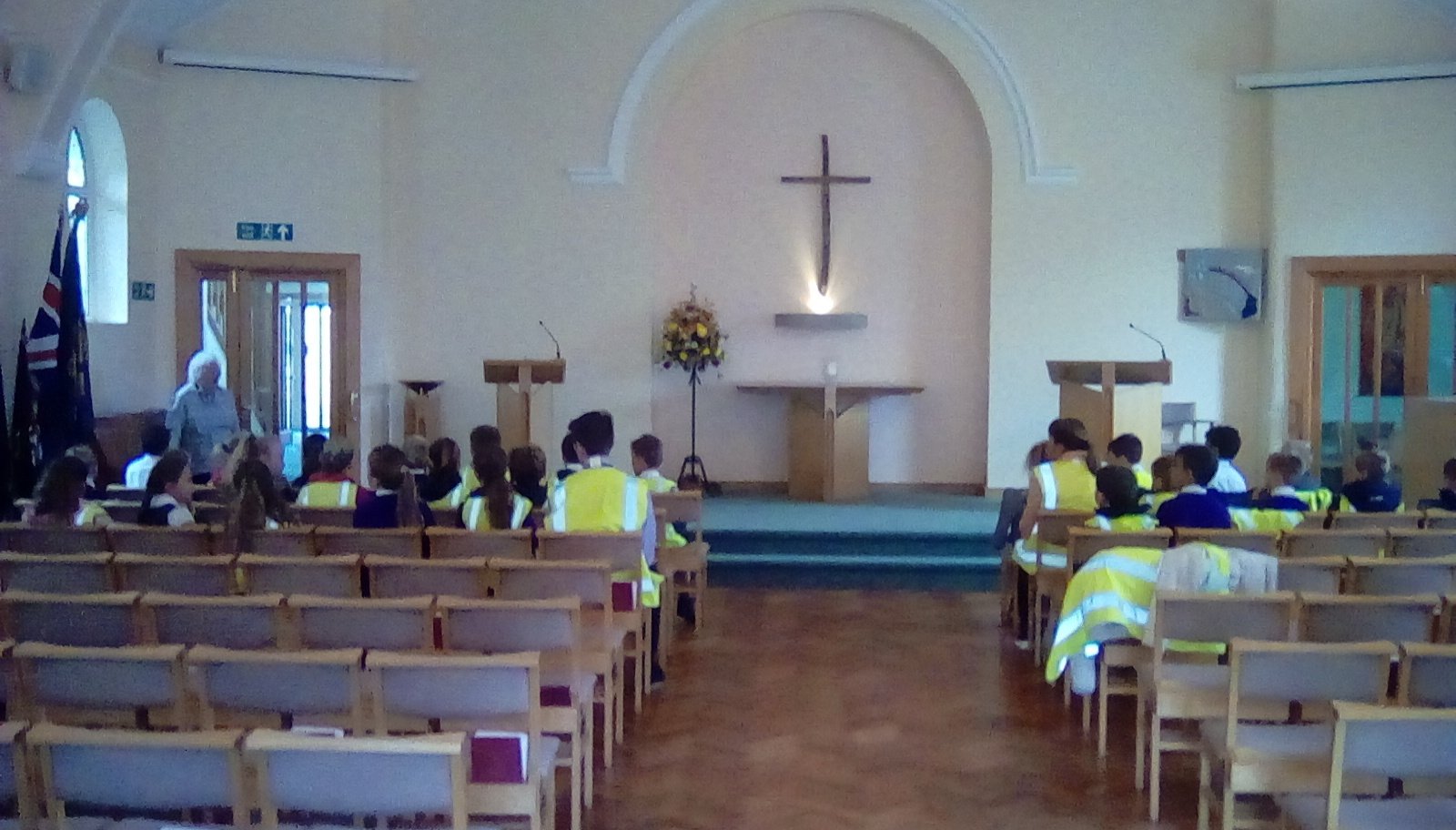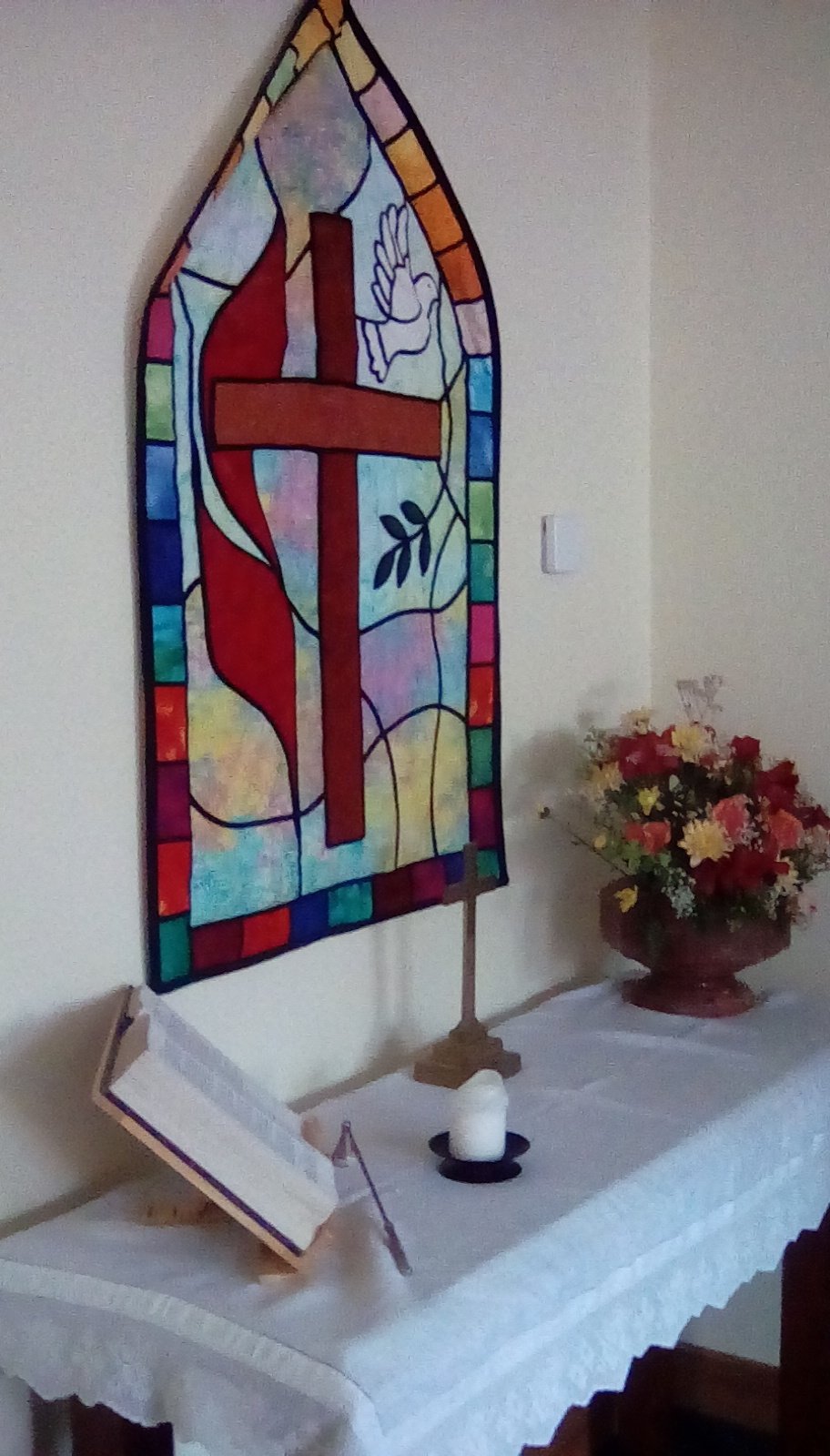 Week beginning 23.09.19
As we come to the end of September, we are feeling really proud of how well our Year 3 pupils are settling into the Junior School. This week Year 3 delved deeper into our reading text 'The Explorer'. We explored the characters in the story and compared what they are like. One Year 3 pupil wrote 'I know Fred is kind yet brave because he goes looking for Max when he thinks he is missing.' Lots of children enjoyed discussing the immaturity of Max including what he threatened to do to Con if she went back to the plane!
In RE, we explored the main beliefs of the Vikings and Anglo-Saxons and linked this with our history lesson in which we re-created a battle scene. We were really impressed with how well the children worked collaboratively during their drama activity. Their verbal responses demonstrated fantastic empathy and understanding of their characters.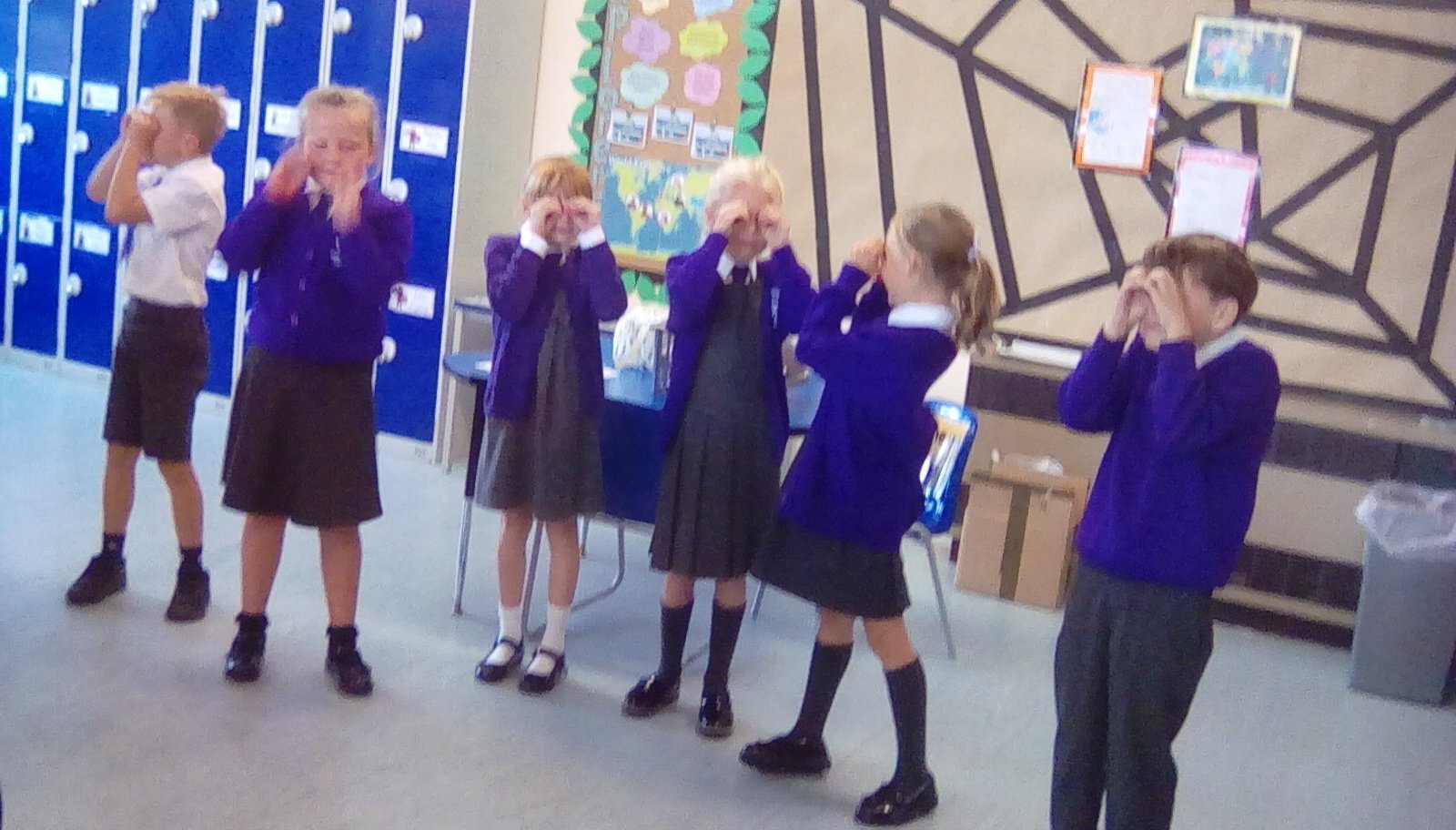 Week beginning 16.09.19
This week year 3 have started learning how to count from 1 to 10 in French! Un, deux, trois...
We have also learned about nutrition and a healthy balanced diet, we created a food pyramid to represent the different food groups and desired amount of nutrition needed.
Based on our story 'The Explorer' we developed our own ideas about how we would survive in the rainforest after crash landing. We then used these ideas to write a diary entry about our experience so far. We tried to include emotive language and a variety of conjunctions to make our work the best that it can be!
Week beginning 09.09.19
This week in year 3, we have began reading our topic book called 'The Explorer' which is all about a group of children crash landing in the middle of The Amazon Rainforest.
As part of our English lesson, we created a role play about what we would do if our plane crash landed in the rainforest and we were the only survivors. We thought about what we would do for food, where we would sleep and how we would get home!
We have been learning about the history of Benfleet, recognising how the local environment has changed and developed over the years. This then led us to learn about the different countries and cities within the United Kingdom. We used atlas' to help us locate and identify the countries and cities within the United Kingdom.
Week beginning 04.09.19
This week in year 3, we have focused on welcoming our new year group to Kents Hill Junior School. They have all settled in extremely well and we have been very impressed with their enthusiasm and hard work!
We have completed a variety of activities such as a treasure hunt around the school grounds, a free write to recount their week to their year 2 teacher and we have learned how to use our new home school diaries. In physical education we completed a range of skills based activities to demonstrate our abilities, which the children were motivated to complete successfully.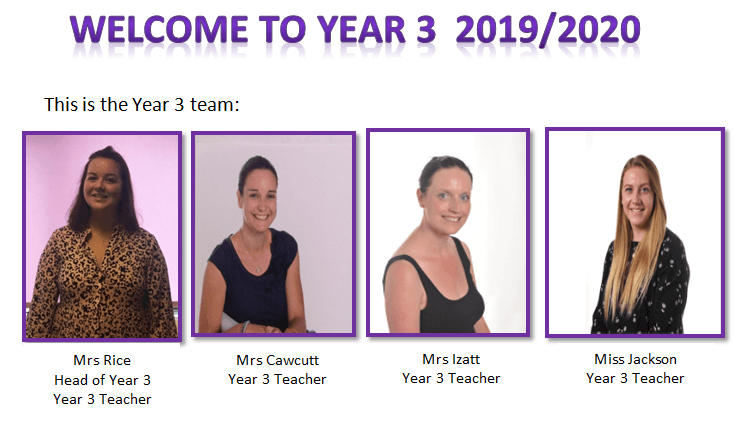 If you have any questions or queries at any point, please don't hesitate to contact one of us via the home/school diary or the school office. We will also be present at the end of the school day on the gate.
We are looking forward to our first exciting topic: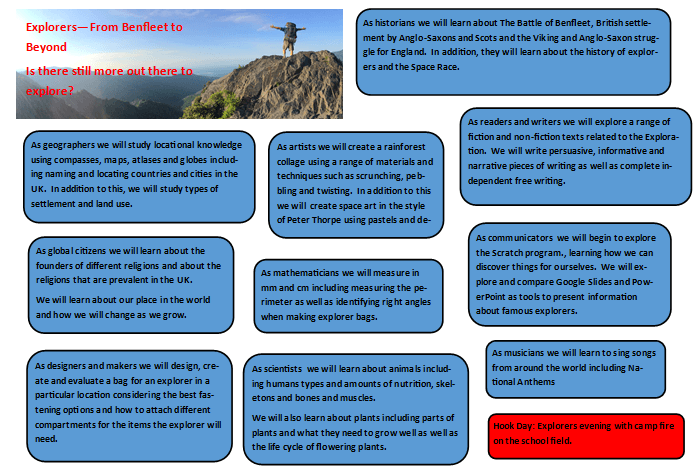 Please check back each week to see what we have been learning about!