Online Safety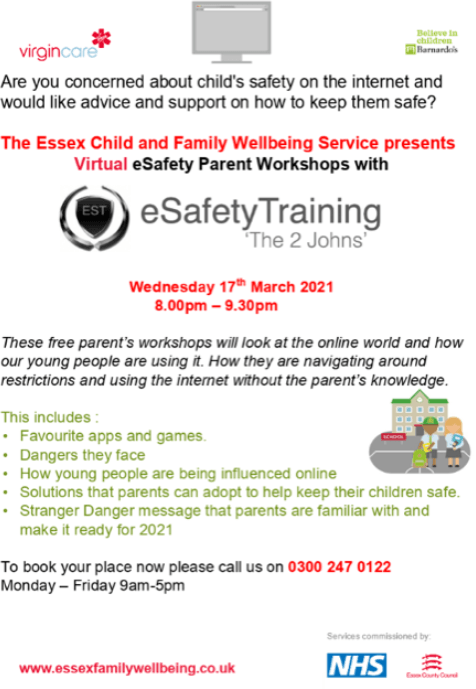 The Internet offers today's young people a multitude of opportunities for both work and play, and at Kents Hill Junior we are committed to ensuring that our pupils develop into positive digital citizens who can confidently and safely make use of new technologies.
In school we do our part to keep our students safe by filtering and monitoring their Internet access and by giving e-safety a high profile in assemblies and other areas of the curriculum as well as in PSHE and Computing lessons.
Of course, this focus is most effective when reinforced at home and the role that parents can play cannot be underestimated. Keeping open lines of communication with your children regarding the threats that may be encountered online is very important, and the resources below should equip you with the knowledge and understanding required to have these conversations.
E-Safety Tips for Parents: 6-10

youtu.be

Safety on the internet matters. Our fun, interactive, stop motion animated video has useful advice and tips for parents of 6-10s so that you can help them to...
Websites
https://www.esafetytraining.org/parent-carers-area
NET AWARE. Net Aware is a simple guide for parents to the most popular social networks, apps and games. Learn about the privacy settings and safety guidelines for Facebook, Instagram, Snapchat and more. You can also read up-to-date reviews from parents and children for each app, game and social network.
| | |
| --- | --- |
| | Childnet - helping to make the internet a great and safe place for children. |
Information, Advice and Support to Keep Children Safe Online
What age specific advice is available for my child? Whatever their age, we can help you to find out more about what your children might be doing online and give you some simple, practical and easy advice on the steps you can take as a parent to keep them as safe as possible.
| | |
| --- | --- |
| | Internet Watch Foundation | We work internationally to make the internet a safer place, use our online reporting tool and find out more about IWF. |
thinkuknow.co.uk Welcome to Thinkuknow. Thinkuknow is the education programme from NCA-CEOP, a UK organisation which protects children both online and offline.
| | |
| --- | --- |
| | Childline 0800 1111: get info and advice about a wide range of issues, talk to a counsellor online, send Childline an email or post on the message boards. |