Week beginning 11.03.19
This week year 4 have been focusing on Thomas Edison. We began the week by doing some research through reading comprehension based on his life and the different inventions he did. We then began to write a biography about his life focusing on including different key dates and information in his life and wrote about the impact he has on the modern world. Below is an example of our writing.
Week beginning 04.03.19
On Thursday this week year 4 celebrated World Book Day, we designed our own favourite book covers and drew them onto our own t-shirts. We also took part in a book world cup to decide on our new class book and took some time sharing and discussing our favourite books. Below are some of our t-shirt designs.
We also set our classrooms up as a shop as part of a money investigation, we had 3 shopkeepers which had to keep a tally of what had been brought and how much they had made, whilst the rest of the class had a shopping list and had to keep a running total of how much they had spent and how much change they had left after buying everything they needed.
Week beginning 25.02.19
This week year 4 have begun their new topic called Inventions. We began the week by having our hook day, we had a go at some different team building and problem solving tasks to understand how inventors try to solve problems. Then we had to build a bridge across two tables that would be strong enough to hold a cup of water. We had a range of resources that we could use to make this including newspaper, pipe cleaners, paper, plastic bags, masking tape and sellotape. Some pictures of our bridges are below.
Our outcome for this week was to build a replica clock which we could use to help us learn how to tell the time. We used paper plates to build our clocks and made sure they were correctly labelled so we could accurately use them to help us tell the time. We then used them to learn how to write analogue and digital times.
Week beginning 11.02.19
In the last week of our topic Europe, year 4 have been focusing on Romania. On Tuesday, we had a go at baking a traditional Romanian cake. The children enjoyed having a go at cracking eggs and mixing ingredients together. Below is the link to the recipe if you would like to try baking this at home.
http://allrecipes.co.uk/recipe/4762/romanian-apple-cake.aspx
After trying the cake, the children began to write a radio advert to persuade someone to buy their cake they used a range of persuasive features including rhetorical questions, opinions of others and used expanded noun phrases to describe how the cake tastes and smells. Below is an example of their work.
In Science this week, we finished our sound topic with an investigation into how the pitch can be changed on different instruments. The children had a go at changing the pitch with plastic bottles filled with water and played the recorders experimenting on different ways the pitch can be made high or low.
We finished our topic this term by showcasing what we had learnt over the term to the year 3's on Friday afternoon. We did this through a roadshow where each group displayed what they had learnt throughout the different countries we have focused on in Europe this term, including Russia, Norway, Italy (Romans) and Romania.
Week beginning 04.02.19
This week in Year 4 we have been looking on the country Italy with a focus on the Romans. We learnt how to write dates in Roman numerals and did some research on the new chromebooks to find out about specific dates in British Roman history. Below is a timeline we have started to create with some of the most important events in Roman history.
In Science this week, we wrote an information text based on this terms topic sound. We had to use scientific vocabulary we had previously learnt to describe how sound is made and how the volume and pitch of different instruments can be changed.
Week beginning 28.1.19
'In Year 4 this week the children have been learning about Italy, focusing on the Romans. In our History lessons this week the children have studied and compared two Roman invasions of Britain - Julius Caesar's failed attempts and Emperor Claudius' successful conquest. The children have put themselves in the mind of a Roman soldier, taking part in a dramatic reconstruction of the Roman's siege on a British town. Towards the end of the week, the children have been writing diary entries from the perspective of a Roman soldier.
In our Science lessons this week, the children have continued to develop their understanding of Sound, experimenting with changing pitch and volume. The children created simple homemade instruments and explored how they could affect the sounds created.'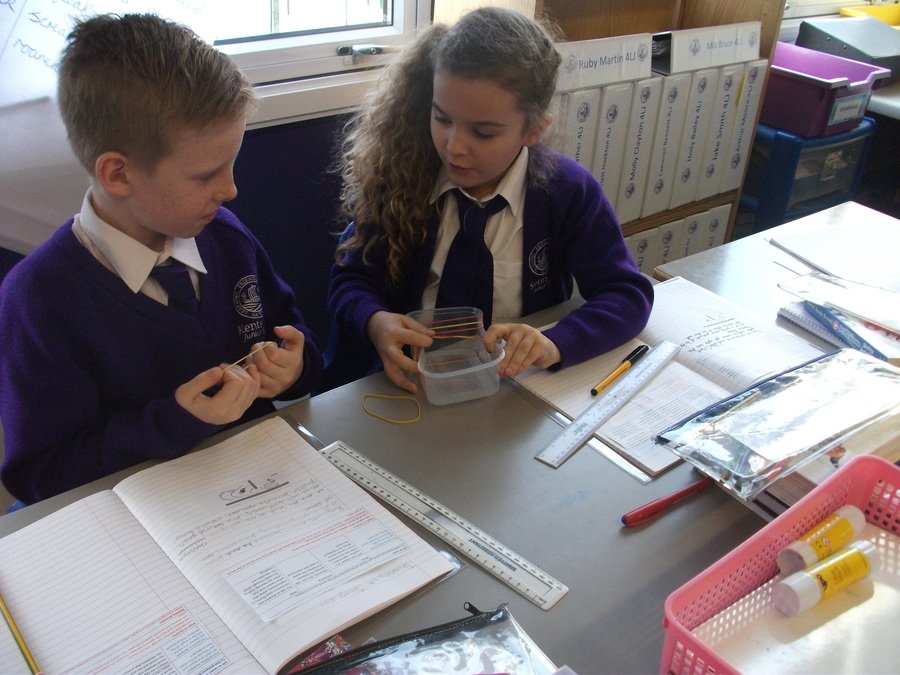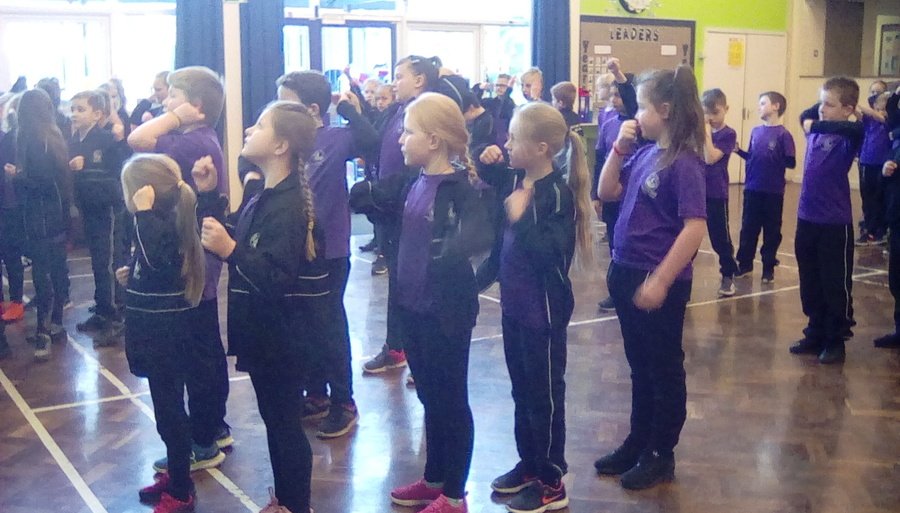 Week beginning 21.1.19
'In Year 4 this week we have been focusing on Norway. They have learnt about the Geography of Norway, including finding out about longitude, latitude and the Arctic circle. Throughout the week, we have been learning and adapting a traditional Norwegian tale - 'The Snow Bear and the Trolls'. The children practiced retelling a story using different actions. Without a written text in front of them, the children used images and the actions to remind themselves of the story's plot.
The children then adapted the story by changing the characters and rewrote their own versions including a range of descriptive features and speech.'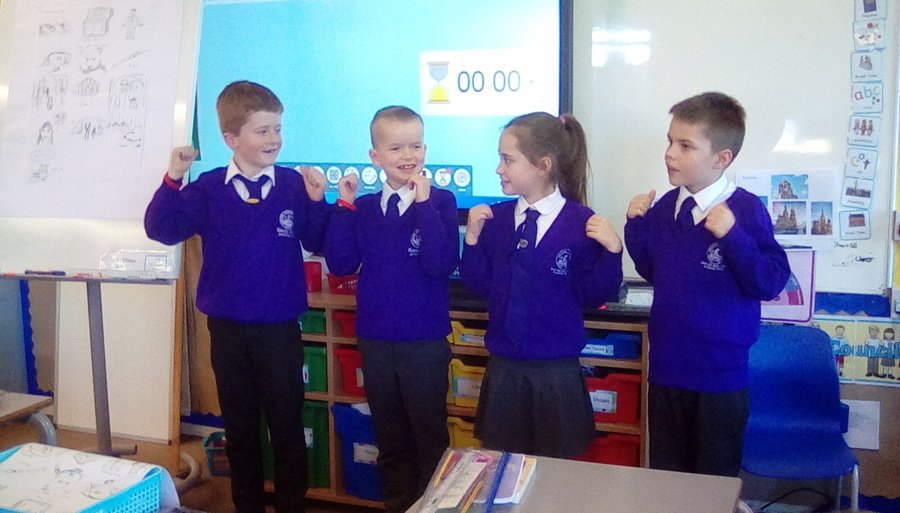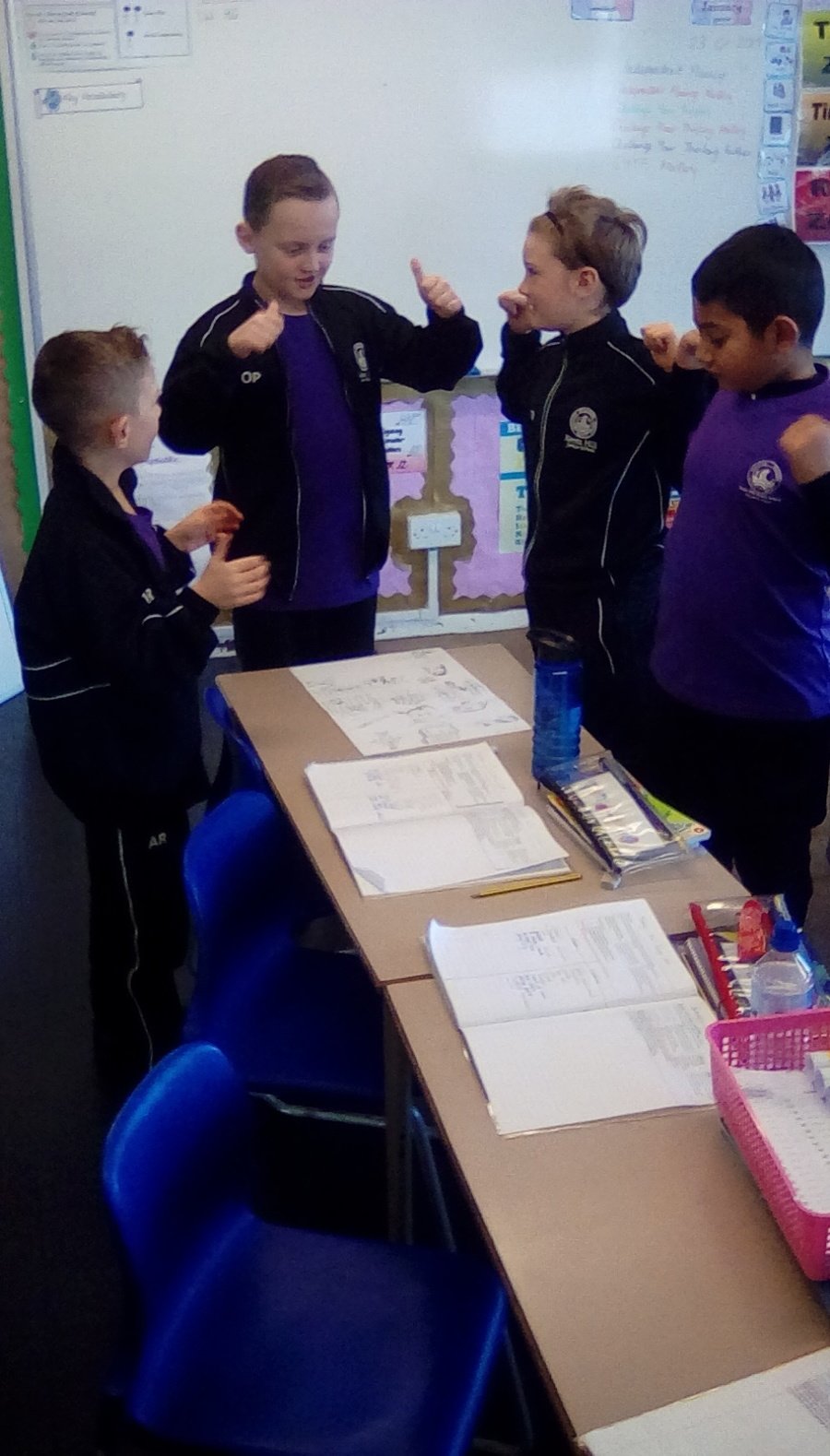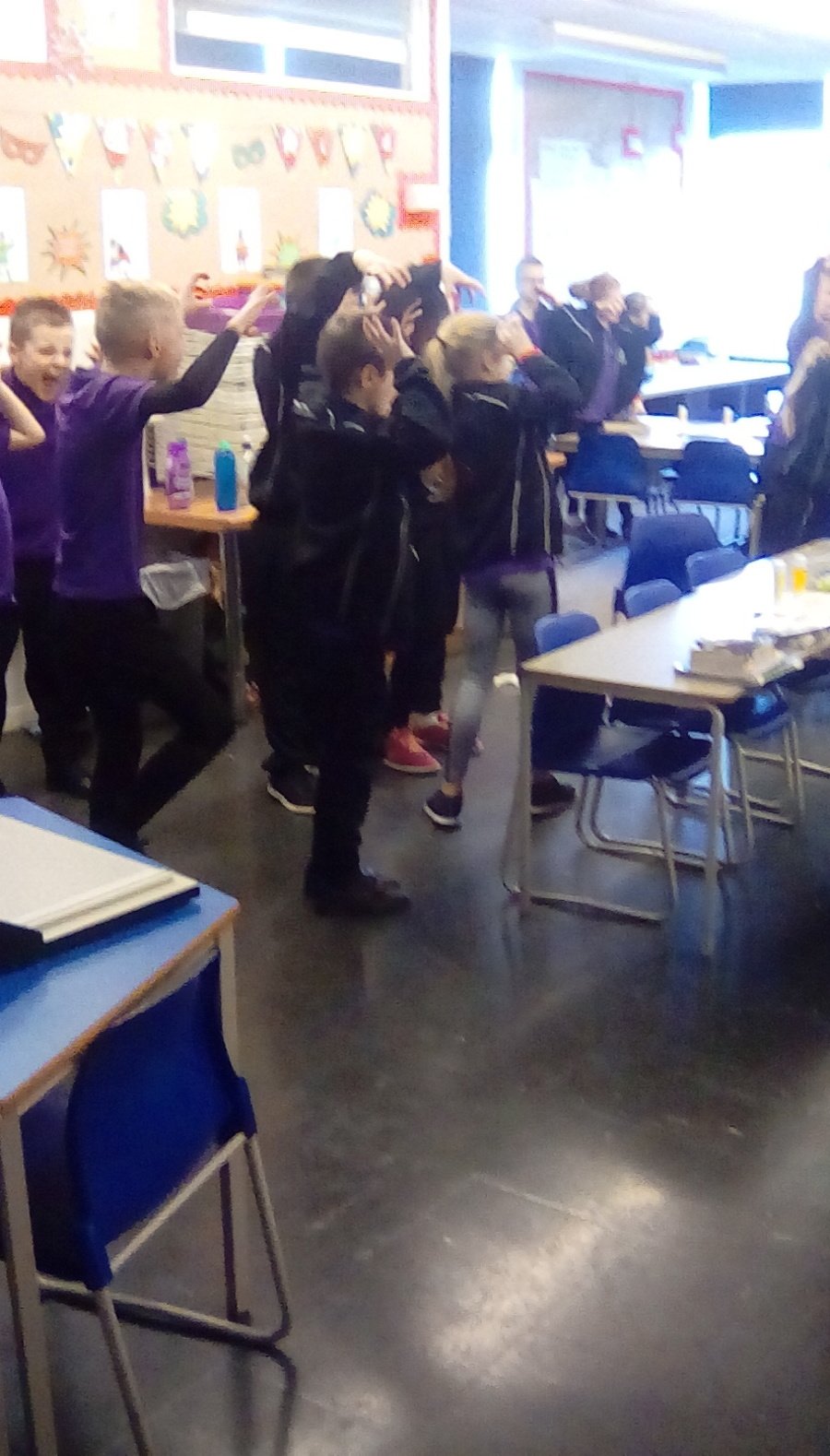 Week beginning 14.1.19
This week Year 4 having been focusing on Russia, we have looked at and discussed different styles of Russian architecture. The children then thought about the different shapes, lines of symmetry and angles which were involved on the buildings and how they were used. After that, the children learnt a range of different sketching skills including drawing shapes, forms and shading to show light coming from different places. Finally we sketched the school in the style of Russian architecture. Below is a finished sketch.
In Science this week, the children explored how sound travels through different mediums. First they discussed how sound can travel through gas. Then we experimented how sound can travel through a liquid by tapping pebbles together underwater using a hydrophone. Finally the children experimented if sound will travel through a solid using a string telephone.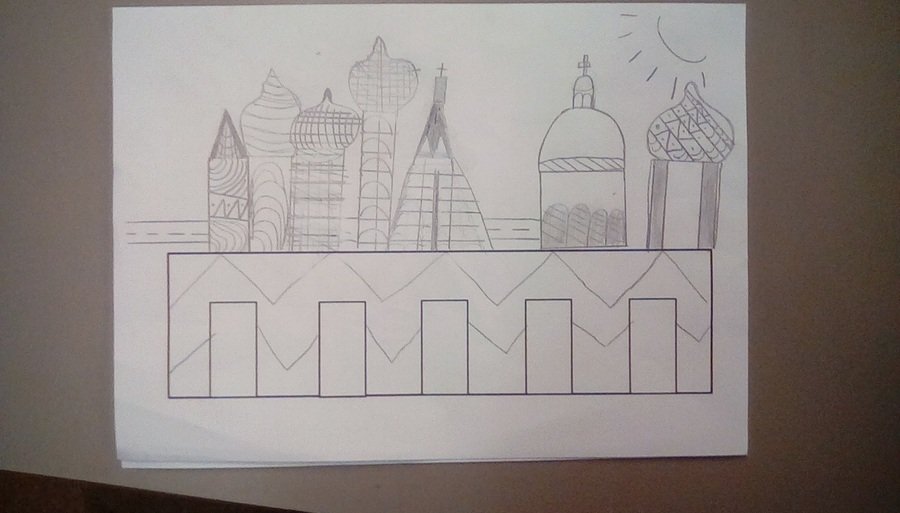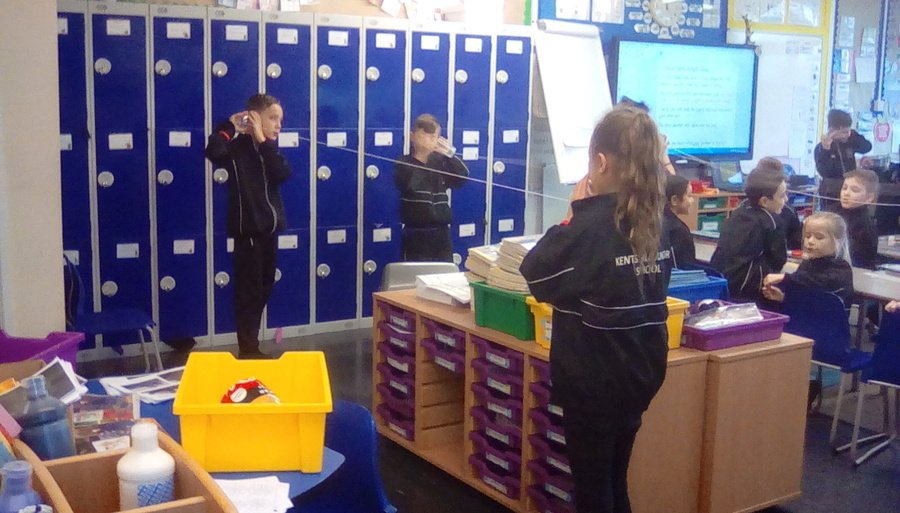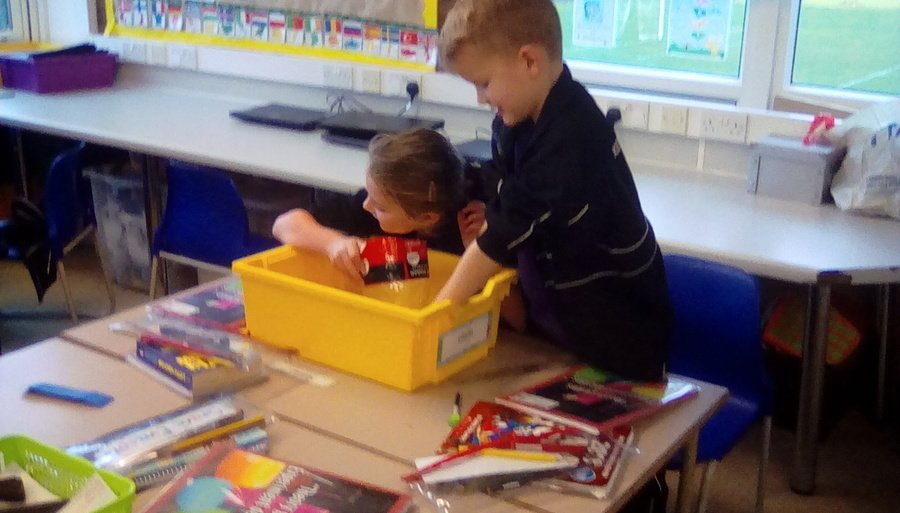 Week beginning 10.12.18
In Year 4 this week the children have been creating ocean soundscapes using a variety of percussion instruments. They have discussed different musical vocabulary, such as tempo, duration, beat and pitch. The children experimented with different instruments, planned their performance and used a range of techniques to represent a calm ocean and a stormy ocean musically.
Also, they have spent time this week preparing mince pies for their adults to enjoy when they come in next week. The children have used fresh ingredients to make the mincemeat and pastry for their Christmassy treats.
Thank you for sending in mixing bowls and containers at the last minute this week, and thank you for your support throughout this term.
Merry Christmas and a Happy New Year, from all of the Year 4 team and all of the Year 4 children!
Week beginning 03.12.18
In Year 4 this week we have been thinking about ways to reduce plastic pollution. Specifically, we have been writing persuasive letters, hoping to encourage them to stop producing so many plastic packets every year. At the beginning of next week, we will be drafting our letters formally so that we can send them to Walkers!
We have learnt about a range of different persuasive features, including rhetorical questions and emotive language. We have thought about how we can try to have a big impact on our reader and get them thinking about how their behaviour affects the environment.
Week beginning 26.11.18
In Year 4 this week the children have had their termly assessments in Reading and Maths. They have been working hard to demonstrate their learning throughout this term and achieve the best they possibly can.
Apart from the assessments, the children have been learning about creative ways of reusing plastic this week. We have looked closely at some innovative ideas, focusing mainly on the British artist Jane Perkins. The children have been creating their own sea creature art pieces using a range of recycled materials, considering how they can use different colours to create tone and contrast.
Thank you all for sending in washed plastics over the past week, it is hugely appreciated!'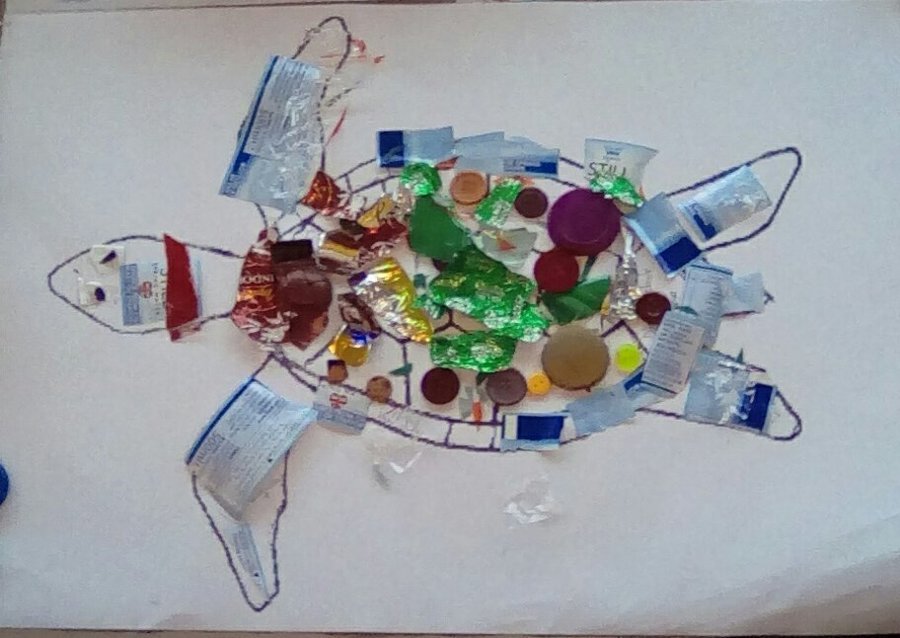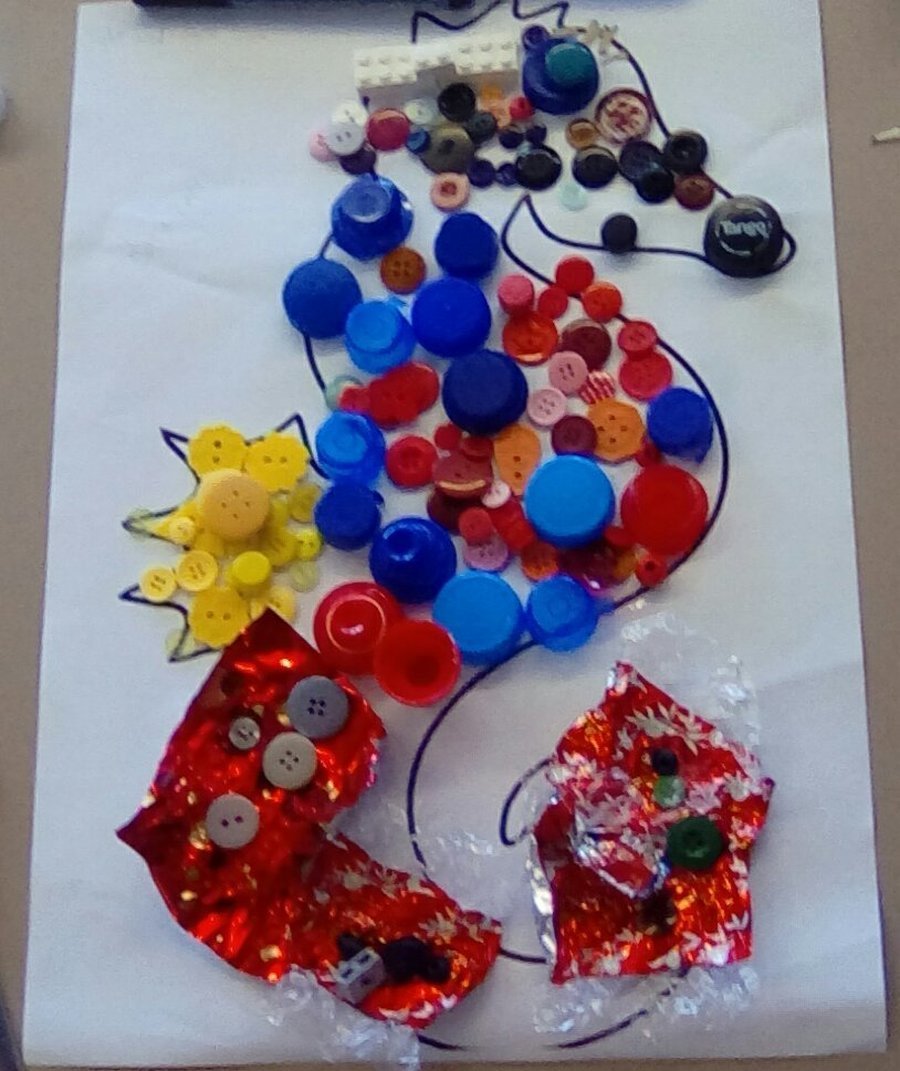 Week beginning 19.11.18
This week we have been preparing information texts about plastic pollution and its impact on our world. We have conducted some research about plastic pollution, focusing on how it affects the environment and wildlife.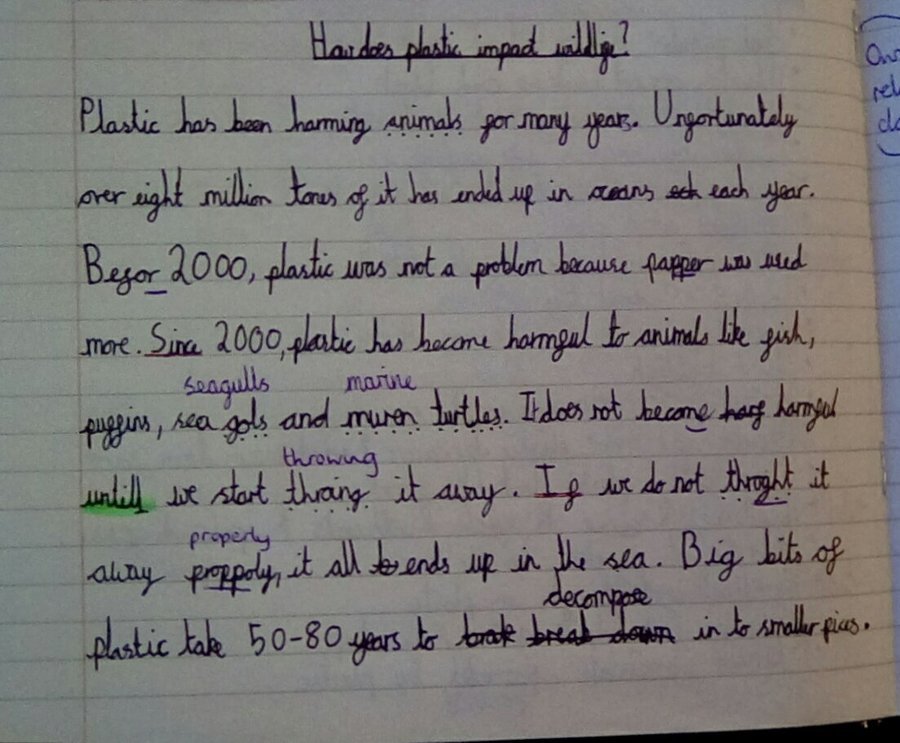 4JR also delivered their class assembly this week, demonstrating all of their learning from the first half term. They particularly enjoyed sharing their knowledge of our Space topic.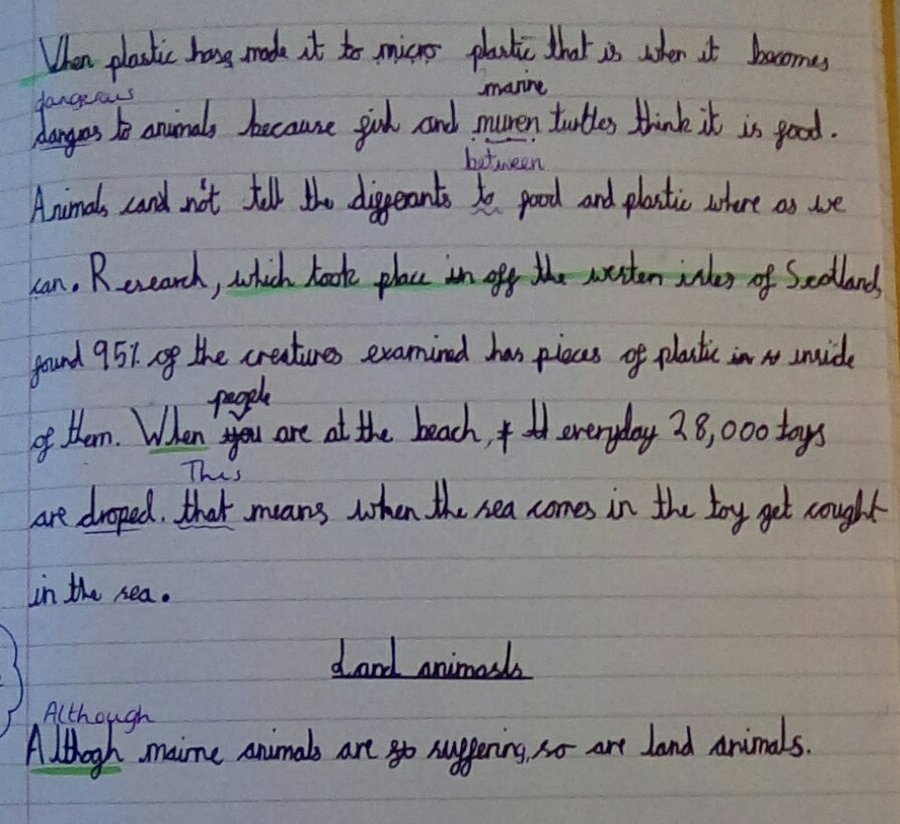 Next week, we will be exploring how plastic can be reused in creative ways. In preparation for a range of Art activities, we are asking for children to bring in any colourful plastic - such as plastic bags, sweet wrappers, crisp packets, bottles etc. Any contributions would be greatly appreciated. Please could any food packaging be washed before it is sent into school, for hygiene reasons.'
Week beginning 12/11/2018
This week in year 4 we have been looking at materials and their properties, in particular what happens to water when it is heated and cooled.
We have carried out a few experiments. One was to see which conditions affected evaporation. We placed beakers of salt water around the classroom in different environments. These were a warm place, a cool place, a light place and a dark place. We found out that heat helps evaporation to happen quickly as more water had evaporated from that beaker than the others.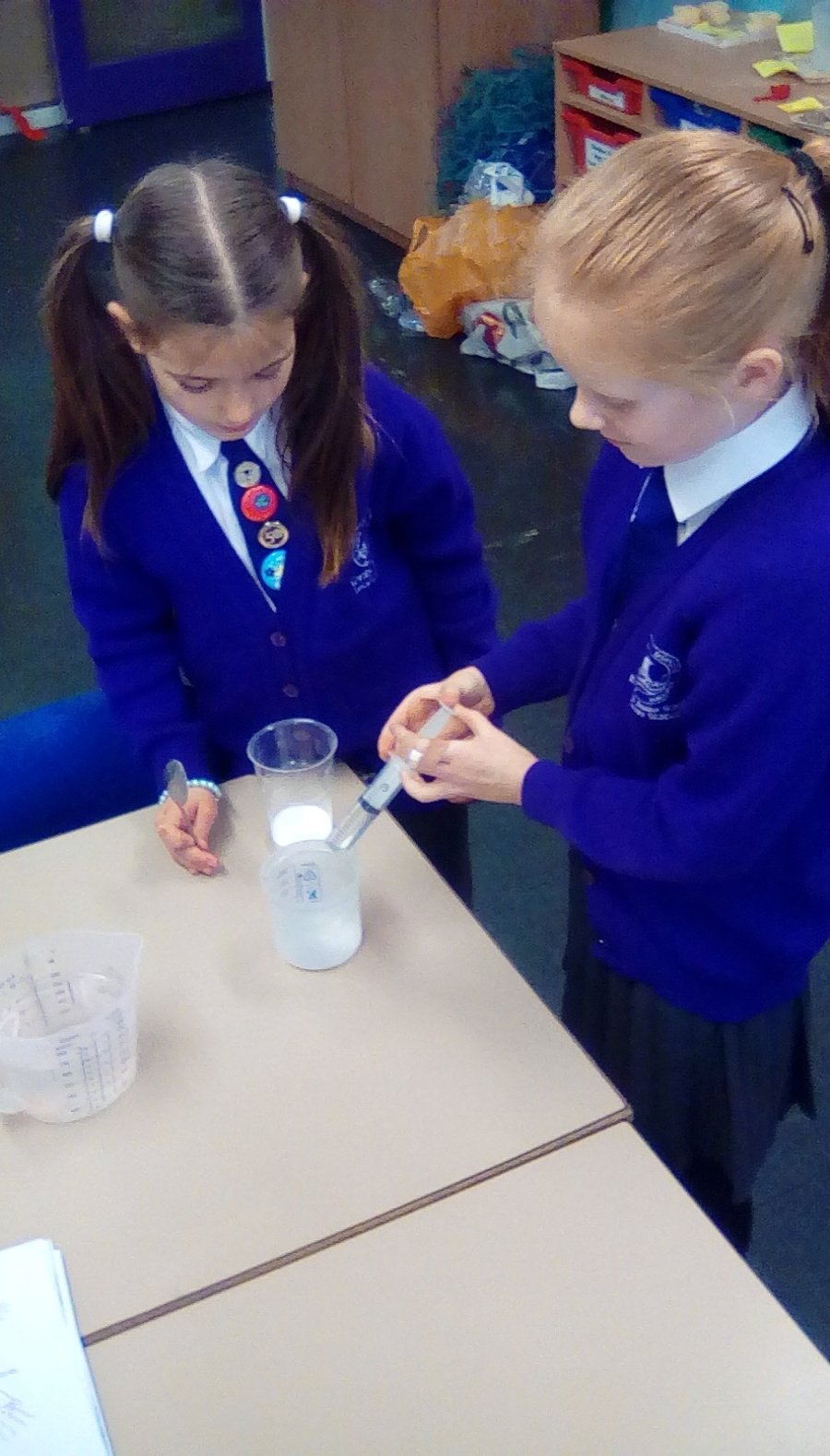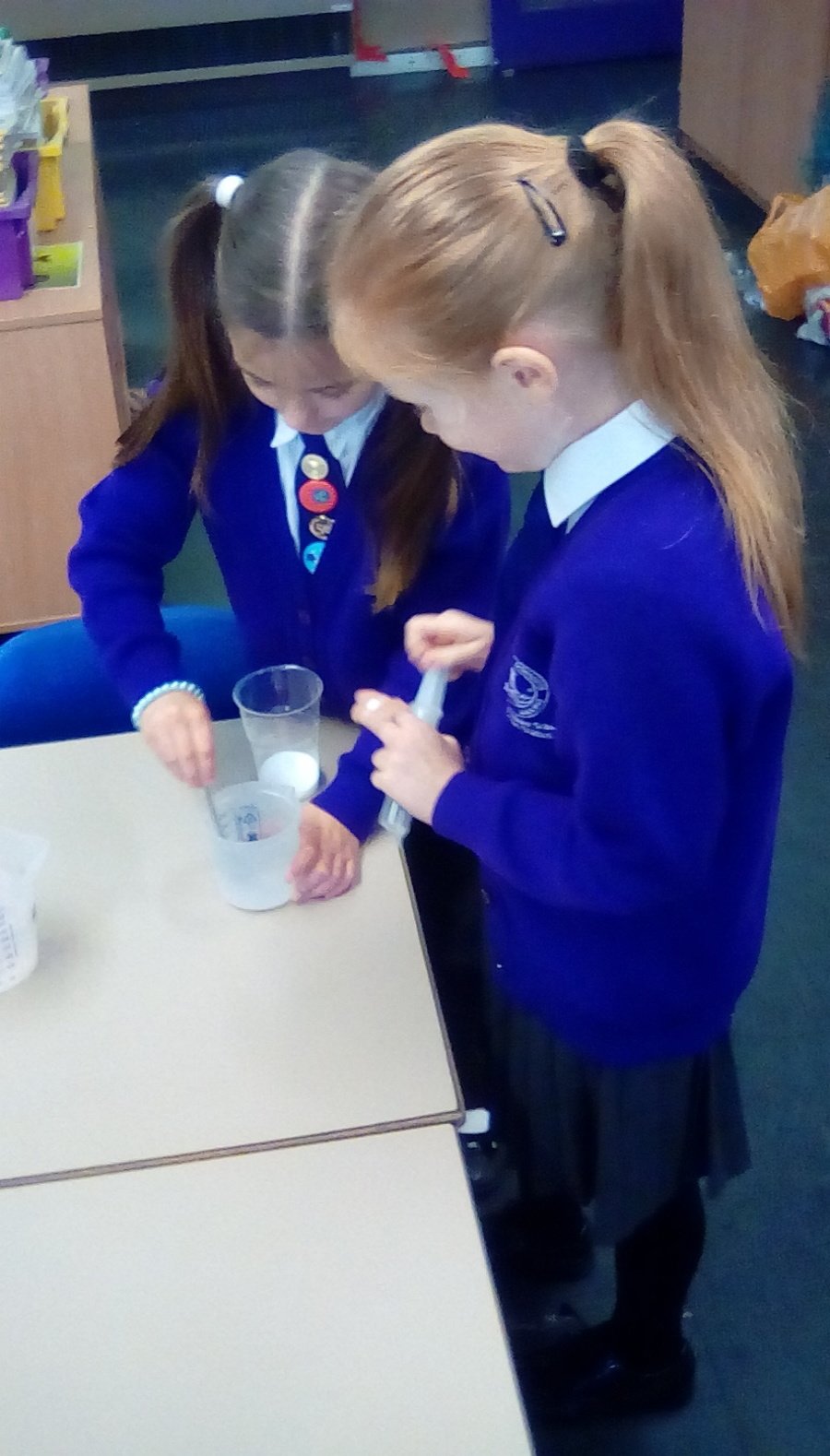 Week beginning 5/11/2018
In Year 4 this week we have been preparing narrative poems about Flotsam, focusing on using a range of figurative language.
On Tuesday, we participated in the Roots to Food Roadshow, learning about healthy eating. Four of the children competed in a 'Ready-Steady-Cook' style challenge to make two healthy dishes from different parts of the world.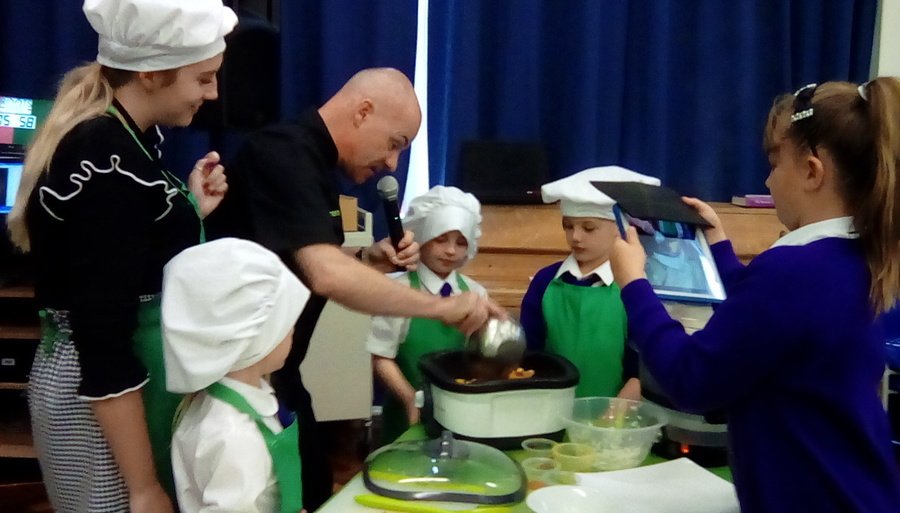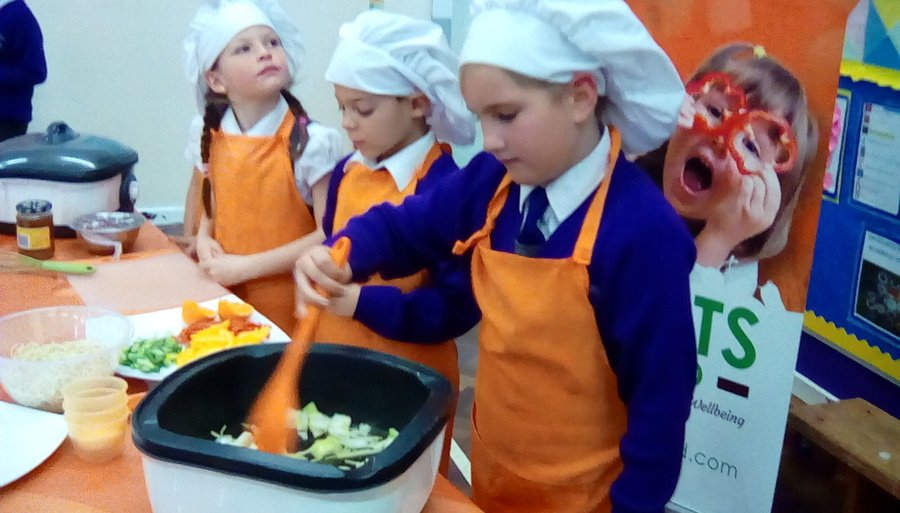 We have also spent time this week reflecting on Remembrance Day and the centenary of the First World War. In class, we have been working with clay to make poppies, as well as making plastic bottle poppies as part of the whole-school display.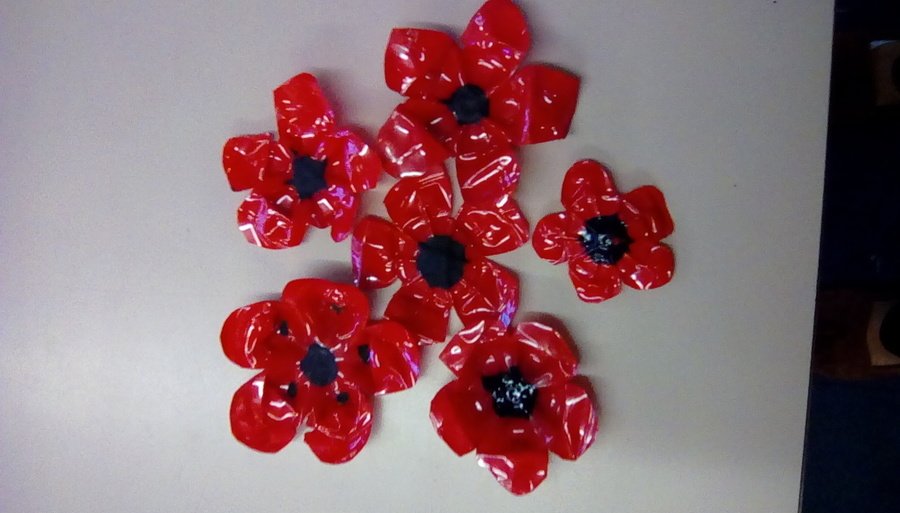 Week beginning 29.10.18
This week in Year 4 we begun our exciting new topic Plastic Pollution. On Tuesday 30th October Year 4 went on a trip to Concord beach on Canvey Island. We met the Year 4 class from Lubbins Park Primary Academy and walked to the beach. We met Colin from the Friends of Concord Beach charity who told us about the work he does keeping the beach clean for the public. We then spent some time cleaning up the beach and looking at different types of litter.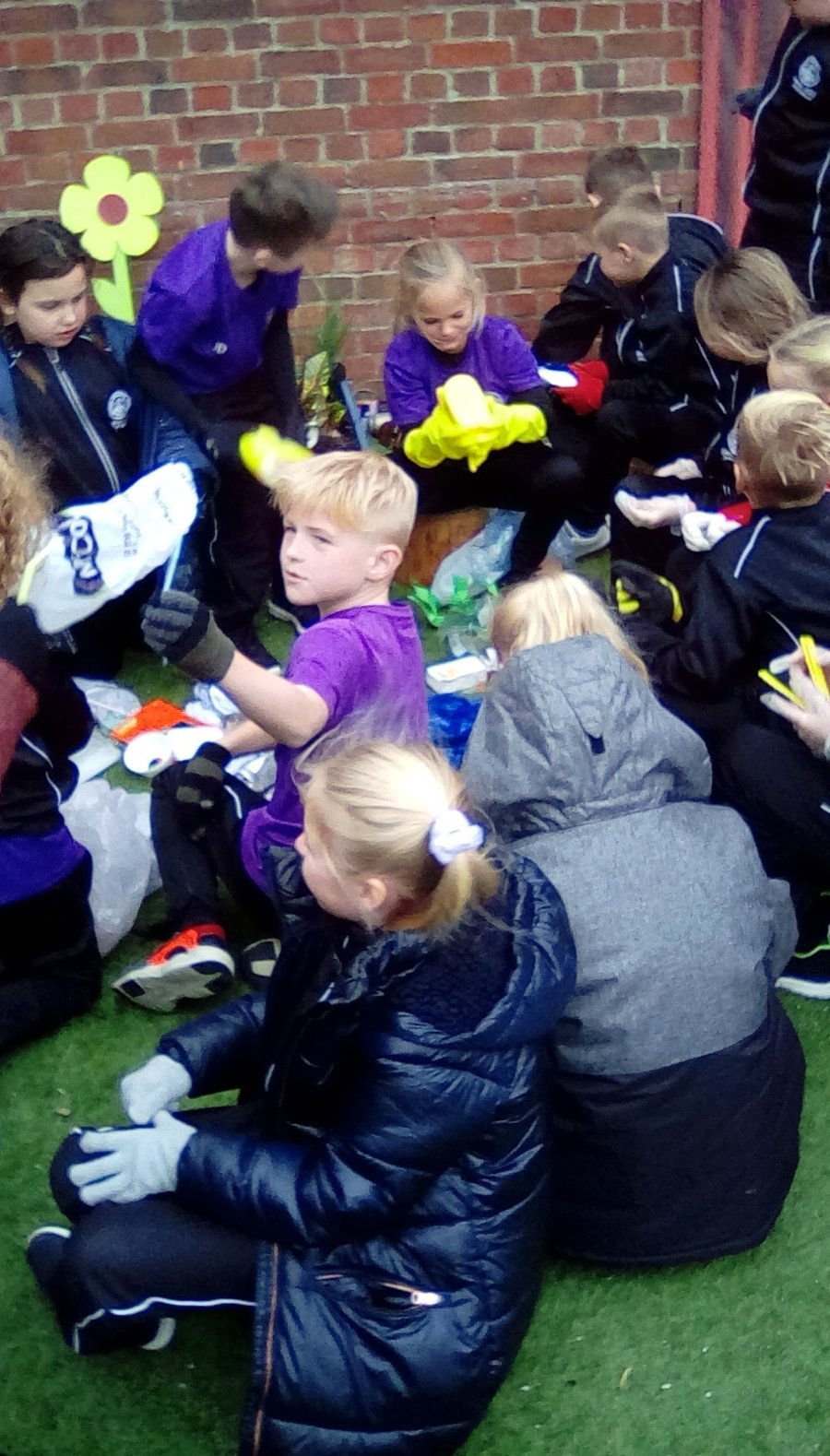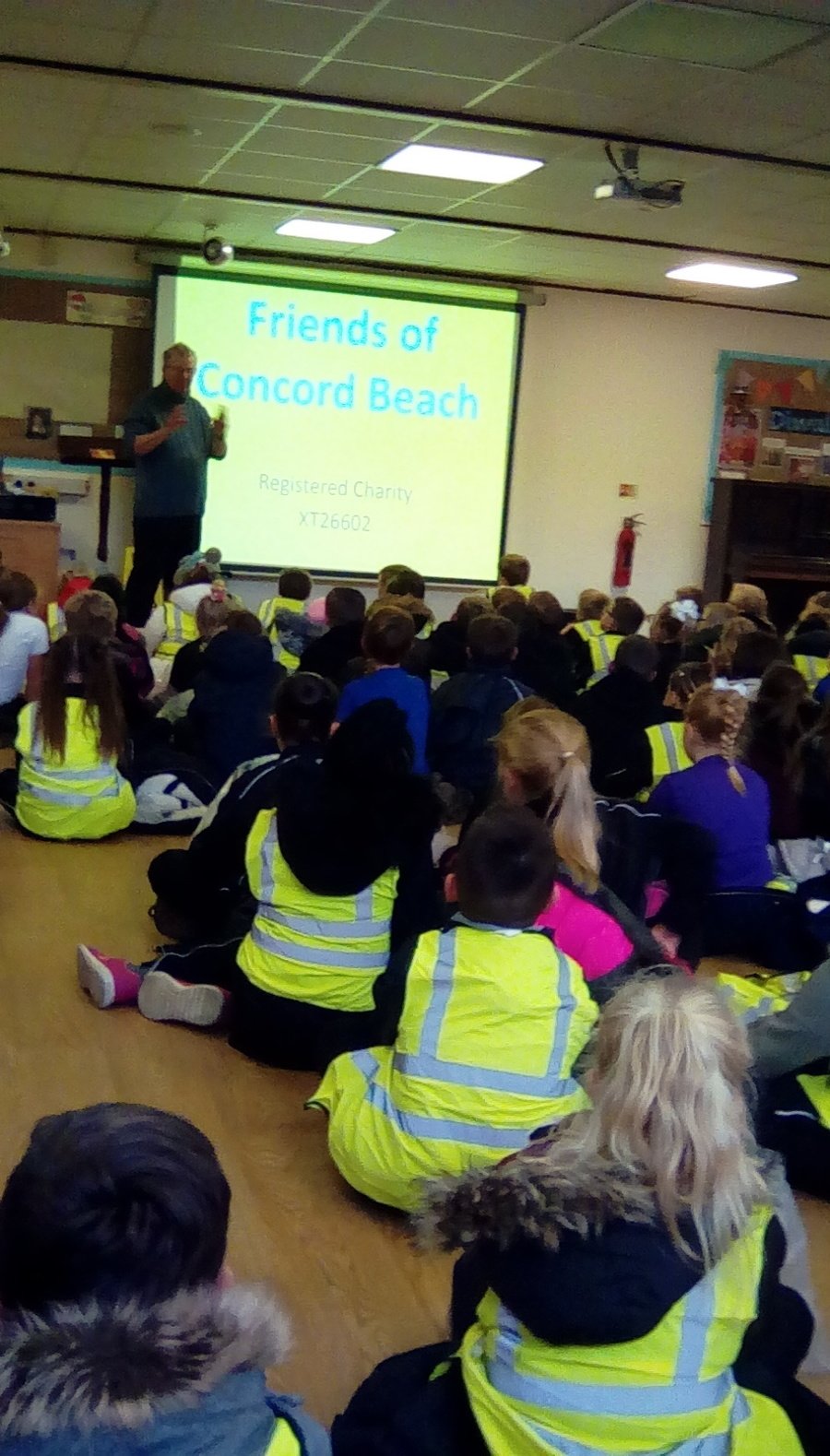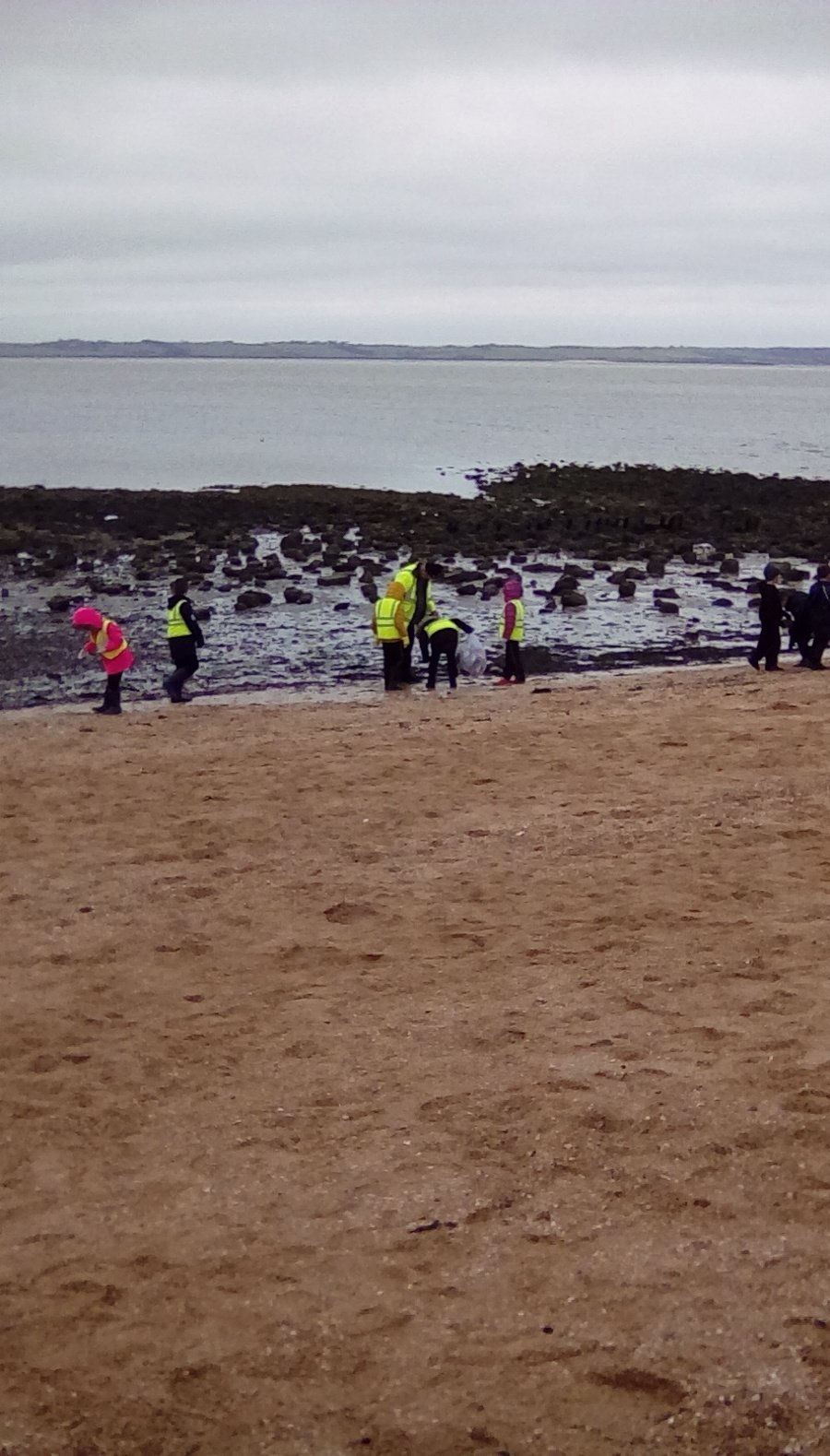 Autumn 1
This half term, the children have settled well into Year 4 and have enjoyed the responsibility of supporting younger members of our school to settle in.
We were amazingly impressed by the quality of the children's summer holiday homework.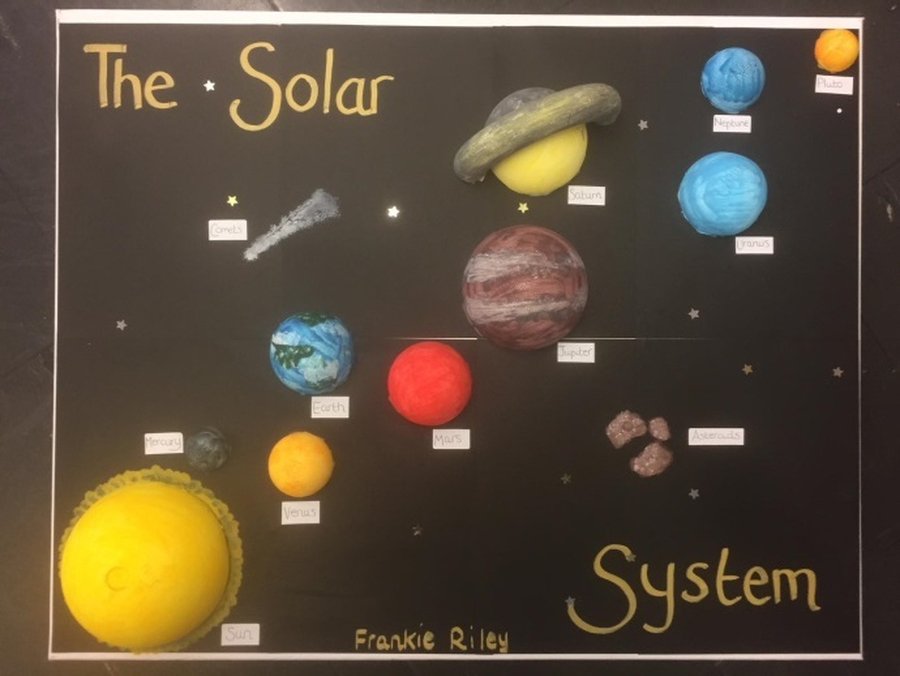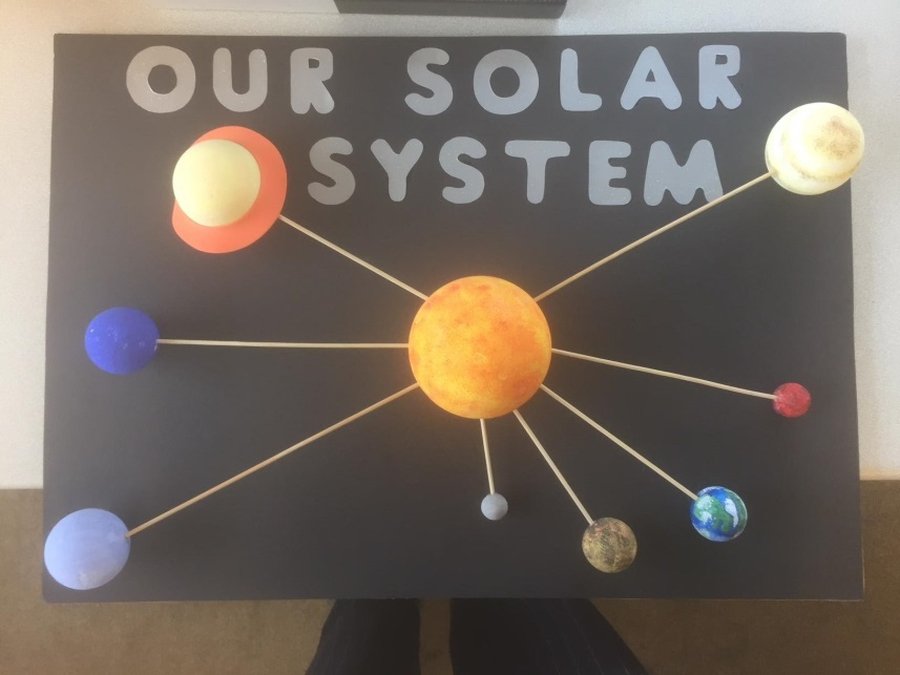 They began their Space topic by investigating an alien crash landing on the school field!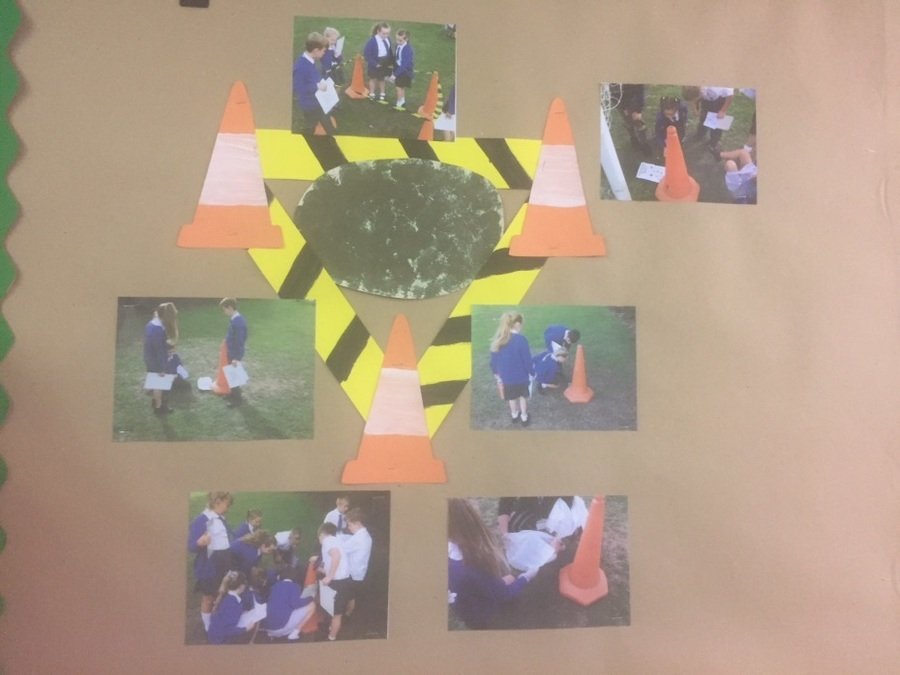 The children developed their team work skills when making and launching rockets. Mr Falvey and Miss Jackson got very wet!