Year 3 Blog
Click here for the Year 3 Homepage
Week beginning 11.03.19
This week, Year 3 have read the Greek myth Orpheus and Eurydice. We acted the myth out to make sure that we understood it before we started writing.
We have spent time this week concentrating on our editing and redrafting process, making sure that our redrafted version, has lots of extra features to make it a fantastic piece of writing.
On Wednesday afternoon, we had a visit from the 2 John's who talked to us about how to use the games we play online safely. They showed us how to make our settings private.
Week beginning 04.03.19
To start off this week, we had our very own Greek day! Throughout the day we were able to develop our knowledge of Ancient Greece by learning about the Olympics, olive wreaths and many different facts. We were also able to use our knowledge of quarter turns, half turns, clockwise and anticlockwise to complete a labyrinth.
To support ourselves with our writing this week, we used the chromebooks to work collaboratively in creating word banks for Theseus and the Minotaur.
We have been using the myth of Theseus and the Minotaur to write a newspaper report recounting the events of the story, starting with an orientation and using compound and complex sentences.
At the end of the week, we had lots of fun taking part in world book day!

Week beginning 25.02.19

This week, Year 3 have started our new topic of Ancient Greece with lots of fun activities. We have designed and created some Greek sandals that were fit for purpose and evaluated their effectiveness. As well as this, we have used some new technology called 'Now Press Play' to hear a story about the Ancient Greeks and be a part of it, acting out what was happening. We all loved taking part in this!

We have used atlases to locate Greece on a map and look at some of its geographical features such as its capital city and bordering countries. We then made some comparisons between Athens and London, looking at the climate and languages spoken.

We also used some chimes in our music topic to play along to the beat of a song.
Week Beginning 11.02.19
This week, we have been on a walk around the local area. During our walk, we located lots of human and physical features of Benfleet. Mr Turner kindly accompanied us and shared lots of pictures to show us how Benfleet has changed over the years.
To aid our walk, we also look looked at an ordnance survey map of the local area and understood how to read grid references to locate different places on the map such as a golf course or parking.
Our final outcome for the half term was to create a cross stitch and back stitch design linked to an aspect of our study of the UK. Some children chose to create a Union Jack flag while others created mountains to represent our week learning about Snowdonia or Big Ben to represent our week learning about London.
Week beginning 04.02.19
This week, Year 3 have been continuing with our study of the UK. We have learnt how to tell the time and look at bus timetables to help us on our journey across the UK. We used the characters from Major Glad and Major Dizzy to create a diary entry, sharing our experiences of Snowdonia, the Eden Project and London - some of the places we have studied during the half term.
On Friday, we also learnt how to thread a needle as well as some cross stitch and back stitch skills in preparation for our final outcome next week where we will be creating a landmark or place in the UK that we have studied.
Week beginning 28.01.19

This week Year 3 have had a science week. We have identified the different parts of a plant such as the leaves and stem and what their function is. The function of a stem is to transport water and hold the plant up.

We have also created investigations to see if seeds can still grow when we take away one of their needs. We places some cress seeds in a cup and left one with no water, one with no warmth, one with no air and one with no sunlight. We found that the one with no air seemed to grow the quickest.

We then used all the information that we had learned to create a narrative on Dandy the Dandelion and explain what happens to him as he progresses through the life cycle of a plant.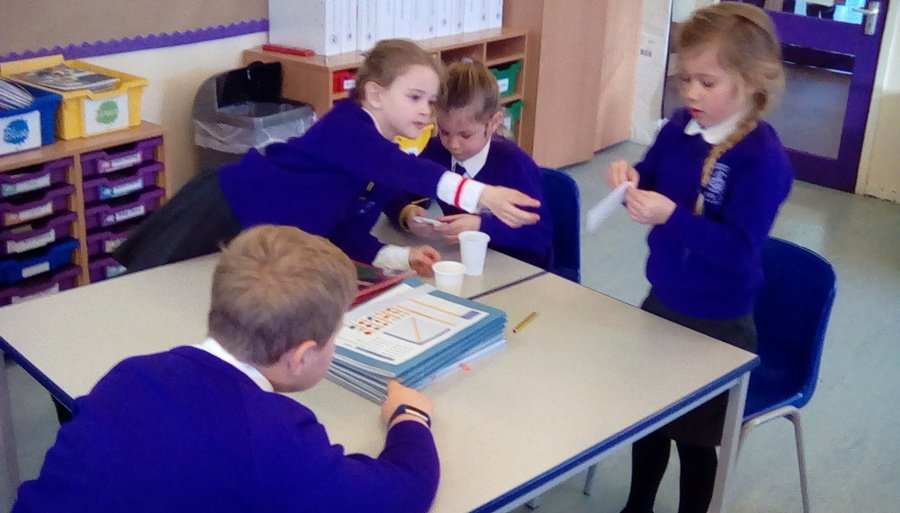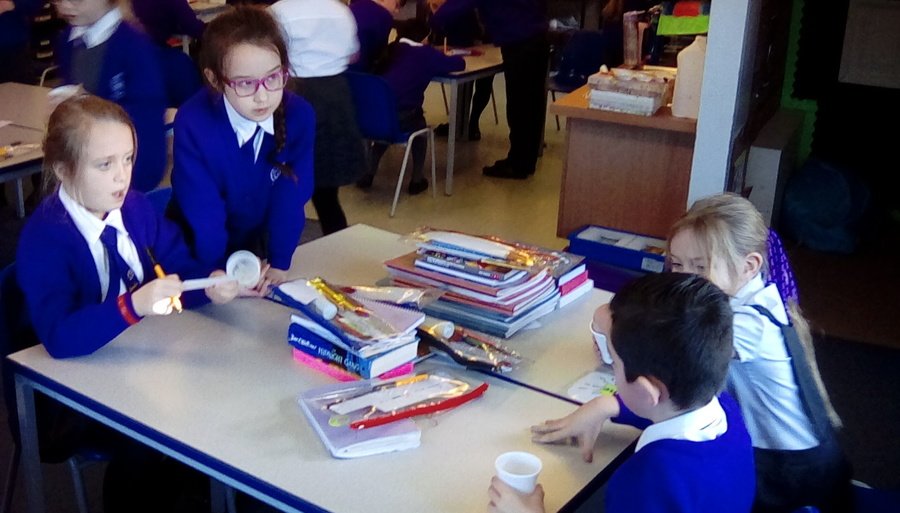 Week beginning 21.01.19
This week, we have been learning how to say the names of fruits in French. For example: une pomme is an apple and une banane is a banana.
We learned about the different parts of a mountain such as; the peak or summit which is the top of the mountain and the foot of the mountain which is the base. We used the chrome books to research information about Snowdonia and then used this to help us write a persuasive leaflet about Snowdonia.
Week beginning 14.01.19
This week Year 3 have been continuing looking at the text Major Glad, Major Dizzy and using this to create our own narrative, re-telling the story of the two soldiers stuck under the floorboards.
We have also looked at some DT skills in order to help us build a structure. We have created bridges using strengthening and stiffening techniques and tested them to see if a toy car could pass over it without it collapsing.
Week beginning 07.01.19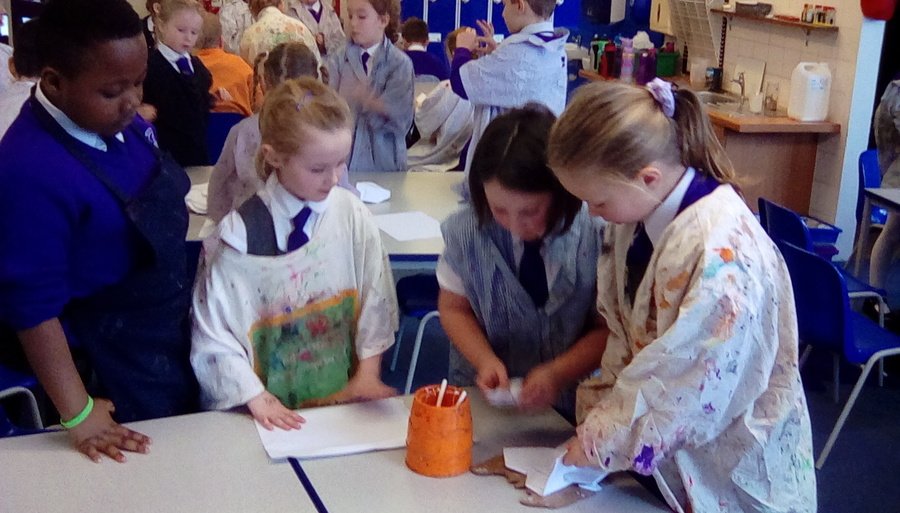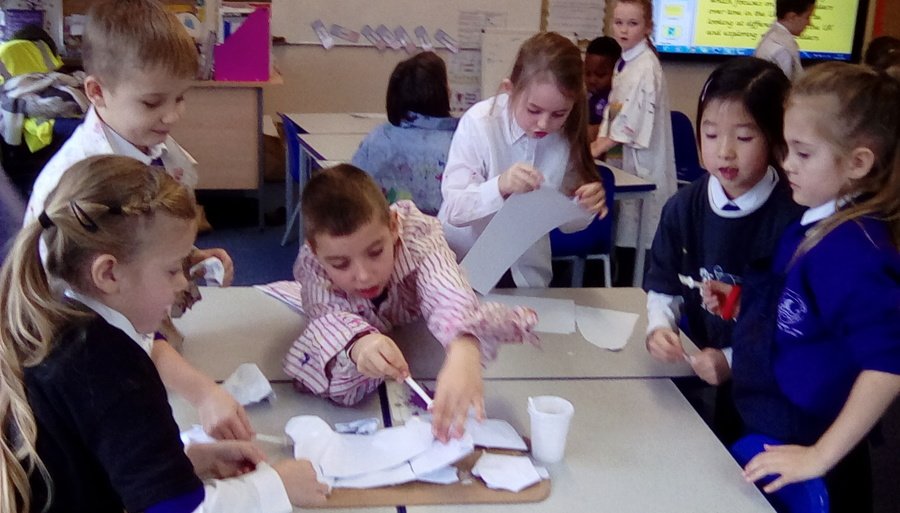 This week, we have started our new topic 'Our UK'. We started the week by creating giant 3D models of each country of the UK which we painted on Friday, considering the height of the land when we chose our colours.
We have also used our brand new Chrome Books to find different cities and towns using Google maps as well as using atlases to locate some of the main rivers in the UK.
Our new text this half term is 'Major Glad, Major Dizzy' which is about two toy soldiers who were dropped under the floorboards of a Victorian house and forgotten about for over one hundred years. We explored the pictures in this book which help to tell the story and look at how meaning has been inferred through the pictures and the writing.
Week beginning 10.12.18
This week, we have been looking at the text The Secrets of Vesuvius and learning about what happened when Mount Vesuvius erupted in 79AD. We used all this information to write part of a story building up suspense as two of our characters were in Herculaneum, at the base of Vesuvius when it erupted!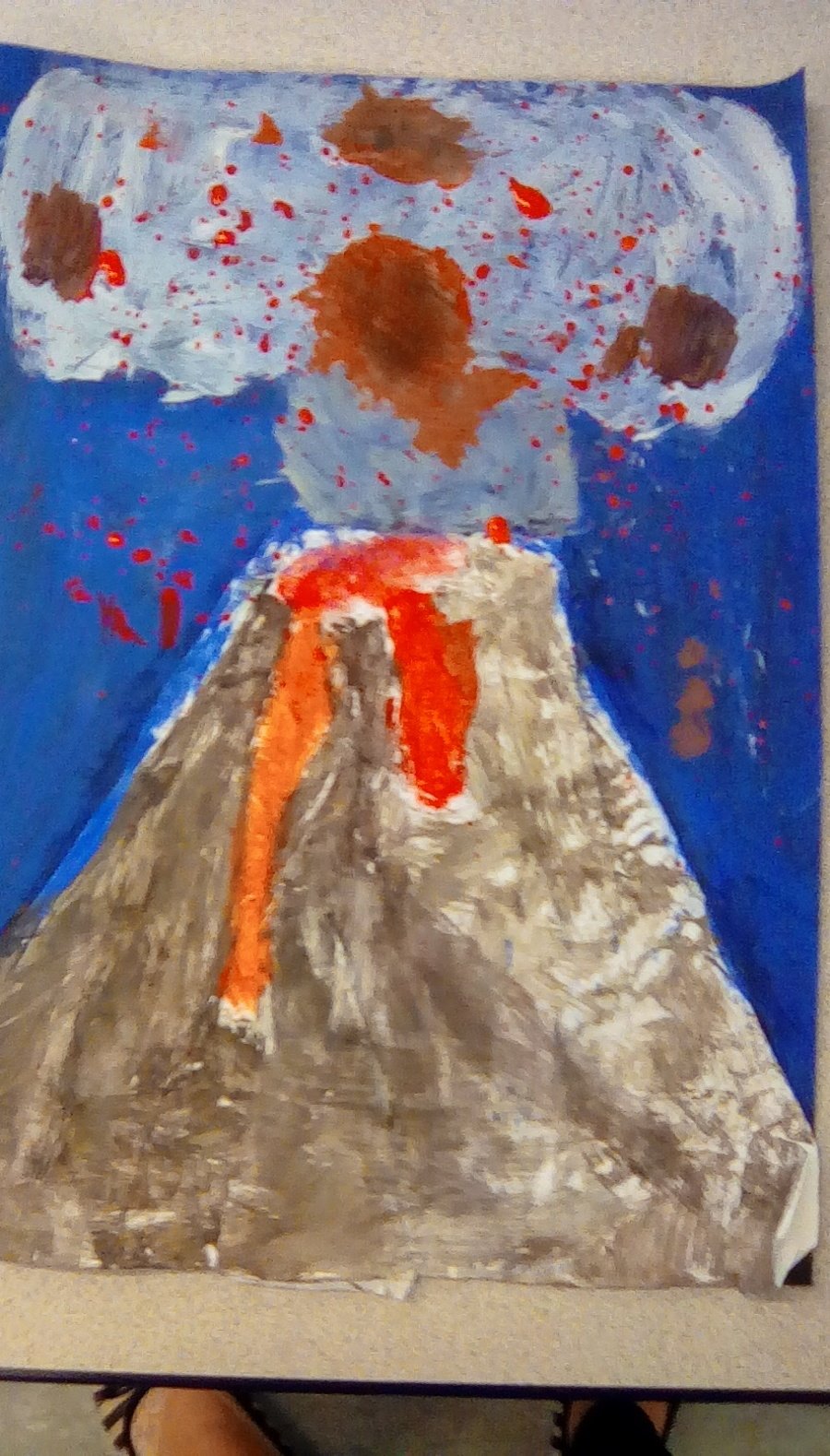 We invited some of our school Governors in on Friday afternoon to share all our fantastic Roman work from this half term.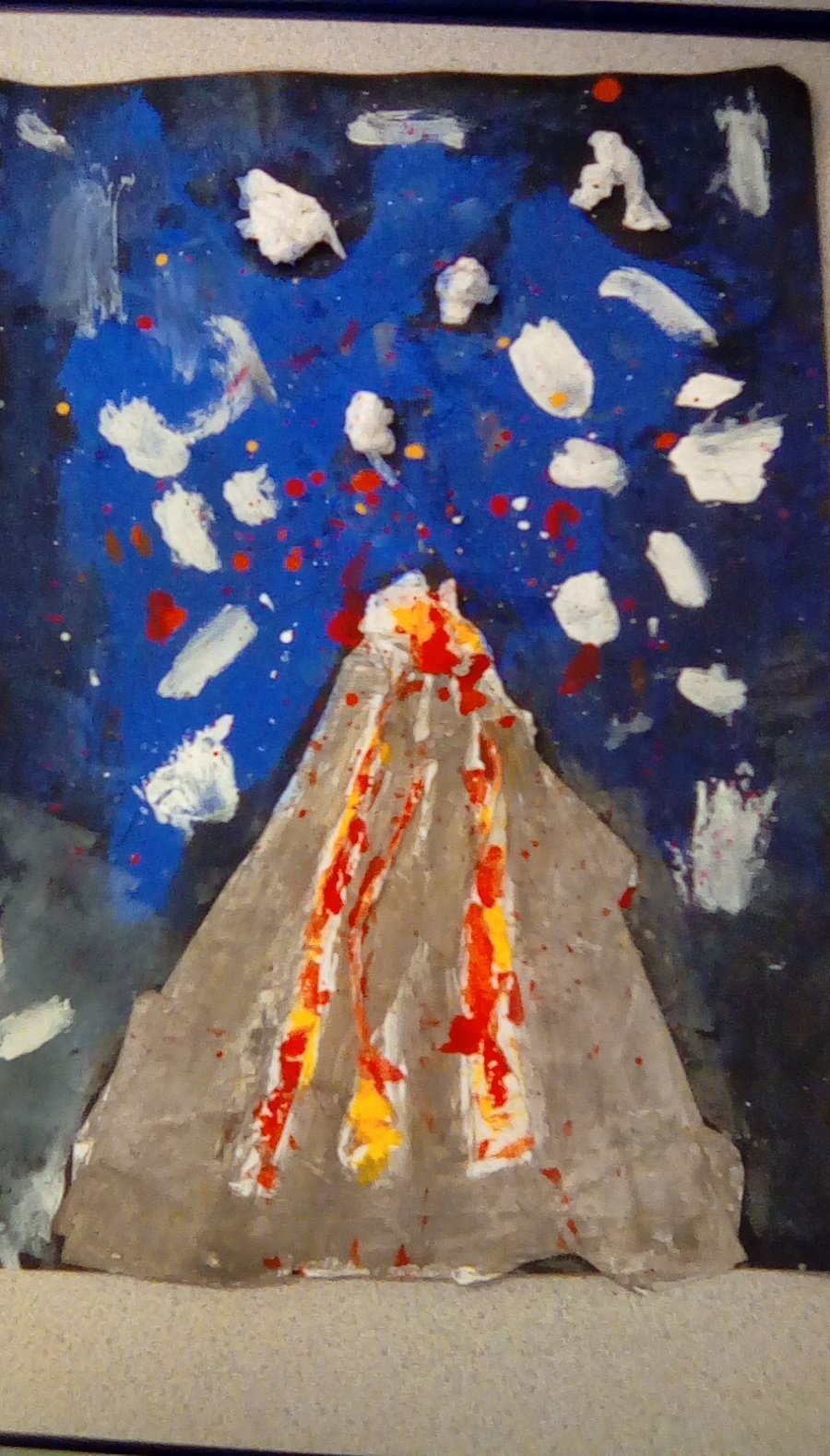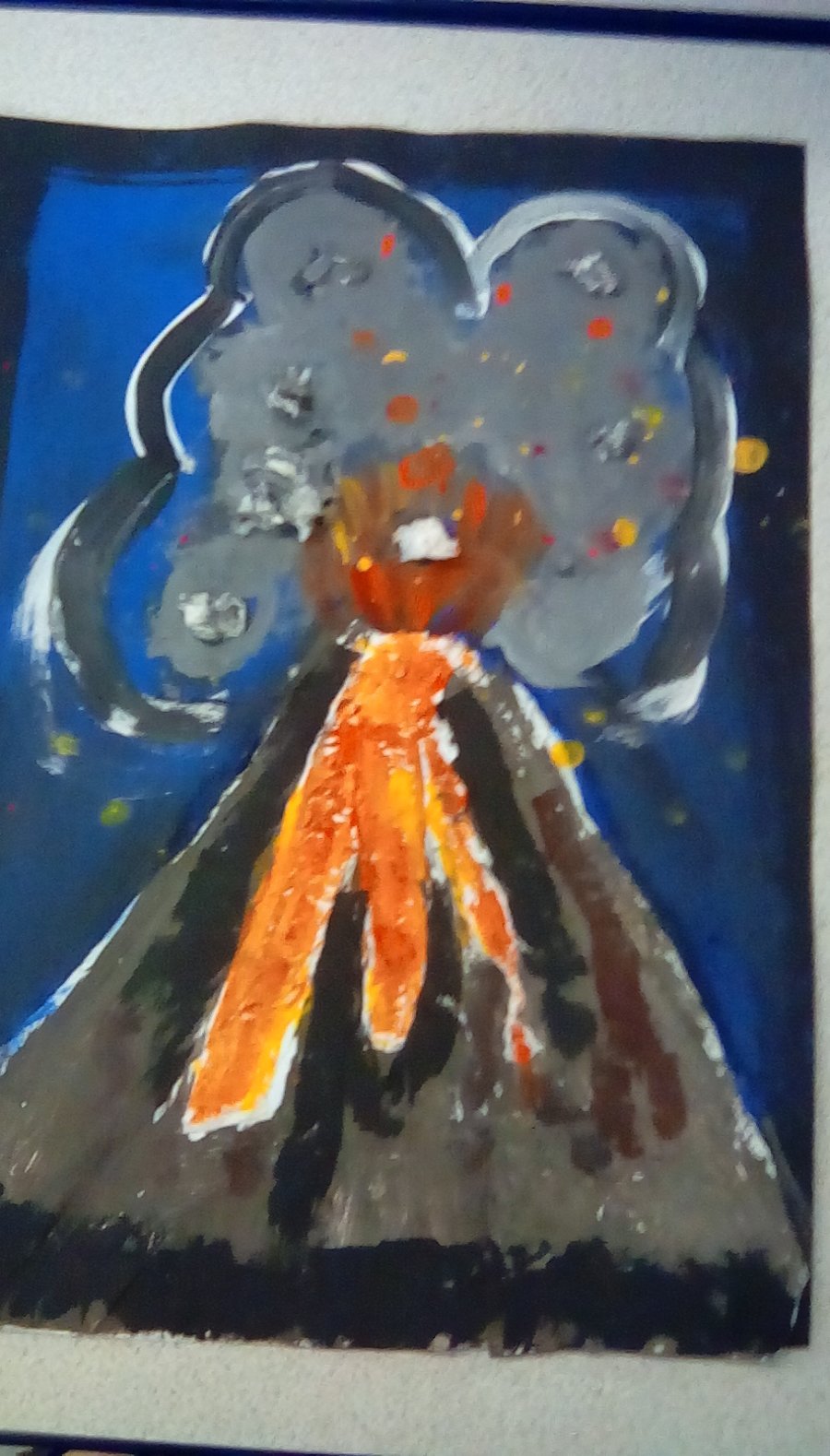 Week beginning 03.12.18
This week we have learned about the eruption of Mount Vesuvius in 79AD. We used this information and were inspired by the work of Jackson Pollock to create our own 3D volcanic artwork. We learnt a range of art skills such as scrunching paper, colour mixing and brush techniques to give our artwork some texture.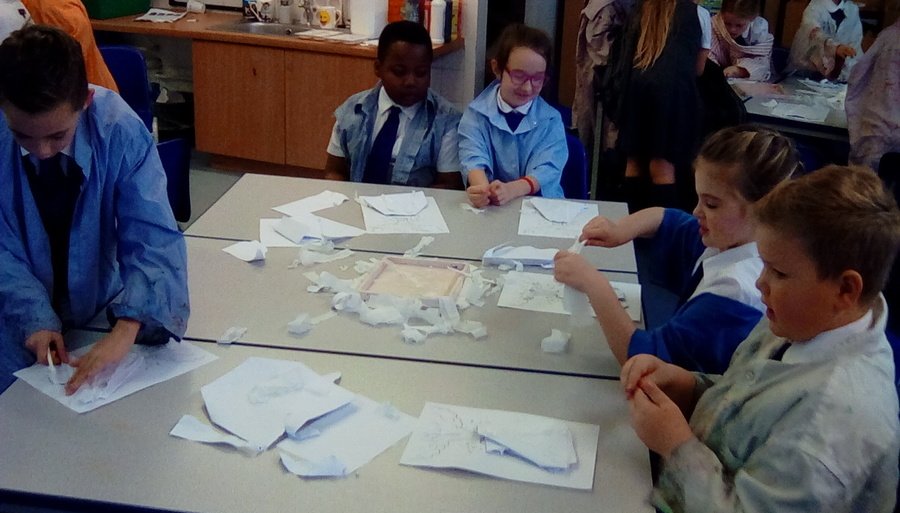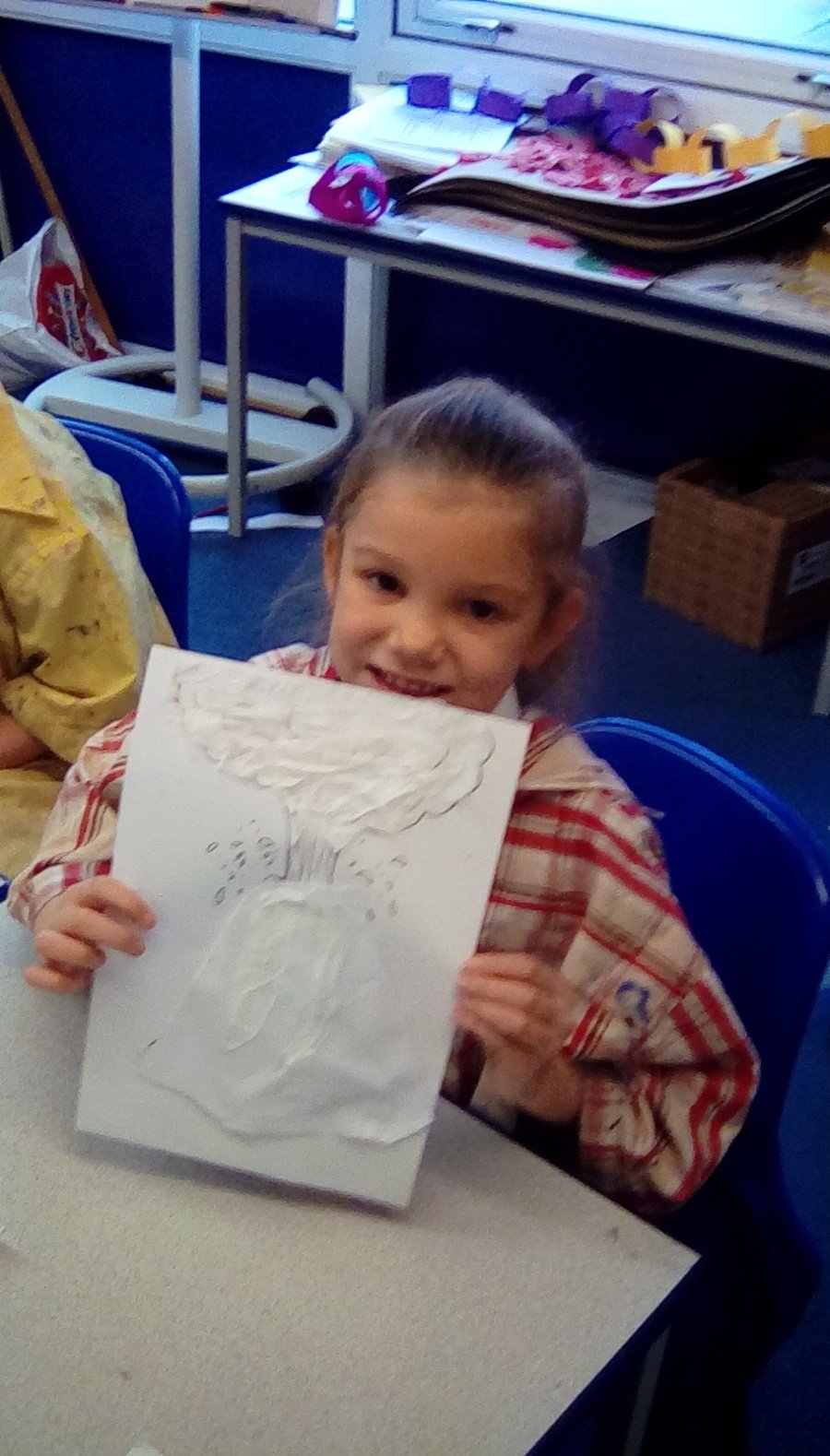 Week beginning 26.11.18
The Year 3 pupils have coped extremely well with their first Junior School assessment week, completing both maths and reading test papers. We were really impressed with how hard all the pupils worked to achieve the best results they could.
We have also been writing in role as Queen Boudicca, desperately appealing to the Celts to join our army in order to defeat the Romans. Pupils have made excellent use of adjectives to describe the Romans and the Celts from Boudicca's point of view as well as lots of persuasive techniques such as rhetorical questions.
With much excitement, we have begun to practise our Christmas songs for the inter-class battle which will take place on the 17th December.
Week beginning 19/11/18
This week, Year 3 have been learning about the Roman invasion of Britain including Julius Caesar's attempts to invade Britain, Boudicca's rebellion and Hadrian building his wall to protect his land and soldiers.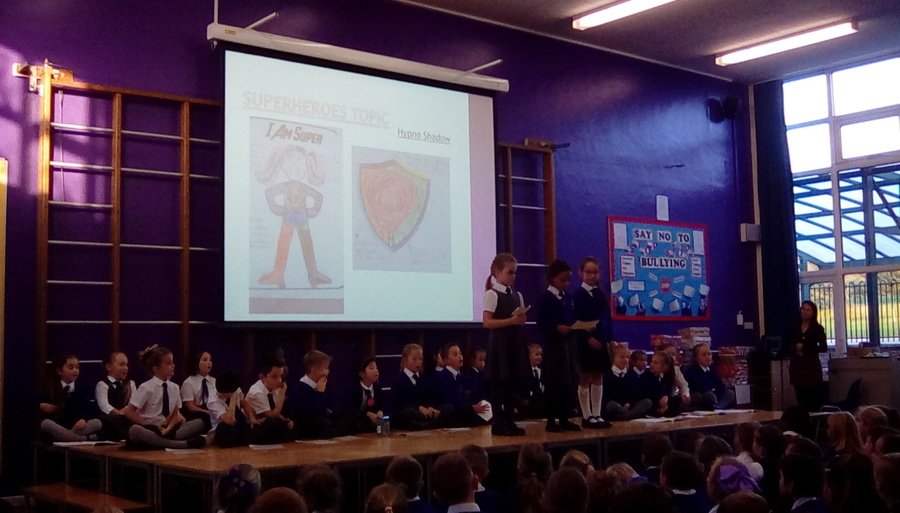 We used this information to create our own News Report and performed these to the rest of the class on Friday.
Additionally, congratulations to 3NH for a fantastic class assembly this week. Every pupil was brave enough to stand up in front of a large crowd to celebrate all the wonderful achievements we have made so far in Year 3!
Week beginning 12/11/18
This week, Year 3 have been learning about the expansion of the Roman Empire. We used atlases to locate different countries in Europe and then plotted how the Empire grew over time.
On Friday, we invited the Year 3 children at Lubbins Park Primary School over to enjoy a Roman day with us. We played games, took part in a quiz and had a look at lots of Roman armour and weapons.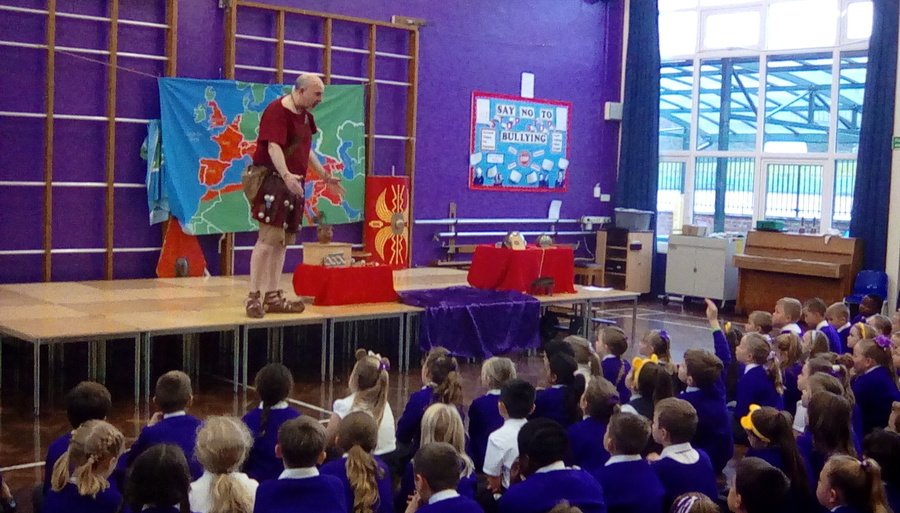 week beginning 05.11.18
This week in year 3, we have been writing about what the Romans have done for us. Through research, we have collected information about topics including: aqueducts, toilets, the army and roads. We are learning to write these facts in paragraphs with sub-headings within an information text.
We have also been remembering those brave soldiers that dedicated their lives to fight for our freedom. We have been making poppies out of plastic bottles to place on display, as well as paper poppies to create a work of art in the shape of a soldier.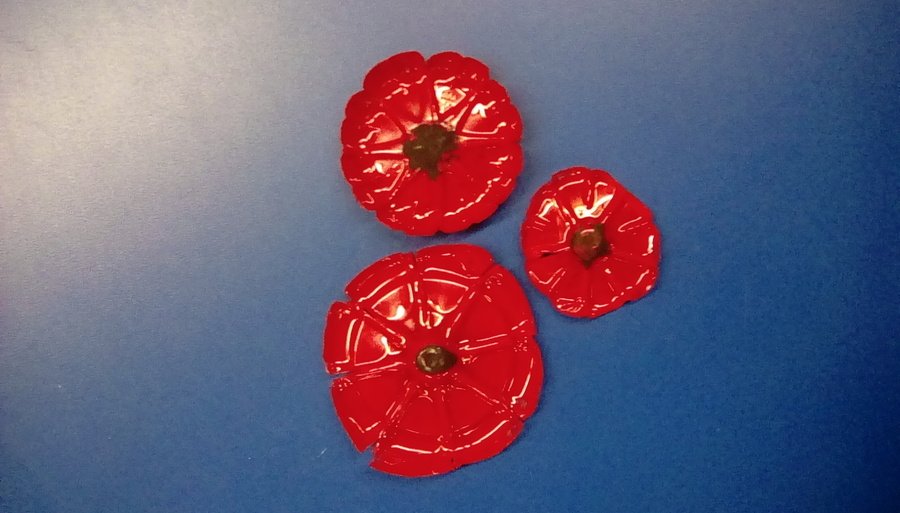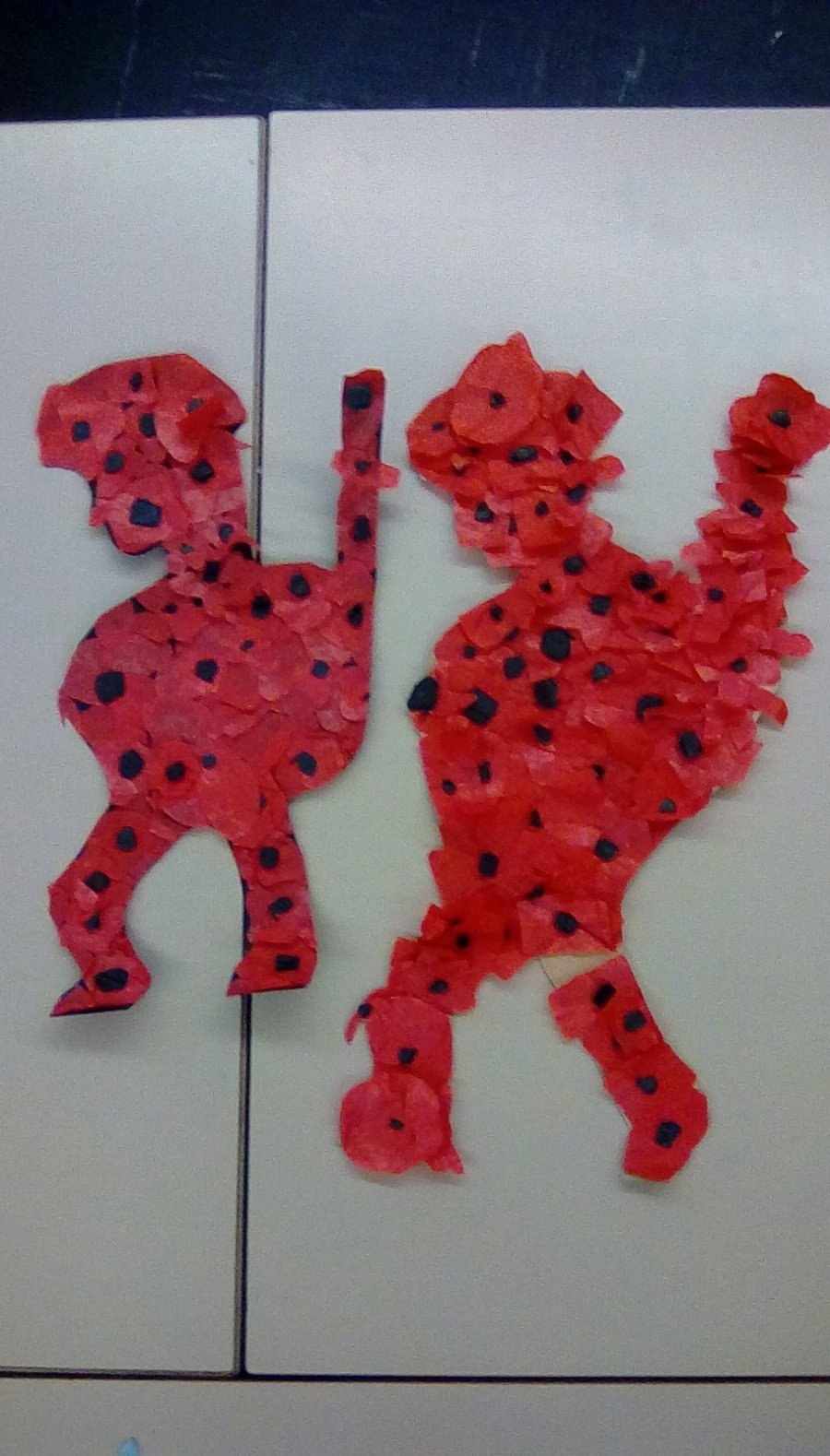 Week beginning 29.10.18
This week, Year 3 have been completing a science week all about rocks and fossils.
We have been understanding how igneous, sedimentary and metamorphic rocks are formed. We have had a very interactive week, creating experiments to investigate the permeability of soil which you can see in the photographs below, as well as grouping rocks based on their properties by testing their permeability, durability and density.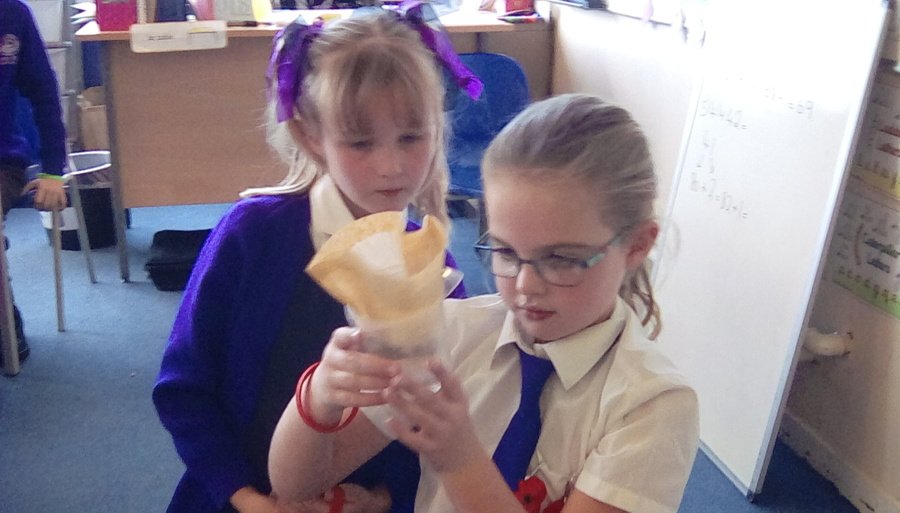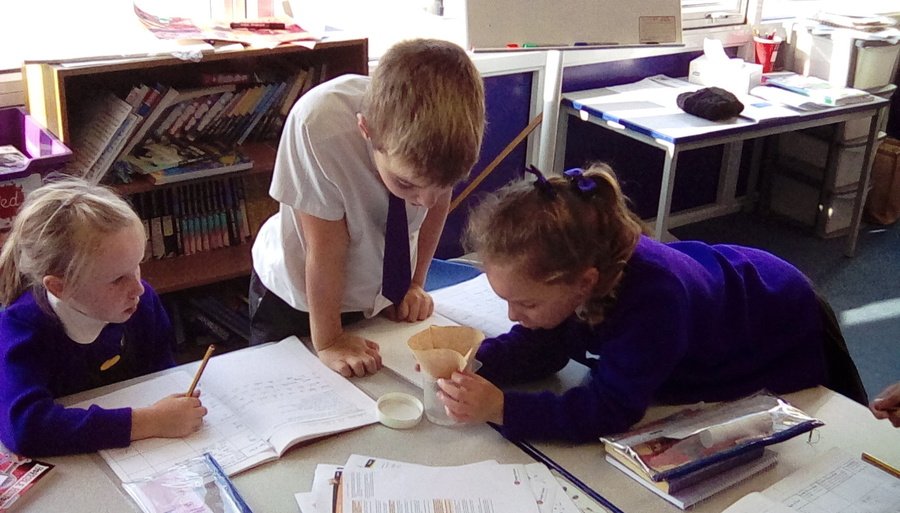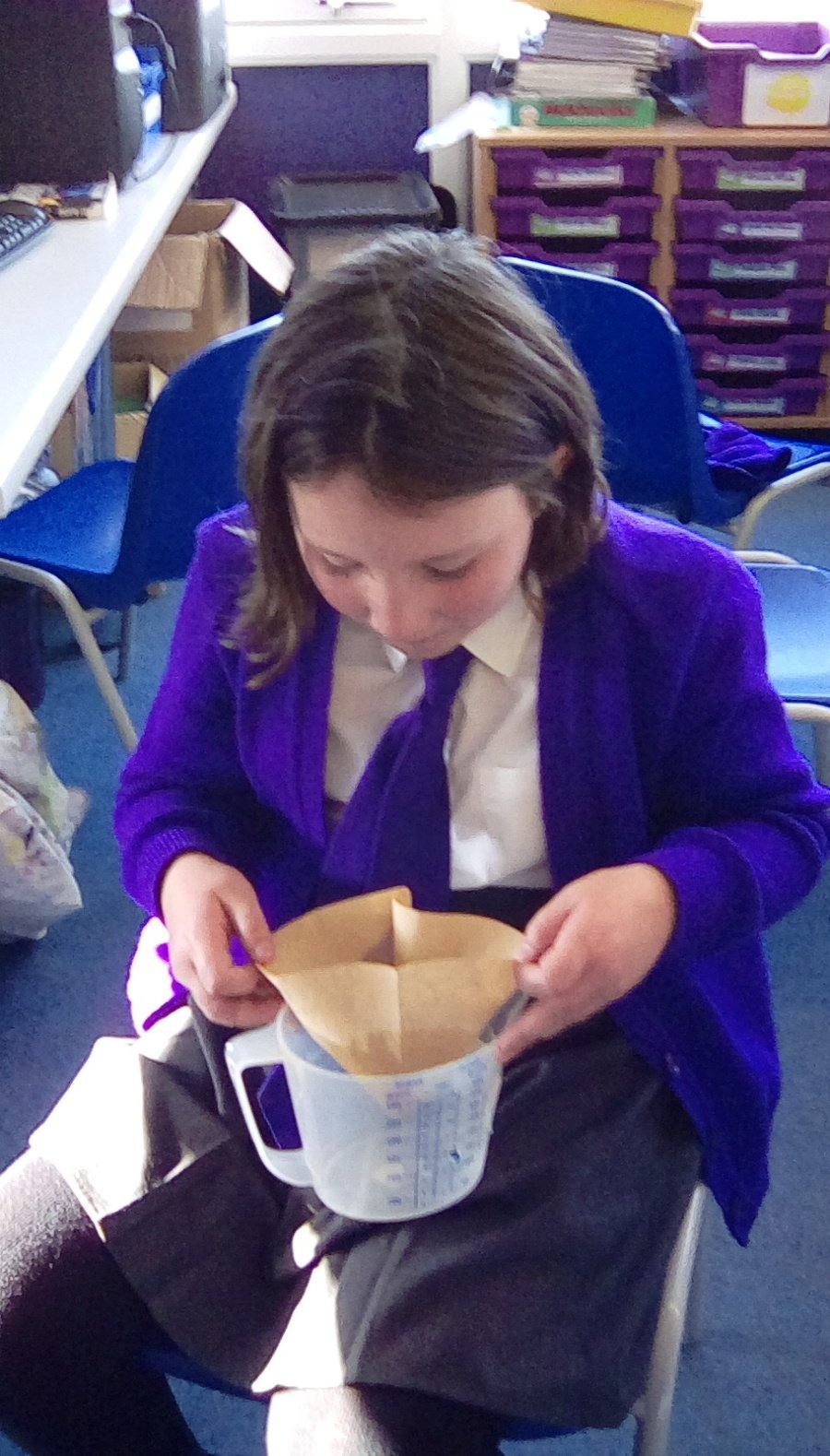 Autumn 1
We are really proud of how well the Year 3 children have settled into life at the Junior School. They have embraced our first Superheroes topic with great enthusiasm and have been a pleasure to teach.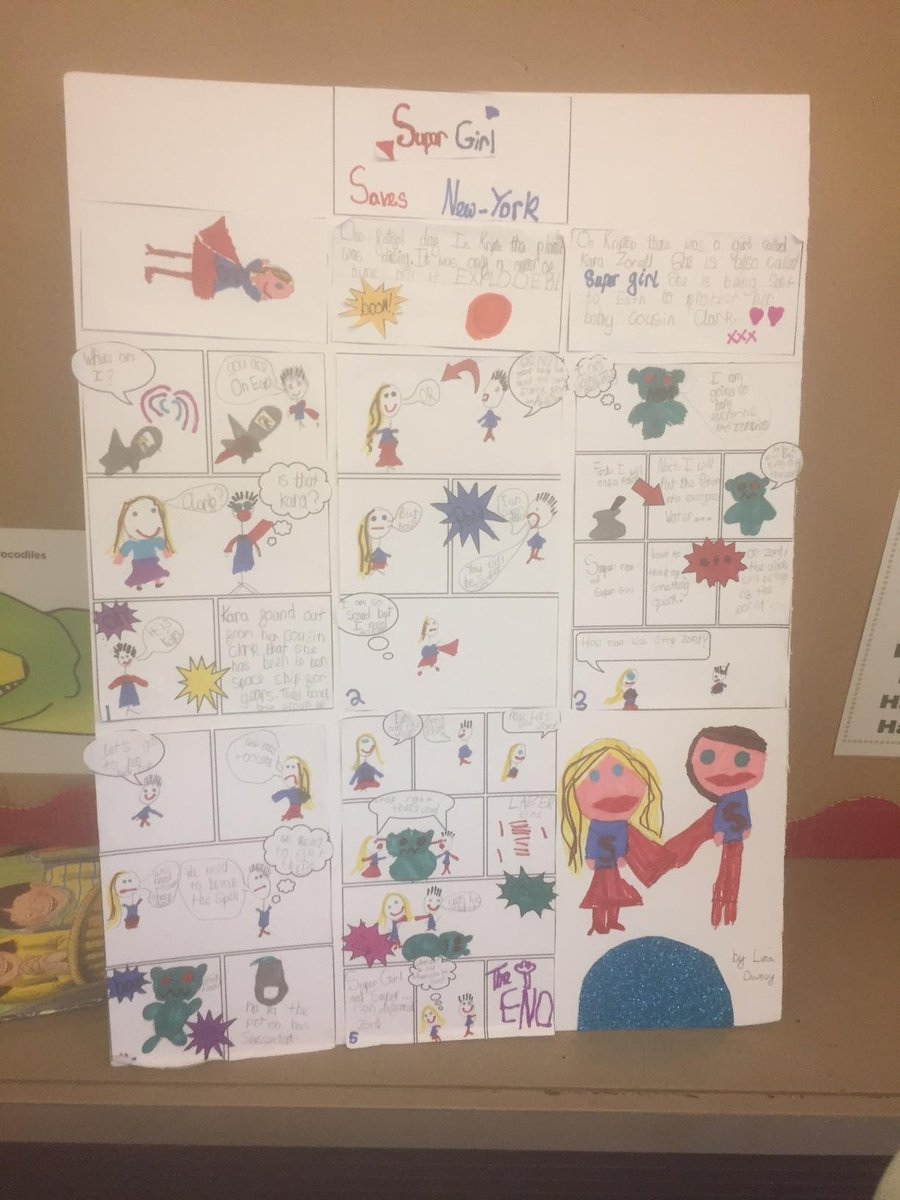 Lots of the children greatly impressed us with their holiday homework of creating a superhero cartoon
The children created their own superheroes and wrote descriptions and stories about them.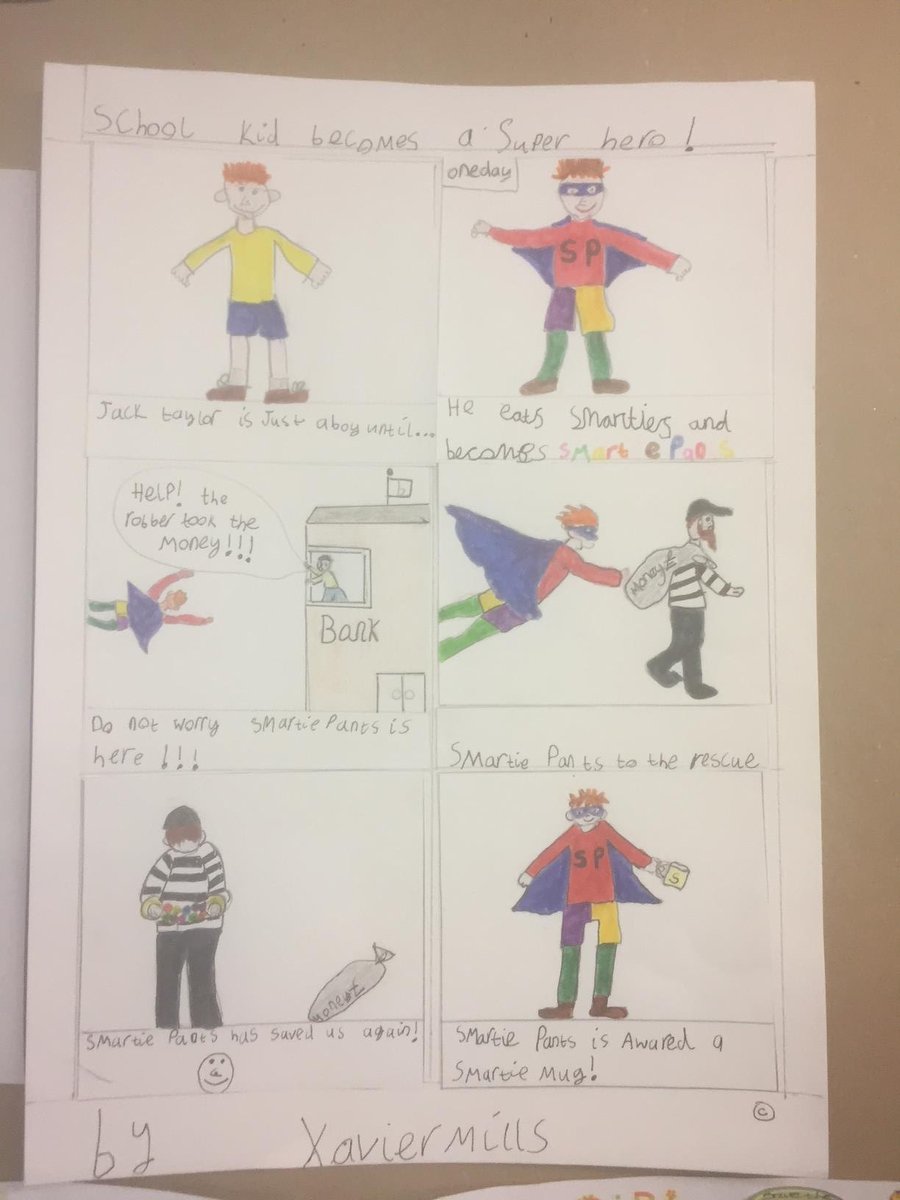 Computing skills were developed through using Powerpoint to create a film to depict their stories. The pupils took turns to complete different roles within their group and developed their perseverance and independence.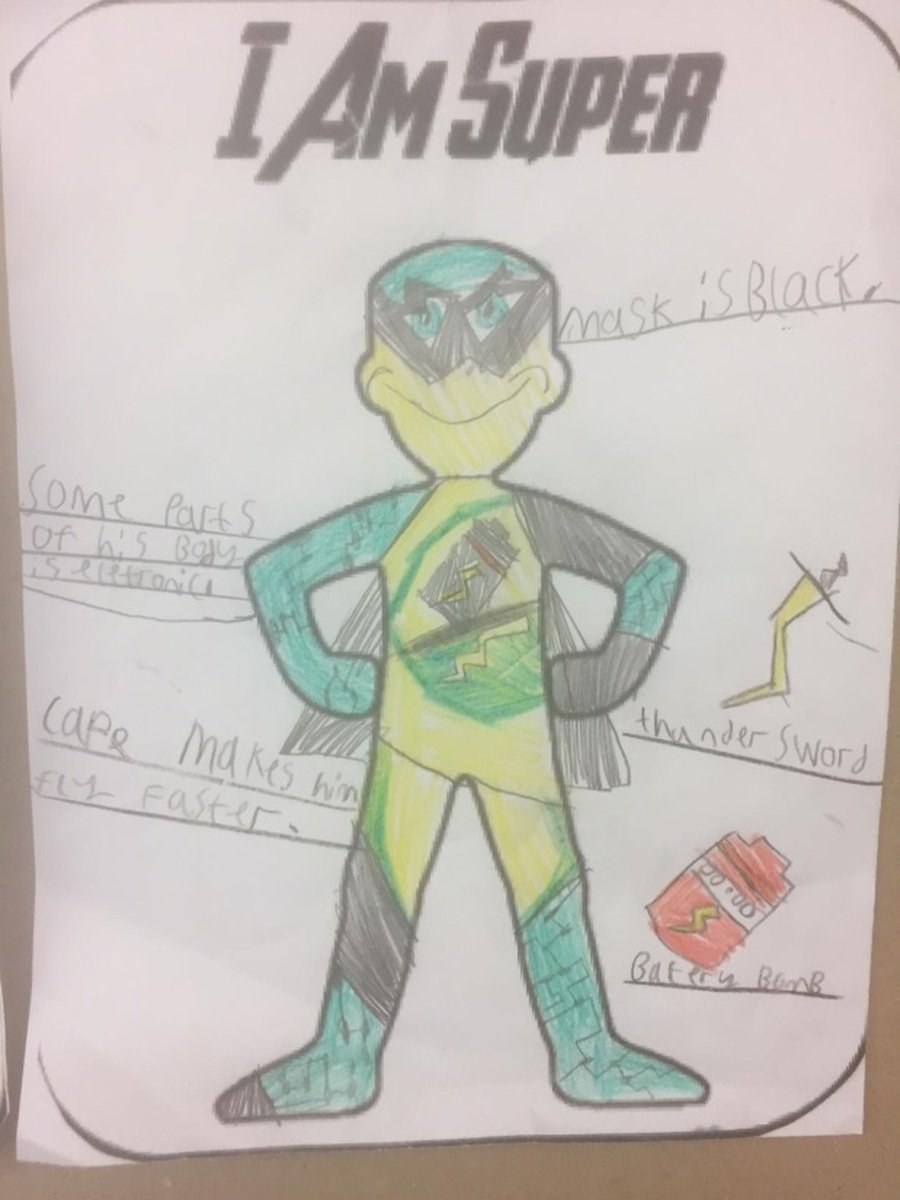 In order to create snacks fit for a superhero, the children learnt about nutritional groups and how different types of food help us. They used this to design their snacks and write a persuasive speech to persuade the class their snack was the best.
All the projects completed led to the final outcome of a superhero cinema complete with snacks fit for a superhero! Well done to Ruby, Ted and Pippa whose ideas were chosen to be made by each class.